Florida Man Accused of Shoving Girlfriend to the Ground in Fight over Trump Impeachment
The impeachment hearings of President Donald Trump sparked a row between a Florida couple which led to an arrest and a charge of misdemeanor battery, it has been reported.
Police say that Ernest Ford, 62, shoved his live-in girlfriend to the floor during an argument in their mobile home in Villa Del Sol, Sarasota.
According to a police report obtained by The Smoking Gun, the couple had lived together for seven years and had an argument about Trump's impeachment on Friday night.
The victim went to the back of the mobile home to confront Ford and "it was at that time the altercation became physical."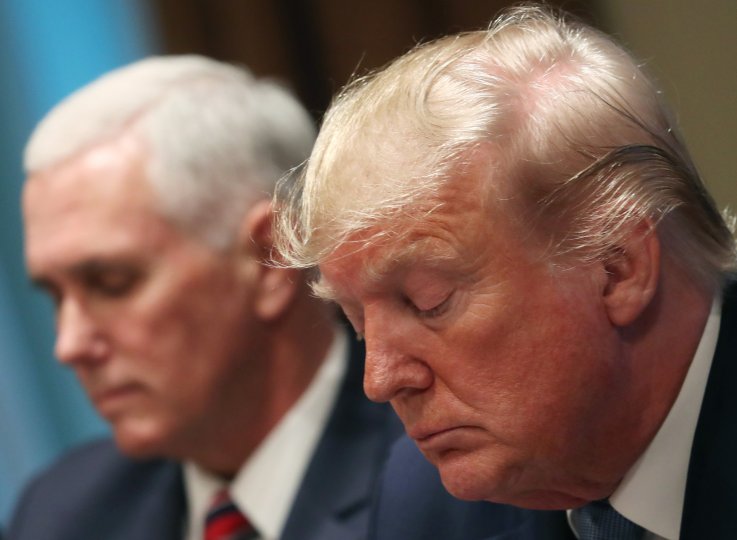 "The defendant grabbed the victim by her shoulders and pushed her to the ground. The victim obtained a scrape on her right knee," the police statement said.
Ford, stands at 5ft 10in and weighs 272 pounds is not a registered voter, according to the Daily Mail, while the publication noted that public records showed that the unnamed victim, 60, was a registered Democrat.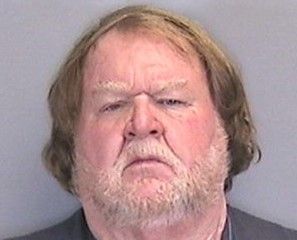 Ford was charged with battery and booked into Manatee County jail before leaving custody on Saturday after posting a $1,000 bond, the New York Post reported. Newsweek has contacted Manatee County Sheriff's Office for further comment.
Trump's impeachment inquiry has raised partisan emotions among many in recent weeks.
On Monday, the start of an impeachment hearing inquiry was interrupted by a host of the far-right conspiracy website, InfoWars, Owen Shroyer, who shouted at the chairman of the house judiciary committee, Jerry Nadler.
"We voted for Donald Trump, and they're simply removing him because they don't like him," he yelled, before being removed from the committee room on Capitol Hill.
On Tuesday, House Democrats presented two articles of impeachment against the president; abuse of power and obstruction of justice.
Representative Eliot Engel told reporters, "This is not a happy day. I don't get any glee at this. But I think we're doing what we have to do. We're doing what the Constitution mandates that we do."
Last month, a poll conducted following five days of public hearings in the impeachment inquiry, showed that half of Americans say Trump should be impeached and removed from office, while 43 percent said he should not be.
The CNN poll conducted by SSRS suggested that this number had not changed much since October.
Florida Man Accused of Shoving Girlfriend to the Ground in Fight over Trump Impeachment | U.S.