Florida Man Calling Himself 'The Saint' Threatened to Unleash His Army of Turtles to Destroy Town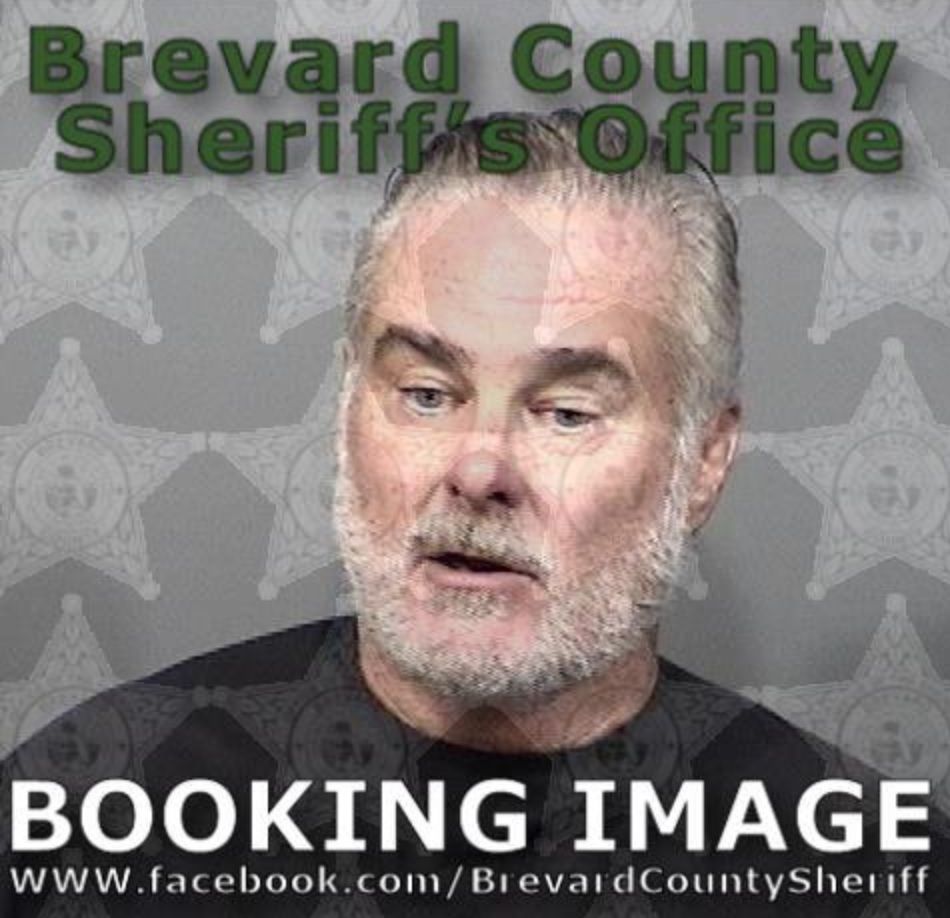 Florida man Thomas Devaney Lane referred to himself as "the saint" as he threatened to release his turtle army to destroy people in the town of Indialantic, according to police.
The 61-year-old is also accused of yelling obscenities and causing disturbances at businesses along N. Miramar Avenue on Sunday, including Starbucks Coffee, Surfanista Café and Sassy Granny's Smoothies, Click Orlando reported.
As well as the turtle army threat, Lane allegedly warned people that they "would all see what would happen in an hour," an Indialantic Police Department affidavit said, Fox 35 Orlando reported.
Lane reportedly made his way to the police department lobby and banged on the glass but quickly left before an officer could meet him. Officers, who had received seven calls about Lane, subsequently found him in his vehicle at a 7-Eleven parking lot nearby.
He allegedly refused to get out of the vehicle when instructed by police and told a 911 operator that the officer "needed to leave now or you will all be sorry you f***ed with the saint," Fox 35 reported.
Click Orlando reported that the officer then removed Lane from the car and placed him under arrest.
According to the Broward County Sheriff's Office bookings roster, Lane is charged with three misdemeanors: Breach of peace through disorderly conduct, misuse of 911, and resisting an officer without violence. He is awaiting trial.
Indialantic Police Department did not respond immediately to a request for comment.
Elsewhere in Florida, Leon County Sheriff's Office arrested Austin E. Day, 28, last Thursday for attacking his parents over a pork chop that was "too acidic" which led him to believe they were attempting to poison him.
Day allegedly smashed his mother over the head with a glass mug and stabbed his father in the chest with a butcher's knife at the family home in Tallahassee. Both survived.
According to WTXL, court documents state that Day's parents told officers their son had become increasingly paranoid recently, but was not known to have any mental illness.
Day is charged with two counts of attempted homicide and two counts of aggravated battery, the sheriff's office said.
In another recent Florida incident, Philip Kolbe Harris, 19, of Fort Myers Beach is accused of filming himself abusing an alligator. Lee County Sheriff's Office discovered the disturbing video on Harris's cell phone when questioning him about recent car thefts in the area.
The arrest report stated that one video dated March 26 shows Harris at around midnight holding a juvenile alligator by the neck, throwing it to the ground and then pointing a handgun at it, Fort Myers News-Press reported. Harris then allegedly hits the animal in the head and belly.
Another video is said to show Harris putting a cigarette in the alligator's mouth while holding it around the neck, before laughing and saying: "This is animal abuse." A third video shows the alligator inside a shoe box.