Florida Prosecutor Ranks 'Greatest Threats' to Trump's 'Future Freedom'
A Florida prosecutor has said what he thinks is the "greatest threat" to former President Donald Trump's "future freedom."
Appearing Wednesday on MSNBC's Morning Joe, Dave Aronberg, the state attorney for Palm Beach County, was asked about the legal trouble that Trump is facing and what stands out to him as the major threat.
"The documents," Aronberg said. "The documents are the greatest threat to Donald Trump's future freedom because there's a direct tie between Trump and the criminal conduct there. It's the obstruction, it's not the possession of the documents...it's his refusal to give them back.... So I think that's his greatest threat."
Aronberg's comments come as the former president is facing legal threats on several fronts, including the classified documents that were seized by the FBI from his Mar-a-Lago residence in Florida last year. Additionally, he has been investigated by a grand jury in Georgia over his alleged attempts to overturn the 2020 presidential election results in that state. And a Department of Justice special counsel is probing his actions related to the January 6, 2021, riot at the U.S. Capitol, as well as the classified documents case.
On Morning Joe, Aronberg spoke about the case in Georgia, where the grand jury recently released a partial report on its investigation and the Fulton County district attorney is considering whether to bring charges.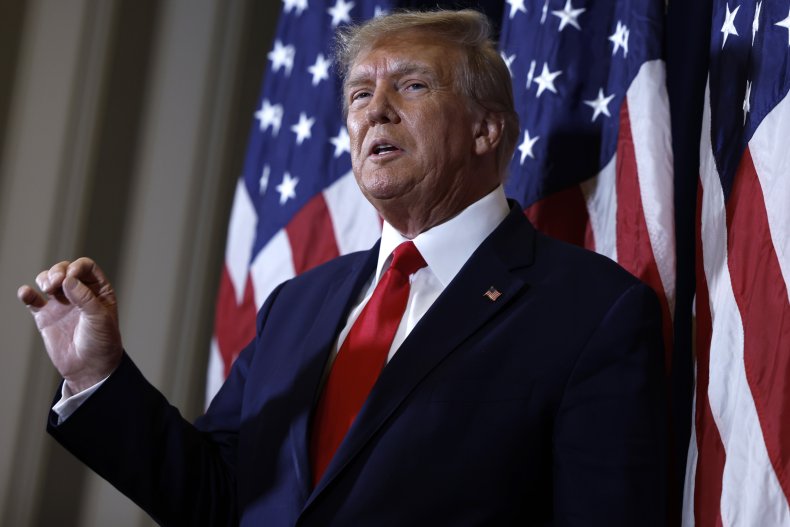 "Georgia is a great threat too because the DA [Fanni Willis] there has said that charges are imminent, and, unlike anything else, there's a recording of Trump saying 'find me 11,780 votes.' That's powerful evidence, and we saw from that grand juror that it looks like he's going to be indicted," he said.
Meanwhile, New York state's attorney general, Letitia James, has been investigating the Trump Organization's financial activities and filed a civil fraud suit last September that names the former president and his three adult children. But Aronberg said on Morning Joe that he didn't expect to see a criminal indictment of Trump in that state.
Despite Aronberg's view that the classified documents case is Trump's greatest legal threat, the former president has insisted that he did nothing wrong in that matter. In a Truth Social post, he called the raid on his home last summer "not necessary or appropriate" and said that it was a "weaponization of the Justice System."
In addition, Republicans have criticized the FBI's actions. Following the raid, GOP Representative Marjorie Taylor Greene said the FBI should be defunded, while Republican National Committee Chairwoman Ronna McDaniel described the raid as an "abuse of power."
In a tweet, Republicans on the House Judiciary Committee said, "This is what happens in third world countries. Not the United States. Doesn't the FBI have better things to do than harass the former PRESIDENT?"
Newsweek reached out to Trump's representatives via email for comment.