Florida School District Sees Over 300 Students and Teachers Quarantined Just One Week After Opening
A Florida school district has sent more than 300 students and teachers into quarantine after discovering possible coronavirus cases in classrooms, just one week after opening for in-person learning.
The Martin County School District, located north of Palm Beach, began its school year August 11. In a school board meeting Tuesday, officials revealed the numbers of students and teachers currently in quarantine.
The most recently available data, as of August 17, shows that 292 students and 14 teachers from at least five Martin County schools were in quarantine for possible coronavirus infection, officials said. The district announced at around 7 p.m. Tuesday that 29 additional students from one of the high schools must immediately enter quarantine and transition to remote learning.
Superintendent Laurie Gaylord suggested that some parents could be sending their children into schools for in-person learning while showing COVID-19-like symptoms or even awaiting a test result.
"I want to reinforce the fact that people need to take the personal responsibility in this," Gaylord said. "If your children are sick, please do not send them to school."
Carol Ann Vitani, a health officer for the Florida Department of Health in Martin County, reminded families that the entire household must go into quarantine if one member tests positive for the virus.
"If anyone in your household is COVID-19 positive, do not sent your children to school," she said.
Face coverings are required in all schools, as Martin County officials passed an emergency ordinance July 7 mandating that masks be worn in all public spaces. But that's not enough to eliminate the virus's spread entirely.
In an August 14 interview with WPTV, Gaylord said the district had anticipated having to deal with coronavirus cases once the school year began, as more than 60 percent of the district's student population elected to go back to classrooms.
"We know that this is gonna happen," Gaylord said. "There are gonna be children that do exhibit symptoms."
Newsweek contacted the Martin County School District for comment but did not hear back in time for publication.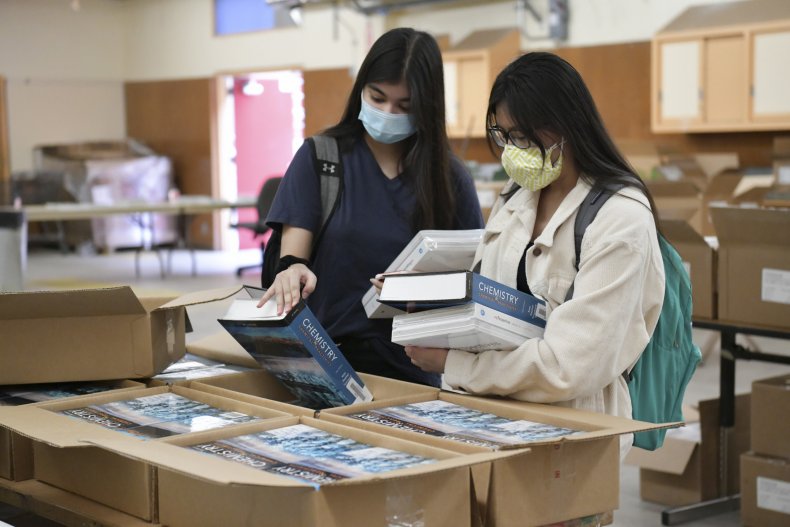 Martin County is not the only school district grappling with coronavirus case surges among students and staff.
The Cherokee County School District in Georgia had to quarantine 826 students and 42 teachers just six days into the school year. The district's most recently available data show the numbers grew to nearly 2,500 students and 62 staffers in quarantine as of August 18.
In Mississippi, 71 out of its 82 counties have reported coronavirus cases just within their schools, Dr. Thomas Dobbs, a state health officer, said at a press conference Monday. The state had 589 teachers and 2,035 students under quarantine as of August 17, he said.