After Florida Shooting, Paul Ryan and NRA Allies Targeted in Campaign To Oust Them in 2018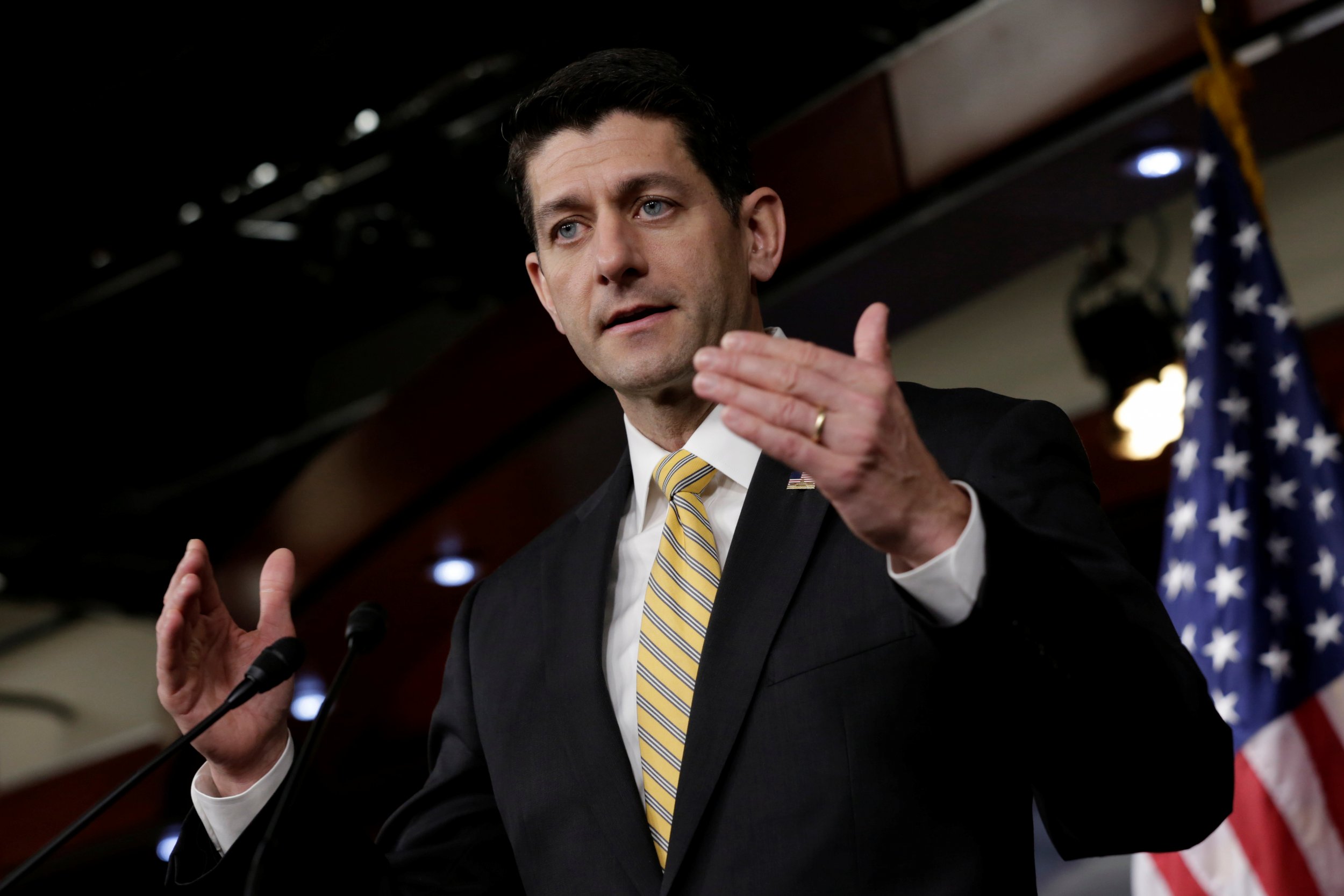 Speaker of the House Paul Ryan is among 12 politicians—dubbed the "blood money dozen" —being targeted for receiving donations from the National Rifle Association (NRA).
In the wake of the February 14 Florida school shooting, student survivors have joined campaigners to call for a discussion on gun control, with politicians who have received donations from the NRA being called out over the issue.
The action group March On, through its Fight Back political action committee, has identified 12 politicians in receipt of NRA donations who it says are in winnable battleground districts in 2018.
Though it does not specify how it defines "winnable," the Fight Back PAC said it is "coming for them."
"We will no longer sit idly by while Paul Ryan and his NRA Blood Money accomplices bury real gun reform time and again," Fight Back PAC Executive Director Andi Pringle said in a statement. "From Sandy Hook to Charleston to Aurora to Pulse to Parkland, and every other shooting in between, the path of these politicians' complicity is strewn with the bodies of our nation's children and other innocent victims who have been slaughtered by gun violence."
The statement continued: "Enough. It is long past time to call out the Members of Congress who accept blood money from the NRA and clearly announce that we're coming for them."
Along with Ryan, the PAC listed Pete Sessions (Tx-32), John Culberson (Tx-7), Carlos Curbelo (Fl-26), and Mario Diaz-Balart (Fl-25) as NRA donation recipients in winnable districts.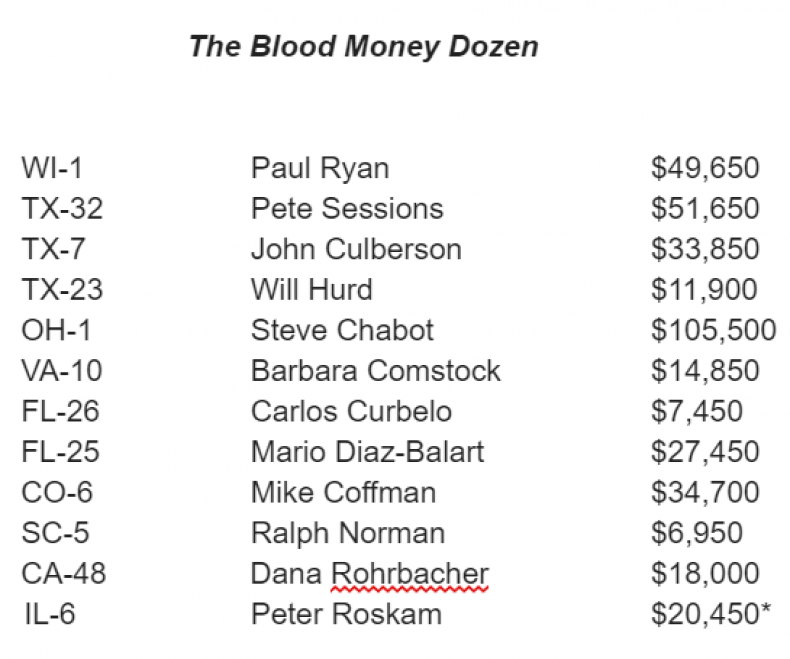 The announcement from the PAC comes as student survivors called for President Donald Trump—whose 2016 presidential campaign received $11 million in support from the NRA, which spent a further $20 million opposing Hillary Clinton—to take action, with one survivor, Emma Gonzalez, making an impassioned plea for gun control.
"If the president wants to come up to me and tell me to my face that it was a 'terrible tragedy' and how it should never have happened and maintain telling us how nothing is going to be done about it, I'm going to happily ask him how much money he received from the NRA," Gonzalez said in a speech on Saturday.
Florida Senator Marco Rubio has also seen his own donations from the NRA ($1 million in campaign ads in 2016) come under scrutiny. A student survivor asked Rubio him at CNN's town hall on Wednesday: "Can you tell me right now you will not accept a single donation from the NRA? "
Rubio did not offer such assurances.