Florida Shooting Survivor Emma Gonzalez Gains Nearly Twice As Many Twitter Followers As The NRA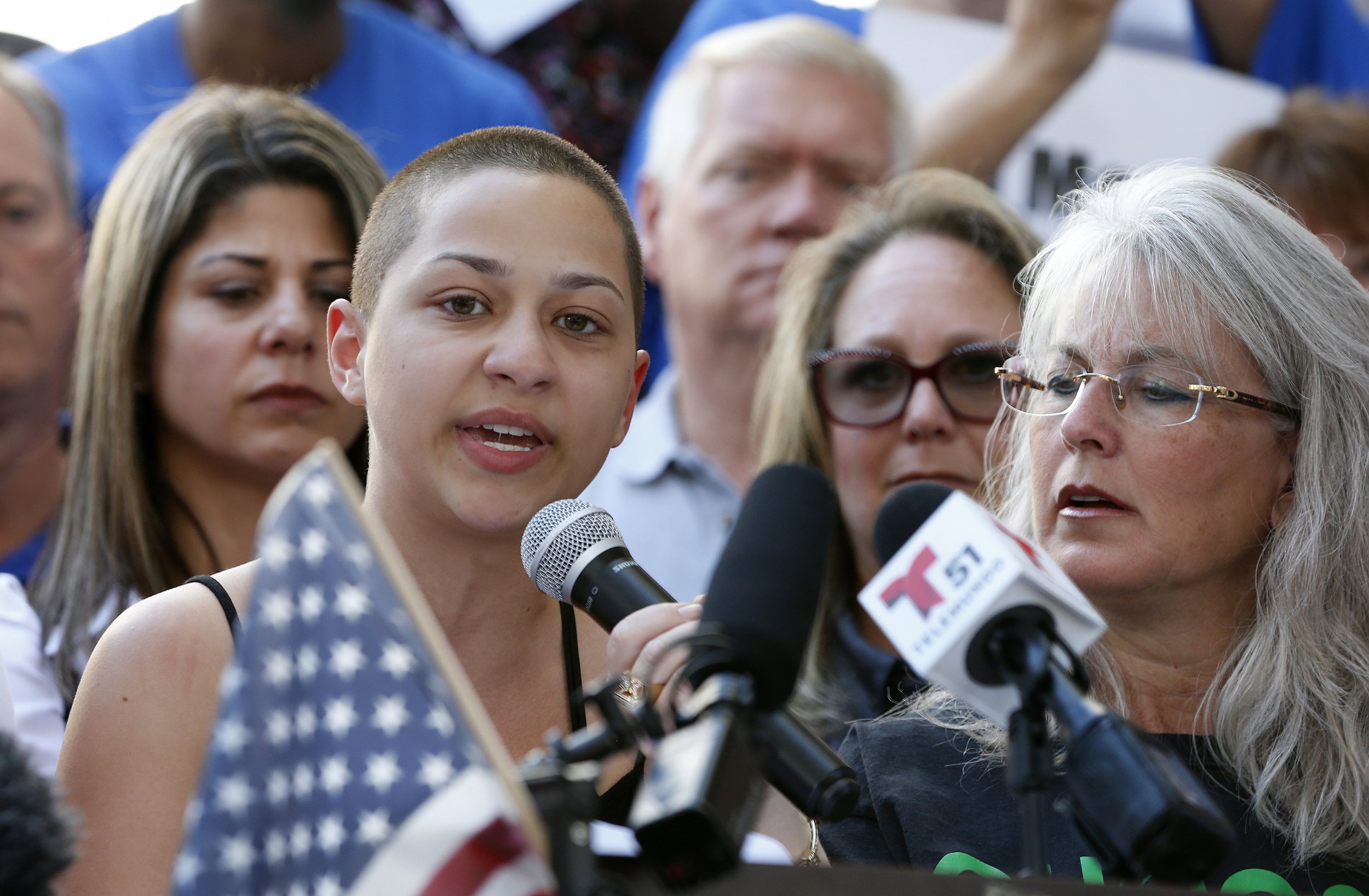 A survivor of the Florida school shooting now boasts nearly double the number of Twitter followers the National Rifle Association has. This is despite being on the social media site for less than 10 days, while the NRA has had an account for nearly a decade.
Emma González fell into the national spotlight by delivering a powerful 11-minute speech at an anti-gun rally just two days after 17 of her classmates and teachers were killed in the shooting at Marjory Stoneman Douglas High School in Parkland, Florida.
During the poignant speech, the 18-year-old called out President Donald Trump, demanding to know how much money he received from the NRA. "It doesn't matter," she said. "Because I already know. Thirty million dollars."
"And divided by the number of gunshot victims in the United States in the one and one-half months in 2018 alone, that comes out to being $5,800. Is that how much these people are worth to you, Trump?" the activist said.
Now, González is leading the charge as survivors of the deadly shooting call on lawmakers to bring about meaningful gun control legislation.
The high school student has also called on politicians and companies to cut ties with the NRA. She confronted the rifle assocation's spokesperson, Dana Loesch, at a recent town chall hosted by CNN, demanding to know what restrictions the NRA would accept on gun sales, bump stocks and background checks.
Despite only being on Twitter for less than two weeks, many Twitter users were quick to notice that González had swiftly gained more followers on the social media platform than the NRA. She has 935,000 followers compared to the rifle association's 583,000 Twitter supporters, as of Monday morning.
She also has more followers than Loesch, who currently has 779,000 users subscribed to her account.
Read more: Florida school shooting survivor receiving death threats from NRA supporters, family says
"A kid calling for sensible gun reform has outnumbered the entire NRA–in just 10 days," one Twitter user, William LeGate, remarked.
Just 11 minutes later, LeGate pointed out that in the short time that had passed since his initial post, González had already managed to amass 4,000 more followers.
So far, González has been using her platform to keep pushing for gun control legislation and to call on voters to boot out politicians who accept money from the NRA in the upcoming midterm elections.
She is also a leading organizer of the March For Our Lives, which will set on Washington on March 24.