A New Jersey Doctor Owns 20 Mustangs, Here's What She Thinks of the New One
The Ford Mustang debuted in 1964 as a small, sporty coupe on the Falcon platform at the World's Fair in Flushing Meadows, New York. It went on to be one of the most successful vehicles the Blue Oval ever created, and developed legions of fans and enthusiasts.
That first Mustang was the result of some of the first mature market research data analysis Ford conducted.
"Marketing research said that there was a new generation coming of age. They had their own music with The Beatles and The Stones and the Beach Boys," Ted Ryan, Ford archives and heritage brand manager told Newsweek at an event before the Detroit auto show.
"They wanted their own cars. There were more double income families, more two car families. This young generation coming of age told us they wanted something stylish, sporty and expensive. Something that they could drive anywhere and do anything."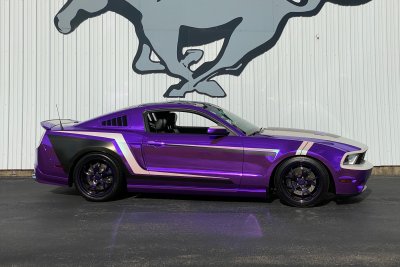 Not quite the Baby Boomer the research was talking about, Dr. Helaina Semmler was born and raised in New Jersey with an auto mechanic father and a brother with an auto body shop. She grew up working on cars, going to races and car shows and feeling the call of the open road.
"Basically, doing anything that had to do with cars," Semmler told Newsweek. "Since both my dad and his brother were 'Ford guys,' I became a 'Ford gal.'"
Over the years Semmler's parents owned contemporary Fords like the Fairlane, Galaxie and Thunderbird, but Helaina's first car was a 1968 Mustang Coupe.
"I was drawn to the Mustang. The sleek yet muscular look, the freedom of a wild running horse appealed to a 16-year-old girl! So, my dad and I looked and looked and finally found one that had intact floorboards. Everything else we did ourselves. We still own that car today," she said.
Semmler said that the Chevrolet Camaro and Dodge Challengers were never even an option, she only dreamed of owning a Mustang. Semmler and her husband now have six Shelby Mustangs, two Ford station wagons, a 1972 Country Squire, a Pinto Wagon and 15 other Mustangs of various generations.
Her husband Ron had a Mustang when they met, "so that may have drawn me to him," Semmler said. But they both grew up together in the car hobby. Her dad worked on his cars just like he worked on hers. Semmler says that they were 16 when they started dating and have been tied to cars and each other ever since.
Semmler has different favorite Mustangs for different reasons.
"On sentimentality, my favorite body style is the SN95, which is 1994-1998. There are several reasons for that, the main being that it was my first new car," Semmler said. "I had used Mustangs including my 1968 for many years while I went through college and medical school. When I got out of medical school and started residency it was 1996 and the first thing I did was go buy a brand new Mustang. It was only a six-cylinder because that was all I could afford being fresh out of school, and it had NO options at all. But I loved it."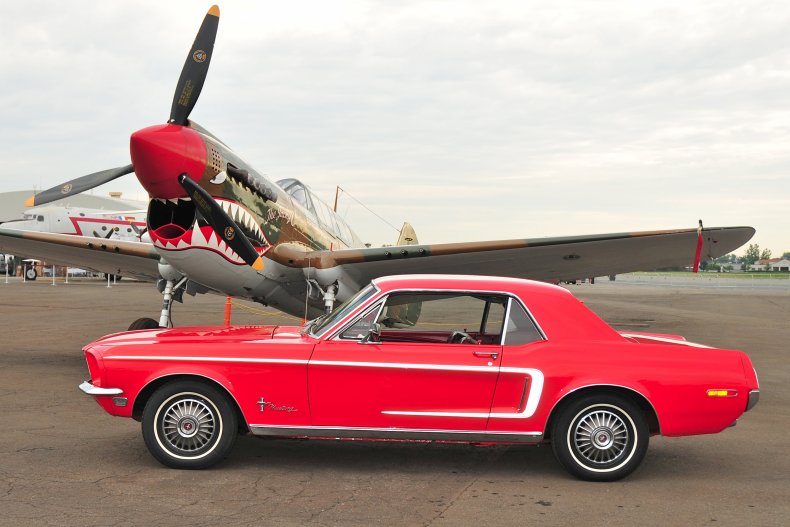 That particular vehicle now has more than 200,000 miles on it, and she owns three others just like it. One low-miles example is currently on loan to the Halderman Museum in Ohio, started by Gale Halderman.
"He was a designer of the original Mustang back in the 60's working with Lee Iacoca. Gale was a friend, and I am honored his family has chosen my car to be in their display," Semmler said. "As far as performance, nothing beats my 2020 Shelby GT500. I don't think I need to say anything more about that. It is the fastest stock mustang ever."
On looks, Semmler likes her Shelby GT-H, and Ultraviolet Clearcoat Metallic 1996 Ford Mustang Saleen.
Semmler is now a physician in New Jersey and gets the expected attention as a doctor that owns an example of every generation of Mustang.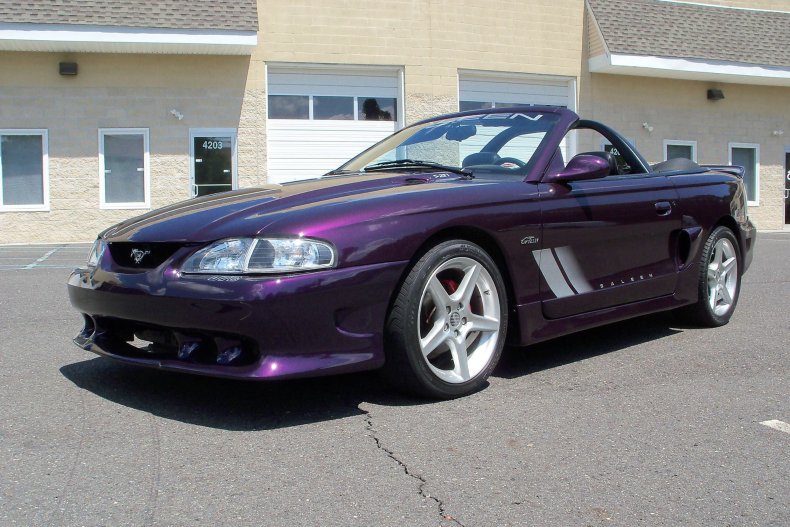 "I was the first female partner in my practice back in the day. I have now been there for more than 20 years. Most employees, other docs and even some of the patients know me as the doc with all the Mustangs," Semmler said.
"People stop me in the hall at the hospital or at the offices and ask about the cars all the time. One time a patient had seen me drive in and he asked the nurse who I was, and she told him I was the doctor. He went home and came back with some of his Mustang magazines because he thought I might want them. I thought that was so sweet!"
All 25 cars are registered and insured, though they don't drive them all. She has a 50th Anniversary Mustang with delivery miles and a 40th Anniversary model that has less than 20 miles on it. Those don't get driven.
"If there is a show that is farther away, we will probably bring one of the newer cars or tow one of the older cars just for convenience sake. We have had many antique cars break down through the years on the way to a show," Semmler said.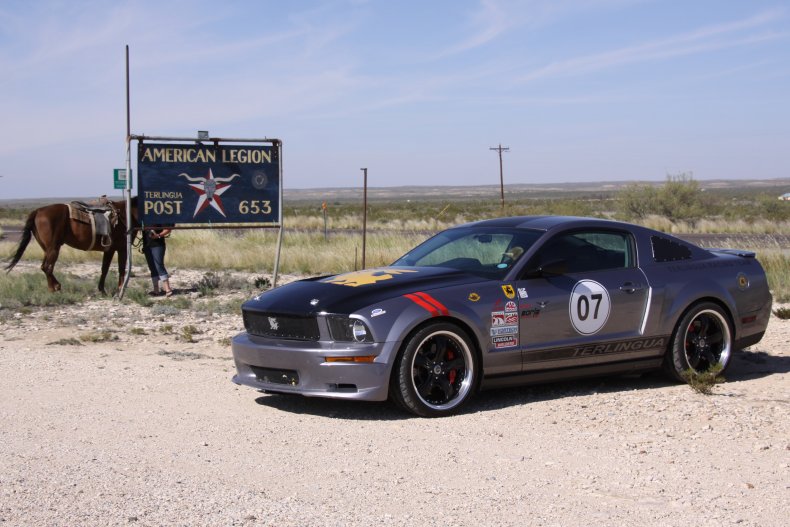 "We do race some of the cars. We go to Shelby events which often include a race day. We have been in a BullRun event in Texas and we even did a Cannonball Run from NY to LA. We have done road trips all over the US including route 66 twice."
Semmler and her husband don't stop at the borders of the U.S. with their Mustangs either.
"We have even shipped our cars abroad with SMC Events and driven our cars in 10 countries in Europe, drove on the track at Le Mans in our own car, and drove on Nurburgring and the autobahn," Semmler said.
"We shipped one of our Shelbys to New Zealand and drove around there for two weeks. So not only do we do road trips, but we also do trips where our cars go on cargo ships."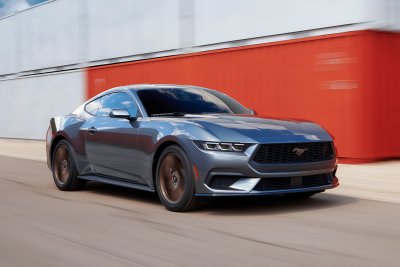 The seventh-generation Mustang debuted with two improved gasoline-powered engines. Its run is expected to last for eight years, meaning the next one will likely get some form of electrification. But Semmler's not ready just yet.
"I personally drive for long distances so in my current situation an electric Mustang is not for me. However, my friends and some of the other docs who have the Mach-E love it," said Semmler.
"The mileage is incredible, and the acceleration is amazing. I love my ICE, but I think the Mustangs of the future will have to be electric at some point, no matter how much we don't want it to happen."
"The next generation of drivers shape the future, and they want electric. But for now, I will take my loud, gas-guzzling muscle Mustang," she said.
After seeing the 2024 Ford Mustang, Semmler shared her first impressions.
"I love what they did with the taillights! The tri-bar lights need to be there for it to look like a Mustang. The new interior looks modern and the touchscreen is much bigger which is common these days," Semmler told Newsweek.
"The new hood scoop makes it look more like a muscle car which is a nice touch! I hope that two-tone interior shown is available, it looks sharp. I can't wait to see what colors the car comes in so I can order one!!!"