Foreign Journalists Ordered to Evacuate Beach Hotels in Gaza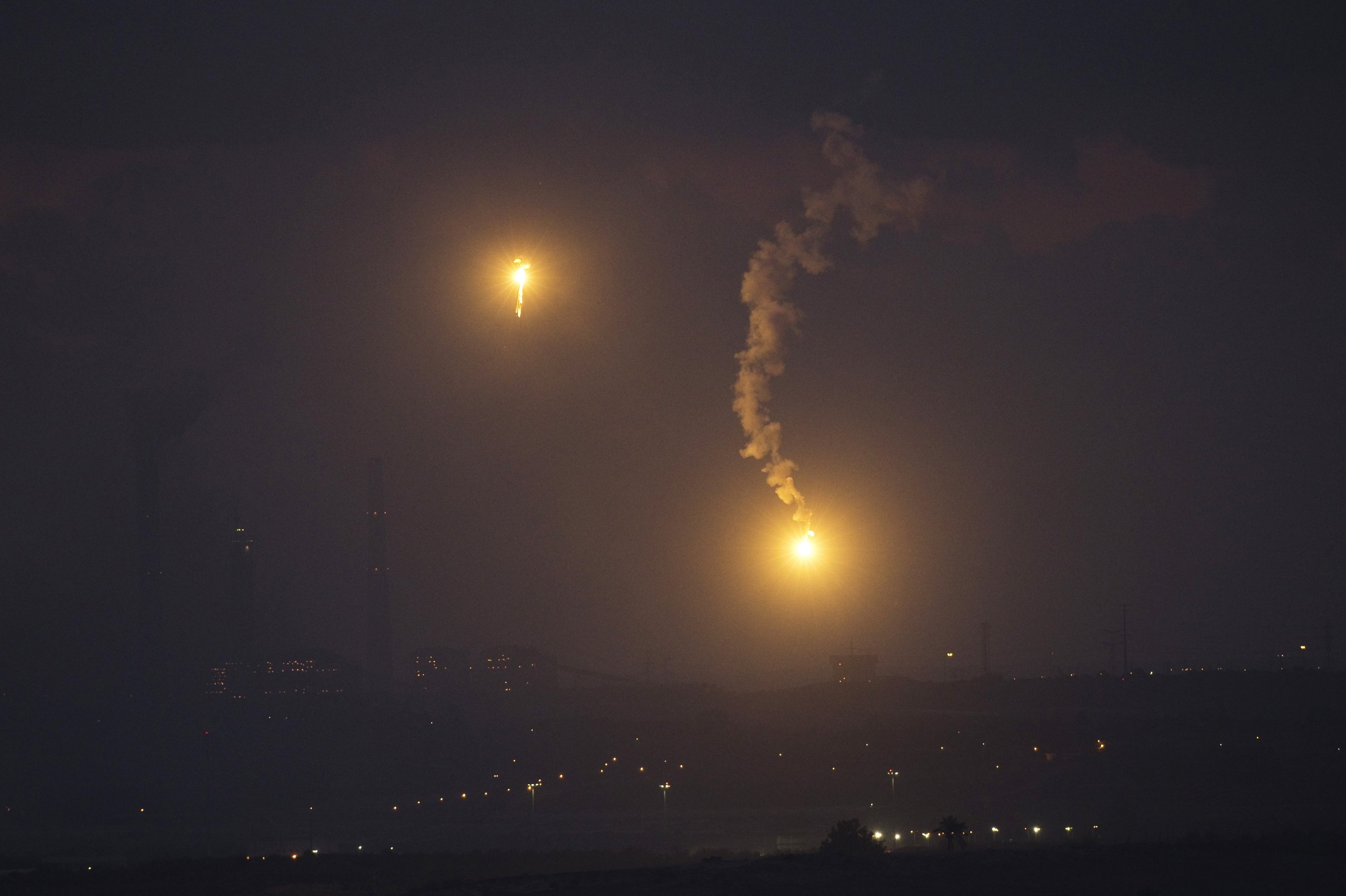 A day after four children were killed by an Israel airstrikes close to the al-Deira Hotel, the hotel, which houses many foreign journalists recieved an evacuation order from Israel Defense Forces. Israel has warned many targets in Gaza of impending strikes in an effort to prevent civilian deaths. Around 3:45 pm, filmmaker and journalist Harry Fear reported that those staying at the al-Deira hotel were given half an hour to evacuate.
[Related: Israel Launches Ground Invasion of Gaza | Why the Gaza Ground Offensive Was Ordered]
ABC News Correspondent Alexander Marquardt echoed Fear, stating that beachfront hotels were given thirty minutes to clear the area following Israel's announcement of an invasion. He tweeted: #Israel heavy machine gun fire from off the coast a few hundred meters south of Roots hotel. Red tracers flying #Gaza.
Witnesses in Gaza are reporting power outages, fires and the sounds of artillery and explosions. William Booth, a foreign correspondant for the Washington Post, confirmed around 4:16 pm that "Electricity [is] out all over Gaza. We're up on top floor. Heavy continuous artillery shelling, flares, in north and east."
Israel's security cabinet is scheduled to meet on Friday morning in Tel Aviv to discuss Operation Protective Edge.
UPDATED at 5:52 pm: A handful of journalists are bunking at the CNN bureau, according to a tweet from the network's Ian Lee.