Israel Launches Ground Invasion of Gaza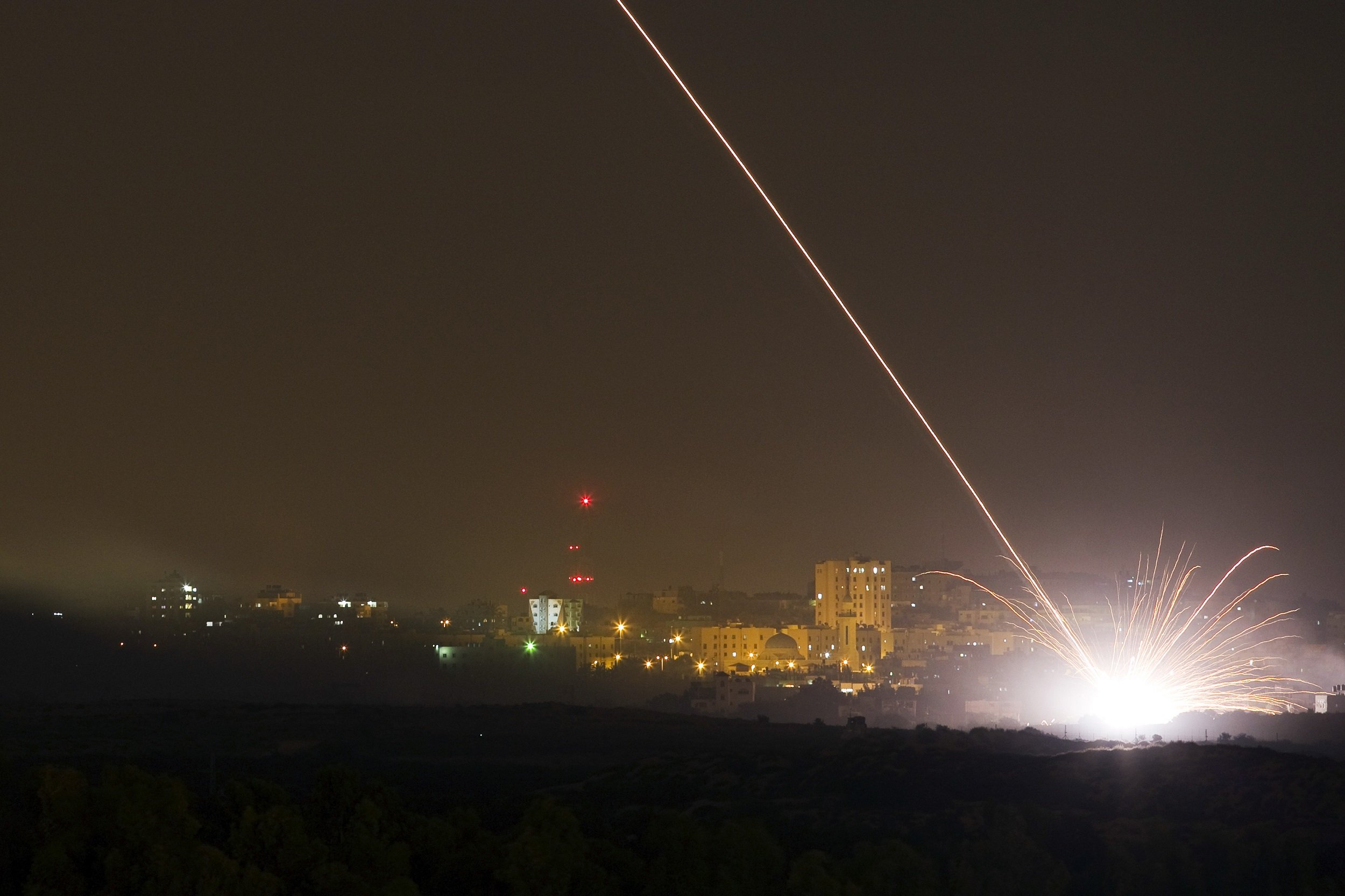 Israel initiated a ground invasion of Gaza on Thursday night, aimed at destroying tunnels used by Palestinians to infiltrate its territory, the New York Times reports. Israeli Prime Minister Benjamin Netanyahu ordered the Israeli Defense Forces to "prepare for further expanding the ground operation in Gaza if needed," according to Haaretz correspondent Barak Ravid. As of 12:17 a.m. local time, Israel will call up an additional 18,000 reservists, bringing the total number of Israeli troops at the Gaza border to 60,000, according to the Guardian.
[Related: Why the Gaza Ground Offensive Was Ordered | Foreign Journalists Ordered to Evacuate Beach Hotels in Gaza]
Israel's Channel 10 reports "dozens" of Palestinian have been killed in the ground invasion so far, according to the Guardian. In a briefing Thursday, the U.S. State Department criticized Israel for the high civilian death toll in Gaza.
"The tragic event makes clear that Israel must take every possible step to meet its standards for protecting civilians from being killed. We will continue to underscore that point to Israel," spokesperson Jen Psaki said.
Buzzfeed
reports Israeli tanks began shelling into eastern Gaza, while Israeli navy boats opened fire on western Gaza, hitting Gaza's beaches. The two-pronged approach is meant to clear the way for ground troops to enter Gaza, according to Israeli officials. As of 11:34pm local time, Israel National Radio reports that the Israeli navy had
bombed Gaza's port
.
The electricity appears to have been cut off over much of Gaza since the beginning of the operation. The Washington Post's William Booth tweeted an image of the darkened skyline.
The army says the objective of the invasion is to strike a "significant blow to Hamas' terror infrastructure," according to the Associated Press. The AP released raw video from the beginning of the offensive.
Shortly after start of the Israeli operation, Hamas spokesman Faouzi Barhoum told CBS News that Israel "will pay dearly."
Earlier, the IDF released video they said showed a foiled Gaza attack. In the video, via Haaretz, people carrying what appear to be weapons run across the camera's field of vision. Shortly after, the area is bombed.
The invasion comes after talks failed and bombing began again following a five-hour humanitarian ceasefire that ended with sirens on Thursday.
At least three Palestinian children were killed by Israeli airstrikes in Gaza City on Thursday, Gaza officials said, one day after four Palestinian boys were killed on a Gaza beach, according to the New York Times.
The last time Israel launched an operation that included a ground invasion of Gaza, in 2008, 1,400 Palestinians and 13 Israelis were killed over a three-week operation.