Forget Kevin James, These Are The Best 'House of Cards' Replacements For Kevin Spacey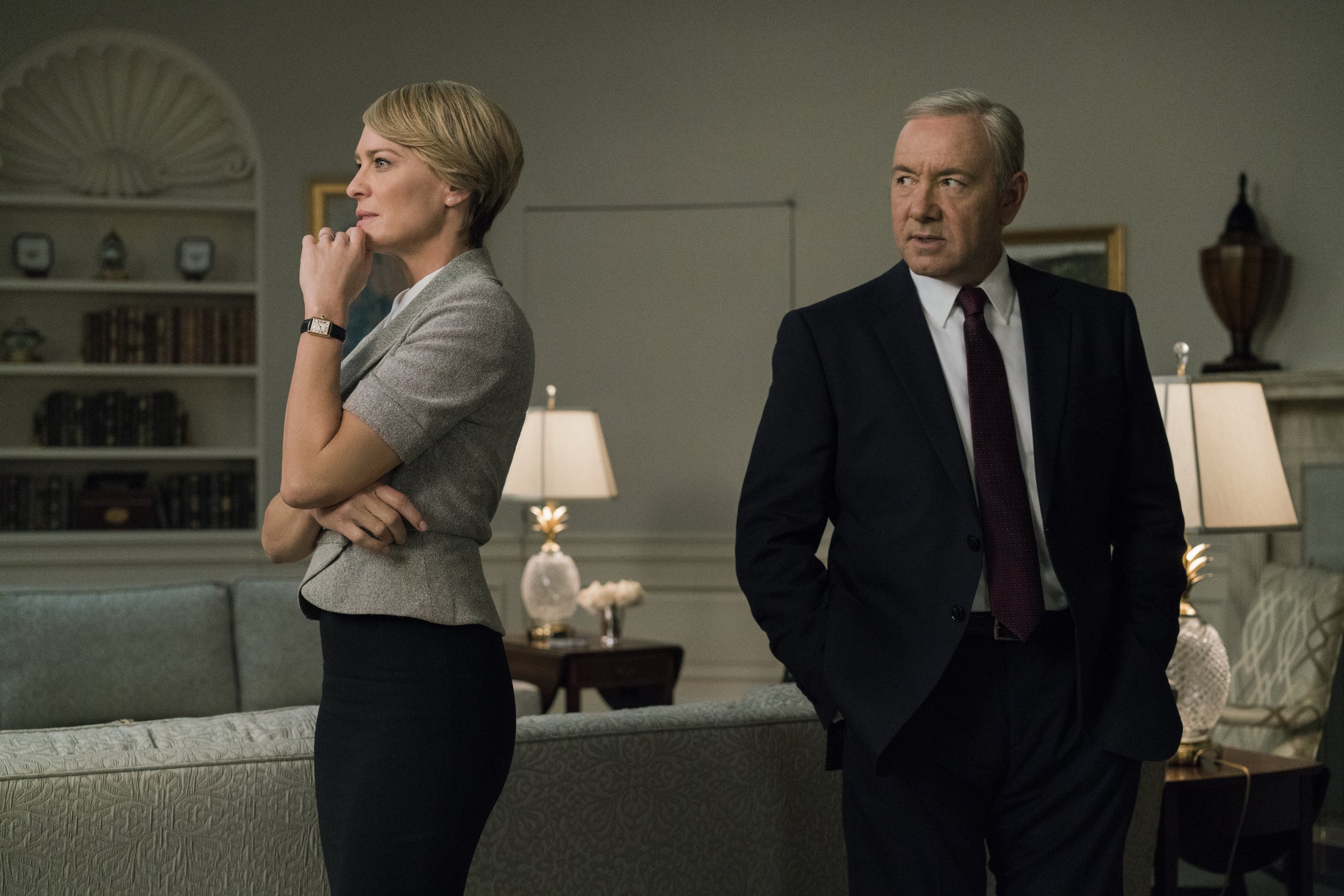 There's a petition going around online urging the creators of House of Cards to replace Kevin Spacey with Kevin James in the role of Frank Underwood. And it doesn't seem like a joke.
"Losing a great show is hard, no matter the circumstances. However with hardship comes the opportunity for a great show to become one of the greatest television shows of all time," Robbie Pyma wrote in what seems like an earnest description of a real Change.org petition. "I think Kevin James can elevate House of Cards to a globally adored franchise like Game of Thrones and make the entire world focus on one of the most important Netflix Original series there is."
The petition comes on the heels of sexual misconduct, harassment and assault allegations against Spacey that began soon after the investigations of Harvey Weinstein were published.
The first to speak out about Spacey was Anthony Rapp, a Broadway actor who was the original Mark in Rent and who is currently playing Paul Stamets in Star Trek: Discovery, the franchise's first openly gay character. Rapp told BuzzFeed that Spacey had made a sexual advance toward him at a party when he was only 14 years old. Spacey was 26 at the time. After Rapp opened the door, additional allegations flooded in from director Tony Montana, actors Robert Cavazos and Harry Dreyfuss, a bartender, a film's military advisor and several anonymous accusers, including a journalist and members of the cast and crew of House of Cards.
And then came the fallout. The day Rapp's allegations were published, Netflix announced that House of Cards would end after its sixth season. The streaming service said the decision was unrelated, but it suspended production on the upcoming season indefinitely, "until further notice, to give us time to review the current situation and to address any concerns of our cast and crew."
On Friday, Netflix clarified its positions, saying in a statement that it "will not be involved with any further production of House of Cards that includes Kevin Spacey," and would not be releasing the bio-pic Gore starring Space either. "We will continue to work with MRC [the producer of House of Cards] during this hiatus time to evaluate our path forward as it relates to the show."
In other words, Spacey is out on House of Cards. And though Neflix and MRC have yet to indicate how they plan to deal with his absence, the show's producers could decide to kill off Frank Underwood or send him away.
The other option, of course, is replace Spacey with another actor. Like Kevin James.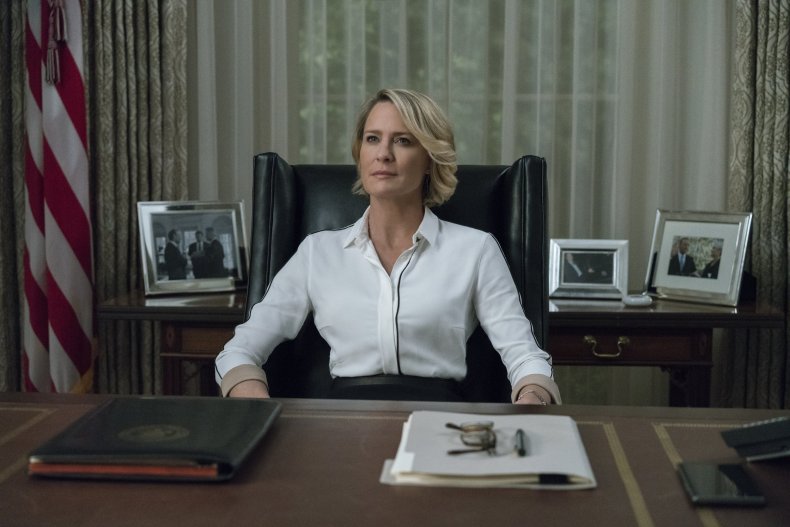 The petition to swap one Kevin with another has garnered more than 28,000 signatures in five days—not many considering the popularity of the series. Some supporters shared their reasons for signing. "Kevin James is a national treasure. Kevin Spacey is a rapist. Both are named Kevin. Seems like a smart business decision to me," wrote Mitchell Cairns from Toms River, New Jersey. Tyrese Jackson wrote, "Paul Blart deserves to be President Of The United States."
But do we really need Paul Blart: Streaming President? To help answer that question, we've come up with some alternatives to James. (Warning: This list contains hints of spoilers of previous seasons of House of Cards. But Kevin Can Wait fans, no need to worry.)
Kevin Costner, Bacon, Kline or Hart: Because according to the petition, the first name "Kevin" is the best criteria for choosing a replacement.
Alec Baldwin: Because he's proven his capacity to play a president who's been accused of sexual assault. He even won an Emmy for it!
Bill Clinton: Because he's played a president disgraced for reasons relating to inappropriate sexual contact with someone much younger than him. And he, too, is familiar with allegations of sexual harassment, assault and rape. What better way to make his acting debut than to play a former president?
Hillary Clinton: Because it's the only realistic way left for her to add "president" to her resume, even if she has to jump right to "former president."
Donald Trump: Because there are millions of people in the country (and more all over the world) who would be thrilled if he became a real former president in order to play a fictional former president. He might even prefer aspects of it. We know Trump loves being on television—probably more than reading or work.
Cary Elwes: Because he knows what it takes to act opposite Robin Wright, as he did in the 1987 hit The Princess Bride. He's used to being both her love interest and, more importantly, a man who complies with her requests and orders. This time he'll say: "As you wish, Madame President."
Gal Gadot: Because Wonder Woman can always swoop in to save the day, and Robin Wright plays her equally fierce aunt in the film Wonder Woman.
Brendan Fraser: Because the suggestion on Reddit garnered more than 28,000 points, which is roughly equal to the number of signatures on the James petition. Admittedly, it was posted on a channel called "SAVEBRENDAN," so there might be some bias in the group. But if you squint and look at him sideways, he could vaguely pass for Spacey on a very good day.
Rose McGowan: Because how symbolic would it be if the leader of the resistance against Harvey Weinstein and, more broadly, against sexual misconduct, harassment and assault in Hollywood, replaced another man accused of the same?
Anthony Rapp: Because it would be even more symbolic if the man who was brave enough to be the first to speak against Spacey replaced him.
Robin Wright: Why even replace Spacey? Claire's president now, and she should just, finally, kick Frank to the curb.