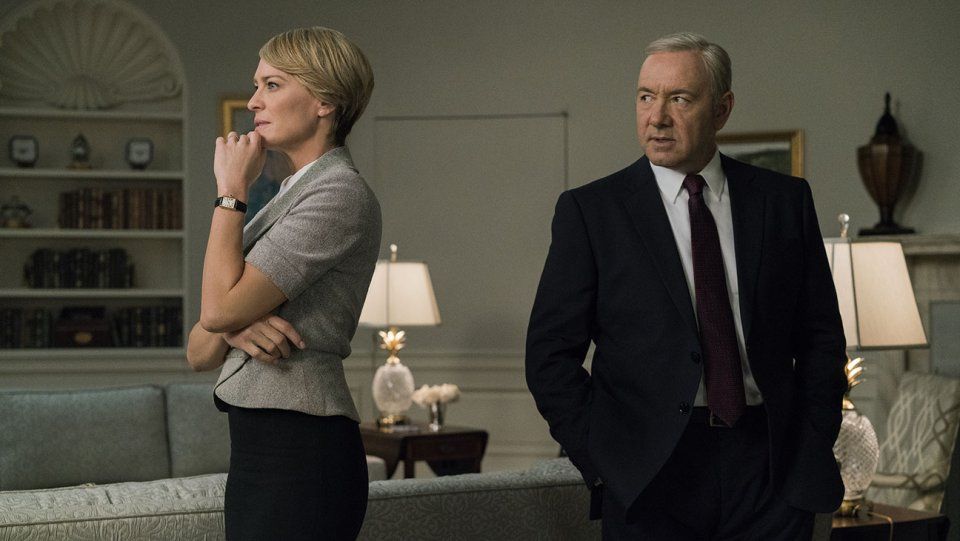 Netflix is indefinitely suspending production on House of Cards, the company announced in a statement on Tuesday. The political drama was in the middle of filming its sixth season, which was revealed to be the last shortly after star Kevin Spacey faced allegations of sexual misconduct.
A joint statement from Netflix and Media Rights Capital read, "MRC and Netflix have decided to suspend production on HOUSE OF CARDS season six, until further notice, to give us time to review the current situation and to address any concerns of our cast and crew."
The companies released an earlier statement on Monday addressing the accusations that Spacey made a sexual advance on 14-year-old Anthony Rapp in 1986. That statement asserted that executives were meeting with the cast and crew in Baltimore to address any safety concerns in light of the allegations, which the companies called "deeply troubling."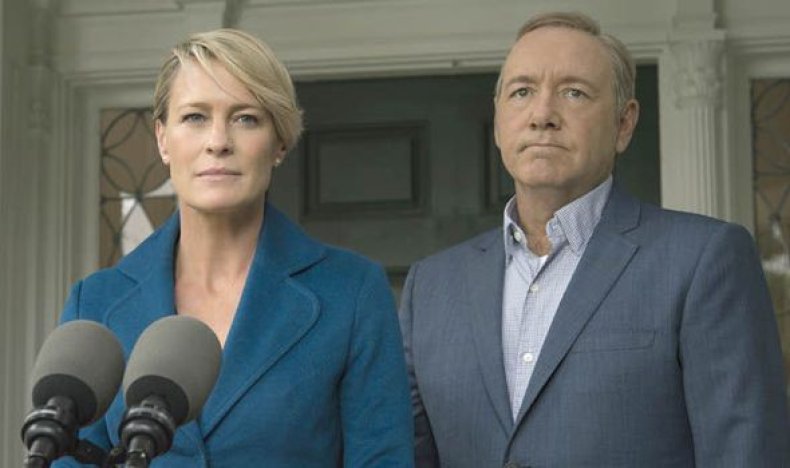 On Monday, Spacey said he did not remember the incident with Rapp, who claims the older actor (then 26) climbed on top of him in a bed at a party when Rapp was 14. "If I did behave then as he describes," Spacey wrote in the statement, "I owe him the sincerest apology for what would have been deeply inappropriate drunken behavior, and I am sorry for the feelings he describes having carried with him all these years." Spacey also came out as a gay man in his apology, which LGBT activists have criticized.
Netflix claims the decision to end House of Cards with Season 6 is not related to the allegations. But now, with House of Cards suspended, fans are wondering if Spacey, like several men accused of sexual harassment and assault this month, will be fired from the show. At the end of Season 5, Spacey's Frank Underwood relinquished the presidency to his wife, Claire (Robin Wright). Should Spacey get fired, Wright could potentially lead the show's final season, playing America's first female president.
The season was previously set to debut mid-2018 on Netflix. It is unclear yet if and how this production halt would affect the release.