'Forgive Me' Manchester Bomber Told Mother Before Arena Attack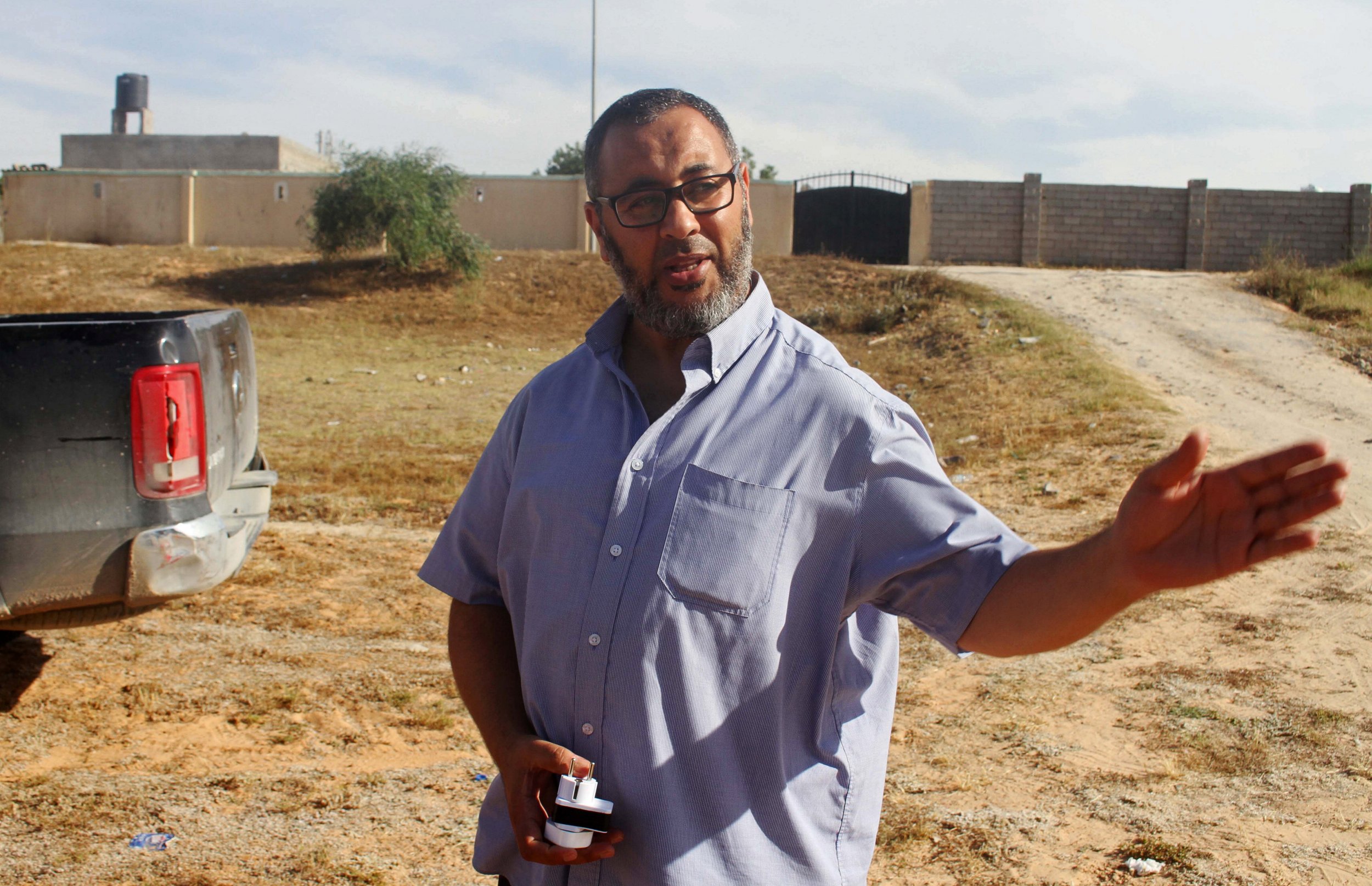 Manchester bomber Salman Abedi called his mother in Libya to say goodbye and ask her to forgive him before detonating the nail bomb that killed 22 people and injured dozens more.
Authorities in Libya revealed the details of the 22-year-old's final call to his family after questioning his father, Ramadan Abedi, and his mother and younger brother in Tripoli.
Ahmed bin Salem, a spokesman for the Special Deterrent Force (SDF), the paramilitary group that is questioning the family, told the Associated Press that Salman "was giving farewell" when he phoned. He reportedly called his mother and told her: "forgive me."
Read More: Manchester Bomber's Overseas Connection: Meet the Key Players Fighting in Libya
Abedi, was born and raised in Manchester, reportedly spent three weeks with his family in Libya shortly before the attack. When he left the north African country, he told them he had been given a deal to go on a pilgrimage to Mecca.
In a video message posted online by Salman's father less than 48 hours after the Manchester Arena blast, the older man cast doubt on his son's involvement in the bombing, saying that he renounced violence and the killing of innocent people.
Ramadan Abedi and his youngest son, Hashem, were arrested late Wednesday. The SDF, which is nominally under the control of the Ministry of Interior in Libya's western capital, said in a statement that Hashem Abedi knew details of the bombing prior to the attack and allegedly confessed to having links to the Islamic State militant group (ISIS).
The Abedi family went into exile in the U.K. in the early 1990s, fleeing the regime of Muammar el-Qaddafi. They previously lived in the Fallowfield area in south Manchester for more than 15 years.
The British Home Office declined Newsweek 's request for comment on whether it had made extradition requests for Hashem and Ramadan Abedi. The British government also declined to comment on whether or not the U.K. requested the pair's arrest by the Libyan authorities.
British Security Minister Ben Wallace told BBC Radio Friday that U.K. police are confident of "rolling up" the network of militants responsible for the Manchester attack.
British security sources have told Sky News that Raphael Hostey, otherwise known as Abu al-Qaqaa al-Britani, had ties to Abedi. Hostey recruited several Manchester youths and sponsored their entry in the Islamic State's territory in Syria. He was killed in a drone strike in Syria in 2015.