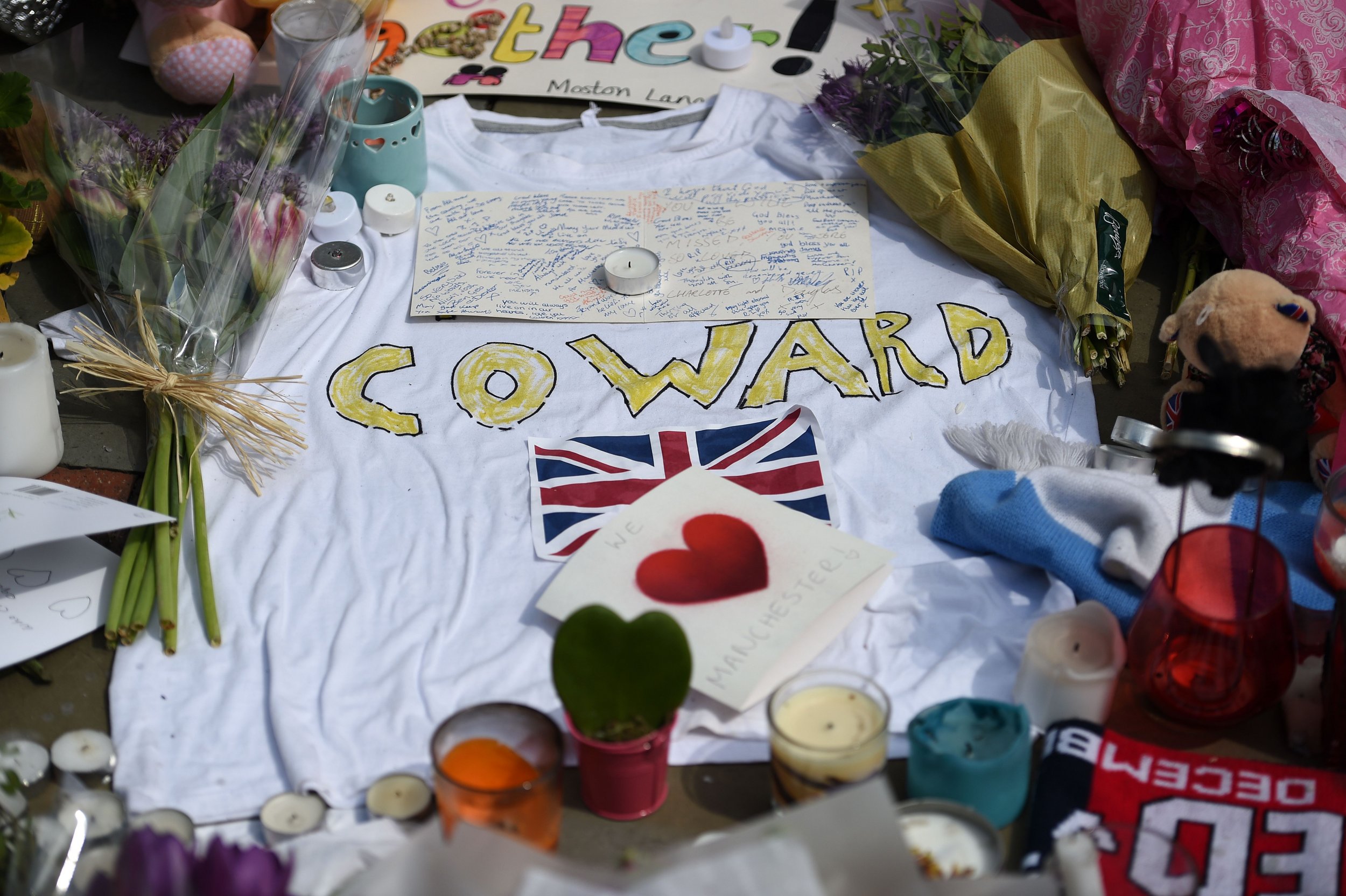 After police identified Salman Abedi as the bomber who struck an Ariana Grande concert in Manchester on Monday, killing 22 people, the world's attention moved 2,000 miles away—to Libya.
Abedi, 22, a British man of Libyan descent was born and raised in Manchester but had close ties to Libya. His father, Ramadan, reportedly fled the country and settled in the U.K. in 1993 after forces allied to Muammar el-Qaddafi, the Libyan authoritarian leader who ruled for 42 years, issued a warrant for his arrest.
But following Qaddafi's ousting in the 2011 Libyan revolution, Ramadan returned and is currently being detained by authorities in the capital Tripoli. Abedi's younger brother, Hashem Abedi, is also in the country ; a Libyan militia arrested him on Wednesday and claimed that Hashem had confessed to being a member of the Islamic State militant group (ISIS).
Since Qaddafi's downfall, Libya has been overtaken by a chaotic mix of rival governments, armed groups and jihadi militants. ISIS has established bases in Libya, while an Al-Qaeda affiliated group is also active.
Newsweek breaks down the key players in the complicated conflict.
The Government of National Accord (GNA)
Who?
Established in early 2016 after a U.N.-backed negotiation process, the GNA represents the international community's hope for a return to peace and stability in Libya. It is led by the Presidential Council, headed by Prime Minister Fayez al-Serraj, a trained architect with little political experience prior to his appointment.
Where?
The GNA is based in Tripoli, the country's capital located in western Libya.
Aligned with?
The GNA has a broad base of international support. The U.S. ambassador to Libya, Peter Bodde, visited Serraj in Tripoli on Tuesday—the first visit by an U.S. ambassador since 2014, two years after Islamist militants killed four U.S. officials, including the then-ambassador Christopher Stevens—where he pledged support to the GNA, promising to assist with expanding its "counter-terrorism capacity" and train Libya's armed forces. (U.S. President Donald Trump, however, said in April that he "did not see a role in Libya" for Washington beyond "getting rid of ISIS.") Various militias loosely supportive of the government in Tripoli also back the GNA.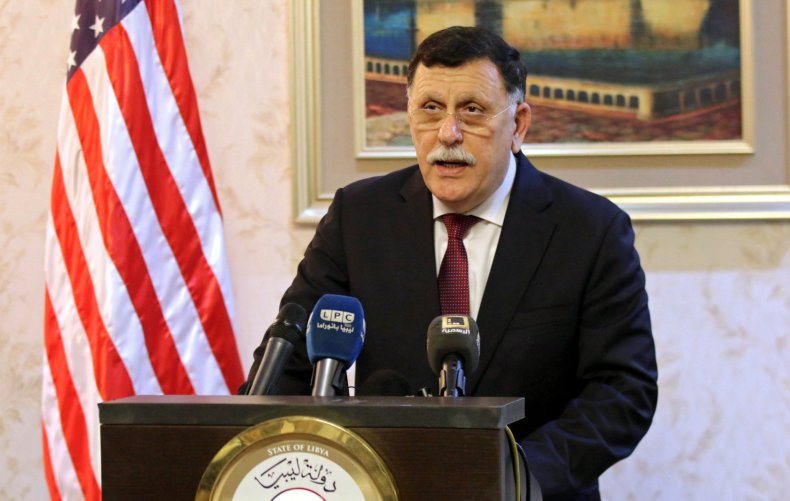 The Libyan National Army
Who?
The Libyan National Army (LNA) constitutes the remnants of the country's military, defeated under Qaddafi in the 2011 revolution and disbanded. It is led by General Khalifa Haftar, who has pledged to fight terrorism in Libya but has rejected the authority of the GNA. Haftar served alongside Qaddafi in the Libyan military, but later plotted to overthrow Qaddafi and fled Libya to the United States in the early 1990s. He had a senior role in forces that overthrew Qaddafi in 2011.
Where?
Haftar and his forces are based in the eastern city of Tobruk and control much of eastern Libya, including valuable oil fields and pipelines. The LNA has also been battling for control of Benghazi, Libya's second-largest city, since 2014 against the Benghazi Revolutionaries Shura Council (BRSC), a group of Islamist militias and jihadi groups including Ansar al-Sharia, the main militant group in the country.
Aligned with?
While Haftar has refused to endorse the GNA, he met with Serraj recently in the United Arab Emirates for talks; Haftar released a statement calling for changes to the U.N.-backed deal that formed the GNA. Haftar has also courted international support from Russia.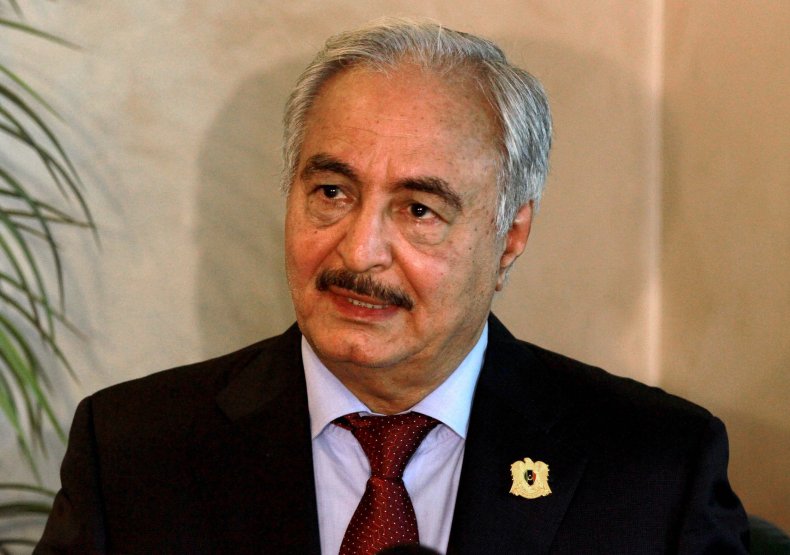 The Islamic State militant group (ISIS) in Libya
Who?
Since late 2014, ISIS has gradually built up its fighters and presence in Libya. Some former pro-Qaddafi strongholds turned to the jihadi group after their leader's downfall, while the group has also been boosted by a flow of foreign fighters, many from Tunisia. The group's leader, Iraqi national Abu Nabil, was killed in a U.S. airstrike in late 2015; it is unclear whether a new leader has been appointed, although an ISIS publication carried an interview with Abdul Qadr al-Najdi in March 2016, identifying him as the "emir tasked with administering the Libyan provinces."
Where?
Until late 2016, the jihadi group's main base was in Sirte, a coastal city in central Libya that was Qaddafi's hometown and was captured by ISIS in June 2015. But after six months of fighting, pro-government forces liberated the city from the militants in December 2016. ISIS has carried out attacks in all Libya's major cities, including Tripoli, and previously controlled the cities of Sabratha in the west and Derna in the east, but has since lost control of both.
Aligned with?
The group is aligned with Abu Bakr al-Baghdadi, the purported caliph of ISIS who is thought to be based between Iraq and Syria. ISIS in Libya has on occasion cooperated with Ansar al-Sharia, but the latter group has not given its allegiance to Baghdadi and has suffered defections to the former.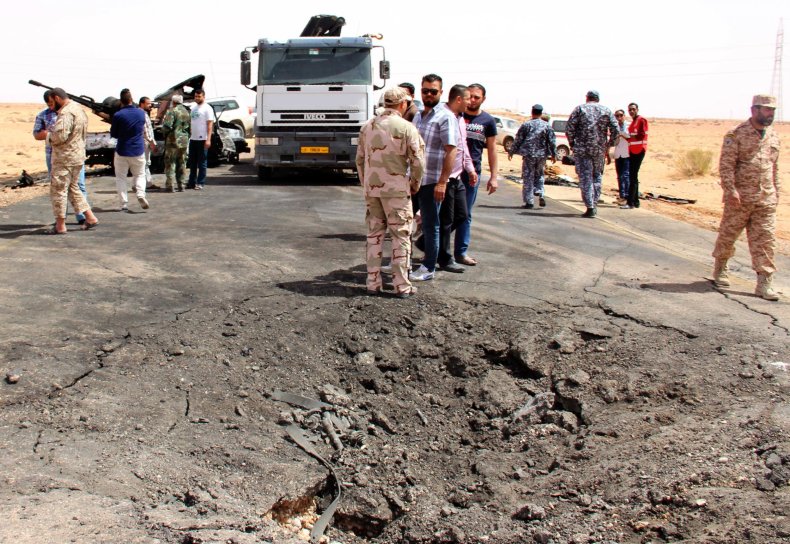 Ansar al-Sharia
Who?
Formed in 2012 after a merger of several Islamist militias, Ansar al-Sharia (ASL)—whose name means "Partisans of Islamic Law"—are an extremist militant group calling for the imposition of Islamic law across Libya. The group was headed up by Mohammad al-Zahawi, a Libyan imprisoned under Qaddafi; but the group said in January 2015 that Zahawi had been killed, and it is unclear whether a replacement has been appointed. U.S. officials also blamed ASL for the Benghazi consulate attack, although the group denied responsibility.
Where?
ASL is based in Benghazi, where it has been fighting against General Haftar's forces for several years as part of the Shura Council.
Aligned with?
In 2014, the U.N. added Ansar al-Sharia's brigades in Benghazi and Derna to its sanctions list of groups and individuals associated with Al-Qaeda, the global jihadi franchize. The U.N. said that ASL ran training camps for fighters traveling to Syria, Iraq and Mali. The group itself has denied links to Al-Qaeda and has in recent years focused its energies on charitable and da'wah—spreading the faith of Islam—in a bid to shake off its image as a militant group.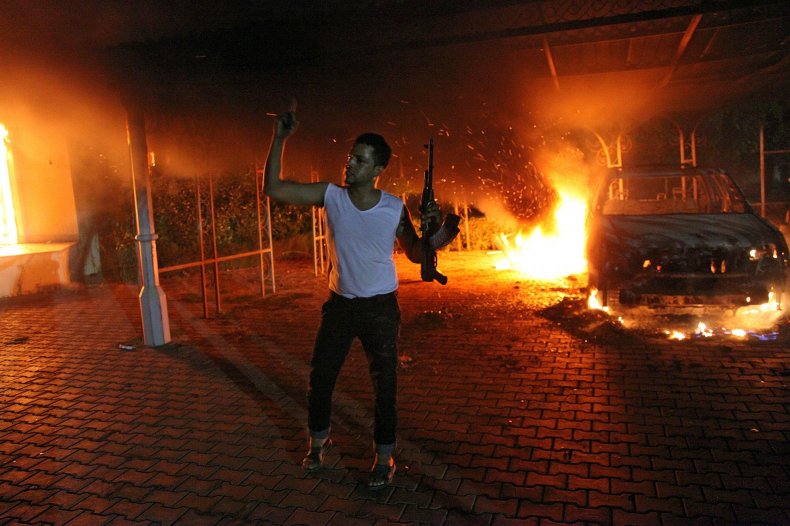 Benghazi Revolutionaries Shura Council (BRSC)
An umbrella group of Islamist militias and jihadis, including ASL, the BRSC is based in Benghazi and battling against Haftar's forces for control of the city. In this respect, it is fighting alongside ISIS, and the group has experienced tensions because ofthe association with the militant group, according to the European Council on Foreign Affairs.
Various militias and brigades
Libya is home to a vast collection of local and tribal militias, some of which support the U.N.-backed government, others which are concerned with local interests. Prominent among these are the Misrata brigades, which played a key role in liberating Sirte from ISIS; the Zintan brigades, who allegedly captured Qaddafi's son Saif al-Islam in 2011; and the Third Force, a GNA-backed militia accused of perpetrating an attack on an airbase in southern Libya earlier in May that killed 141 people, mostly soldiers loyal to Haftar.