ISIS Loses Libya's Sirte, The Only City It Controlled Outside of Iraq and Syria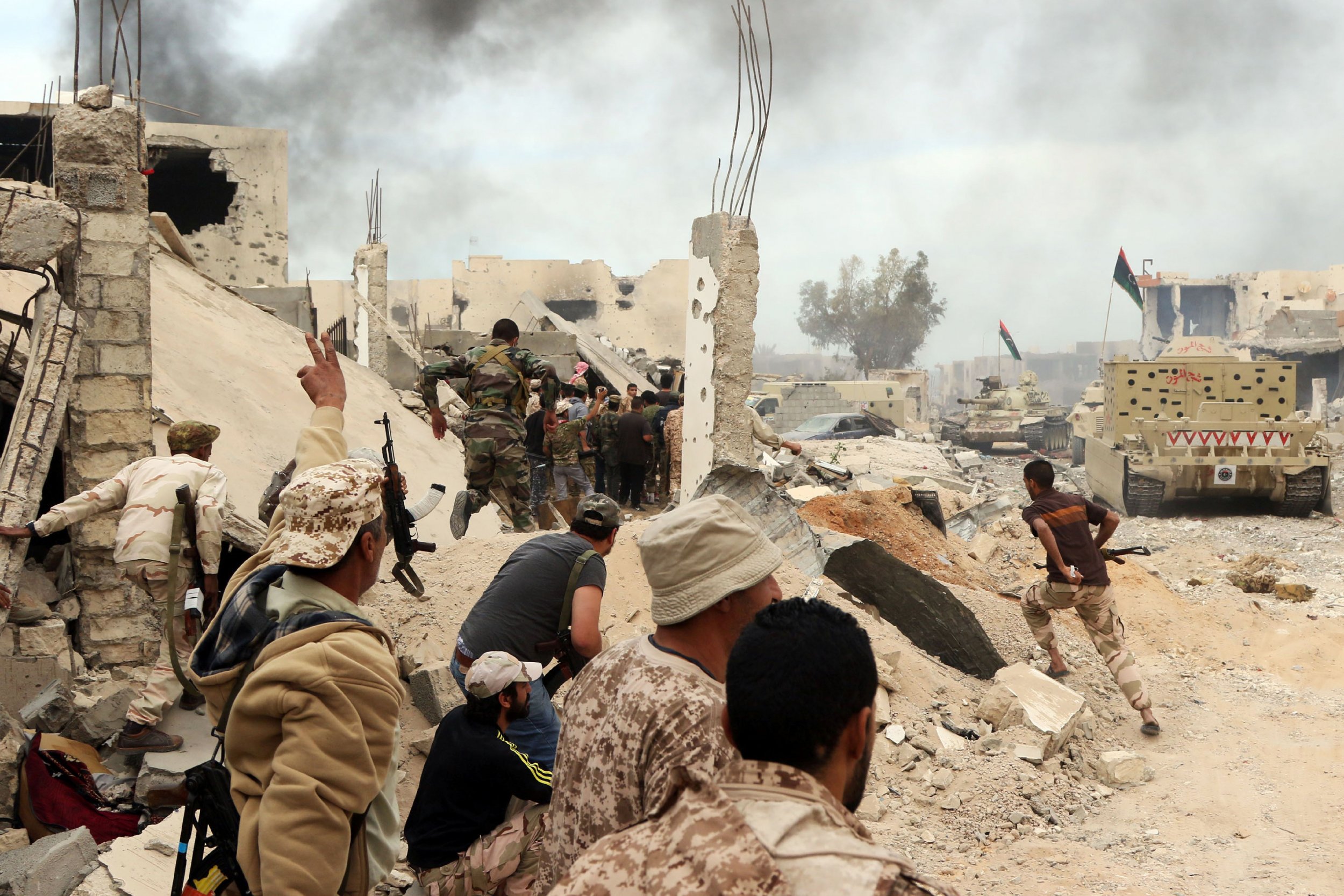 Libyan forces allied to the country's U.N.-backed government said on Monday they had liberated the central coastal city of Sirte from the Islamic State militant group (ISIS). It was the only city outside of Iraq and Syria that the group controlled.
"Our forces have total control of Sirte. Our forces saw Daesh [ISIS] totally collapse," Reda Issa, a spokesman for pro-government forces, told AFP news agency.
The battle to recapture the city took more than six months of fighting and cost the pro-government force hundreds of lives, with ISIS launching counter-attacks and using snipers, suicide car bombs and improvised explosive devices to maintain control of the city.
Beginning in May, the pro-government force liberated a series of districts in the city, but ISIS remained in several areas. ISIS has now collapsed in the city, and the pro-government said in a statement on its Facebook page that "dozens of [ISIS fighters] have given themselves up to our forces."
The victory of the pro-government forces against ISIS in the city is significant for the U.N.-backed government established in March, as it is challenged by a rival government based in eastern Libya that claims to be the legitimate leader of the country.
Libya's disfunction began with the ousting of Colonel Muammar Qaddafi in October 2011 with rival power centers forming in the country and Islamist militias growing in influence, particularly in the country's west. The power vacuum in the country allowed ISIS foreign fighters safe haven and allowed the group to capture, what was Qaddafi's hometown and former political center of Libya, in June 2015.
More on this: The rise of ISIS in Libya
Once in control of Sirte, ISIS imposed its brutal brand of Sharia law on the city's citizens, forcing many to flee from cruel punishments, such as lashings, beheadings and crucifixions. It crushed rebellions and instilled fear in locals by hanging bodies from lampposts and carrying out public executions.
The group's growth in Libya had seen a shift in Western policy against the radical Islamist group to include Libya in military action. French, U.S. and British special forces have all been reported to have a covert presence in Libya and the U.S. military has conducted airstrikes on ISIS positions near the western Libyan city of Sabratha.