Libyan Forces Free Five Foreign ISIS Hostages in Sirte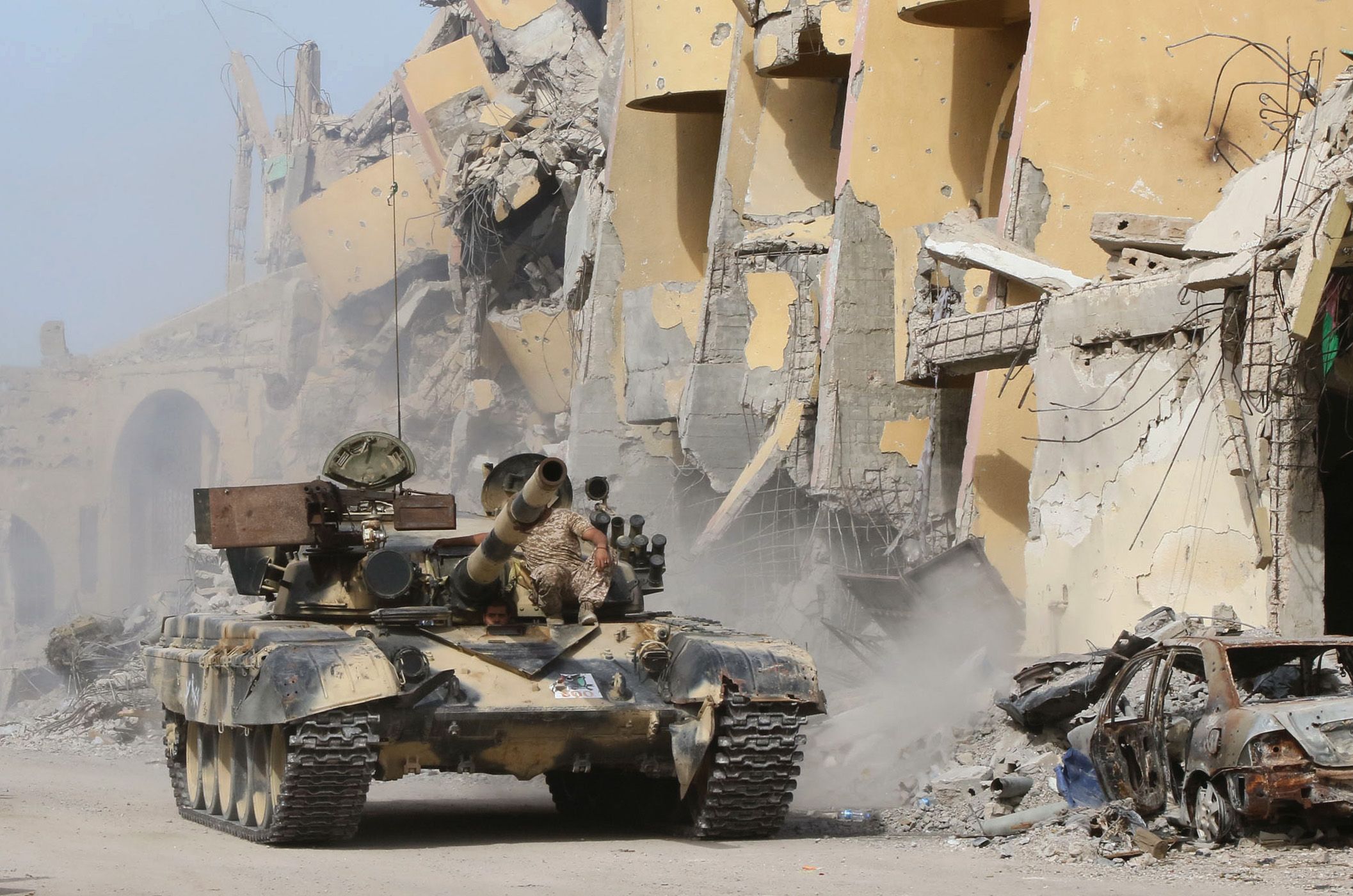 Libyan pro-government forces have rescued five foreign nationals that the Islamic State militant group (ISIS) was holding captive in the coastal city of Sirte as the battle for the city continues.
ISIS took over the political hub of Libya under Colonel Muammar Qaddafi in June 2015, capitalizing on instability in the country after Qaddafi's ousting at the height of the Arab Spring in October 2011.
Two of the hostages were Turkish nationals, two from India and one from Bangladesh, Rida Issa, spokesman for the pro-government forces battling ISIS in the city, told Reuters. It remains unclear when ISIS kidnapped the hostages or how Libyan forces secured their release.
"There was a desperate resistance by Daesh, but it was confronted by heavy weapons," Issa said, using an Arabic name for ISIS.
U.S. special envoy for Libya Jonathan Winer tweeted, using another acronym for ISIS: "Happy to hear report of Libya GNA-aligned forces freeing 5 foreign hostages from ISIL in Sirte, 2 from Turkey, 2 India and 1 Bangladesh."
The radical Islamist group imposed its brutal brand of Sharia law on the city's citizens, forcing many to flee from cruel punishments, such as lashings, beheadings and crucifixions.
But forces allied to the U.N.-backed government in Tripoli have assaulted Sirte for some six months, backed by U.S. airstrikes and special forces from the U.S., Britain and France since August.
While ISIS-held Iraqi and Syrian cities have been relatively quick to fall, the radical Islamists have put up a stubborn fight in Qaddafi's hometown. ISIS resistance has consisted of suicide bombers, booby traps and snipers, with one killing a Dutch photojournalist earlier this month.
But the group now controls just one area, 600 District, and pro-government forces are using heavy artillery and tanks to beat the group back.
Sirte is the only city that ISIS controls in Libya, the North African extension of the group's self-declared caliphate. Removing the city from the group's territorial arsenal would deny the group a hub for which its members in Iraq and Syria, also suffering heavy defeats, could no longer flee to.