French Military Advisers Helping Libya's Fight Against ISIS in Benghazi, Commander Says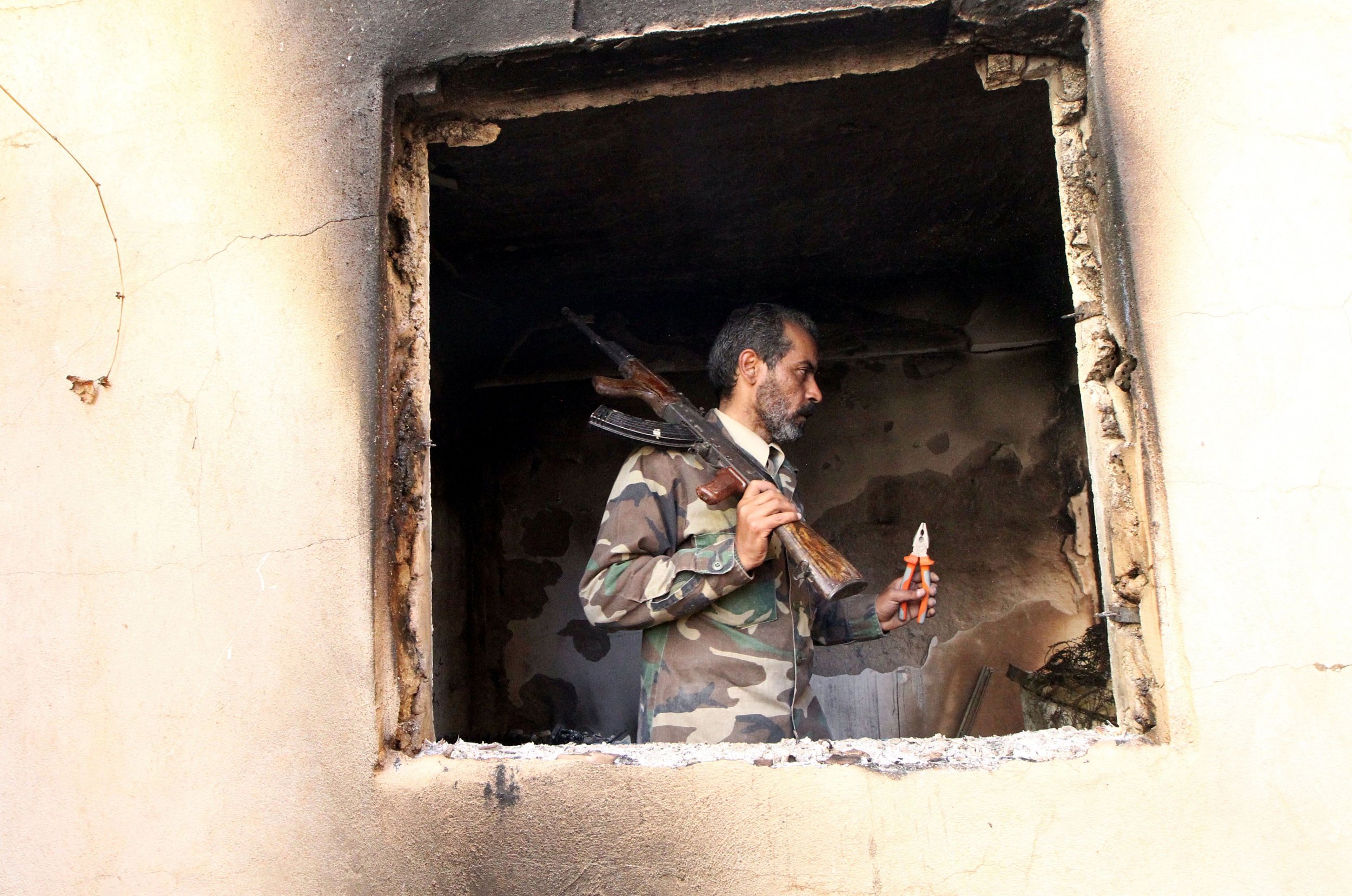 French military advisers are assisting Libyan forces battling against the Islamic State militant group (ISIS) in the eastern city of Benghazi, a senior Libyan commander said on Thursday.
"The French military group in Benghazi are just military advisers who provide consultations to the Libyan National Army in its battle against terrorism, but they are not fighting with our Libyan forces," the North African country's special forces commander Wanis Bukhamada told Reuters .
Military sources cited in the French media on Wednesday said that French elite commandos are conducting covert operations inside Libyan territory against the radical Islamist militant group.
The country has conducted air strikes and ground operations against the group, sources told Le Monde, without specifying the targets. The newspaper said that French intelligence coordinated the November strike that killed ISIS's most senior leader in the country, Iraqi national Abu Nabil al-Anbari. French forces are believed to be operating out of Benghazi's Benina airport, The Guardian reported Wednesday, citing Libyan sources.
The French government has reportedly launched an investigation into the leak of the information to Le Monde and anyone caught leaking defense secrets faces up to three years in prison and a $50,000 fine.
"The investigation should establish if details covered by defence secrecy rules were revealed in this article," a source close to Defence Minister Jean-Yves Le Drian told AFP news agency.
"When secret operations are taking place, the goal is to ensure they are not revealed for the security of the men and the operations," said the source.
Last week, the U.S. air force targeted an ISIS training camp in an air strike near the western city of Sabratha, killing dozens of the group's militants and two Serbian hostages captured by the group last year. On Wednesday, the group briefly took control of the city, clashing with local militias and beheading 12 members of security forces before being pushed back, officials said.
Britain and France have both ordered their air forces to conduct surveillance flights over the country as the group continues to establish its presence in the state that has been wracked by instability since the NATO-led overthrow of Colonel Muammar Gaddafi in October 2011 at the height of the Arab Spring.
After establishing an affiliate in eastern Libya in October 2014, ISIS took control of parts of the coastal city of Derna before establishing a presence in Benghazi. It captured the city of Sirte in July 2015, where it has imposed its radical version of Islamic law. Last month, the group showed a wheelchair-bound militant participating in the crucifixion of an alleged spy in the central city.