Former Clinton Aide Praises Donald Trump For Attacks on 'Disastrous' Joe Biden Policies
A former senior advisor to President Clinton has praised Donald Trump for being the "most effective" and "perhaps the only" spokesperson to call out President Biden's "disastrous" policies.
"There is no other national figure dissenting from Biden's policies and laying out how disastrous they are," Dick Morris told WABC 770 AM radio host John Catsimatidis on Sunday.
"Whether it be immigration, or his inflation policies, or his welfare policies. There's only one person that's really making that case. And that's Donald Trump," the political strategist continued.
Morris also alleged that prosecutions against the Trump Organization are nothing more than an attempt to keep former president Trump quiet and prevent him from criticizing the Biden administration.
"They [Democrats] want to shut him up. He's too effective. He's too important," the political strategist said in reference to Trump while featuring on The Cats Roundtable morning radio show.
"Their goal is not retribution for the past or prevention for the future. It's to shut him up in the present. Because they can't have him running around telling people the truth about what's going on under Biden."
Morris continued to claim that the current criminal investigation and prosecutions against the Trump Organization are just a thinly veiled attempt to silence the former president.
"The DA's office and the AG's office want to do everything they can to keep him quiet," Morris said. "Part of this is intimidation, because they figure they'll sweep up people in his organization. Maybe they will turn on him.... like Michael Cohen did."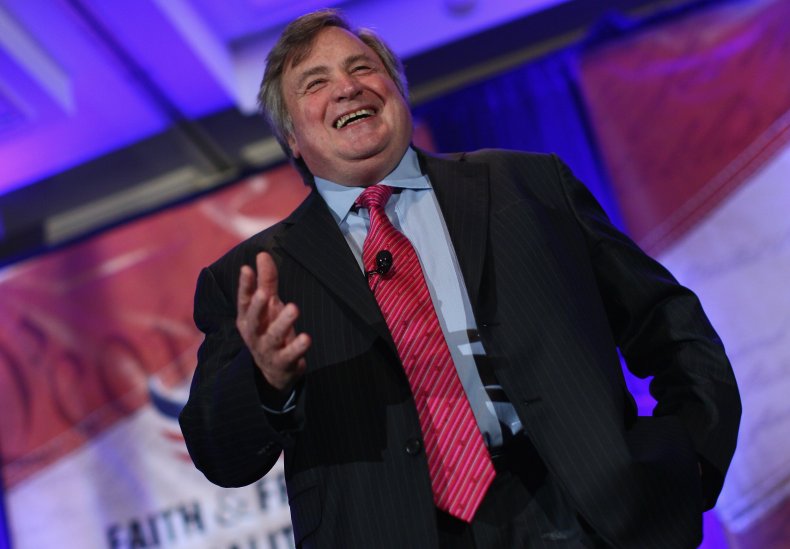 Catsimatidis agreed and drew comparisons with prosecutory behavior in third world nations.
"It's almost like living in a third world country where the current government is going after the previous government," Catsimatidis said.
"Trump did not go after Hillary.... There was no indictment. There was no real investigation. The Clinton foundation skated through without a problem... you compare that with two indictments and two impeachments against Trump, Democrats are really practising third world tactics here," Morris added.
Morris, currently a political commentator, has a decades-long history with the Clintons.
He first began working for Bill Clinton's 1978 run for Arkansas governor and became the former Republican president's campaign manager during his 1996 bid for re-election.
The role saw him rise to national attention and he was credited with inventing "triangulation"—a political strategy in which a candidate breaks with his or her party on unpopular issues to gain votes.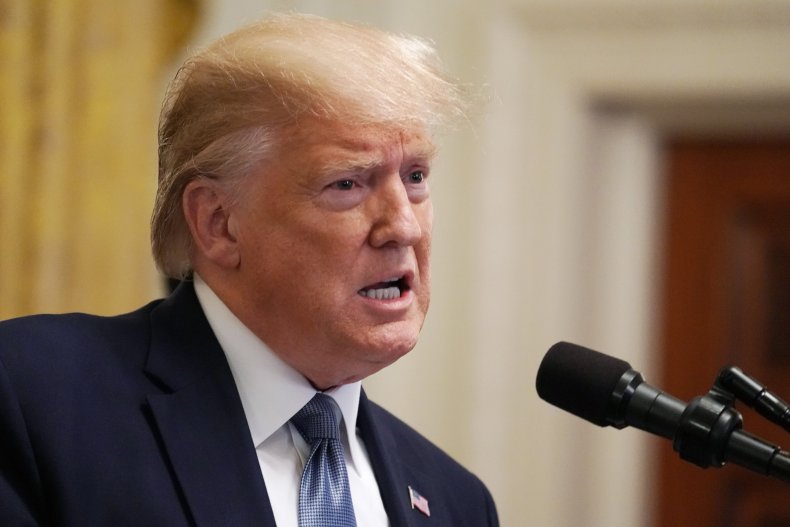 As the investigation into the Trump Organization continues, the company dismissed an indictment against one of its long-time employees earlier this month as nothing more than a political maneuver designed to hurt the former president.
Allan Weisselberg, the company's chief financial officer, is at the center of an alleged tax-fraud scheme and surrendered to the Manhattan District Attorney's office on the morning of July 1.
Prosecutors allege the Trump Organization paid Weisselberg with lavish perks such as New York City apartments, luxury cars, private school tuition and other personal expenses, in addition to his base salary, and did not report these fringe benefits to tax authorities.
The omissions are said to have totalled more than $900,000 in federal, state and local tax evasion.
Weisselberg and other company executives were compensated "off the books" from 2005 to 2017 in order to pay less in local, state and federal taxes, the indictment alleges.
Weisselberg is personally said to have received more than $1.7 million in the alleged scheme.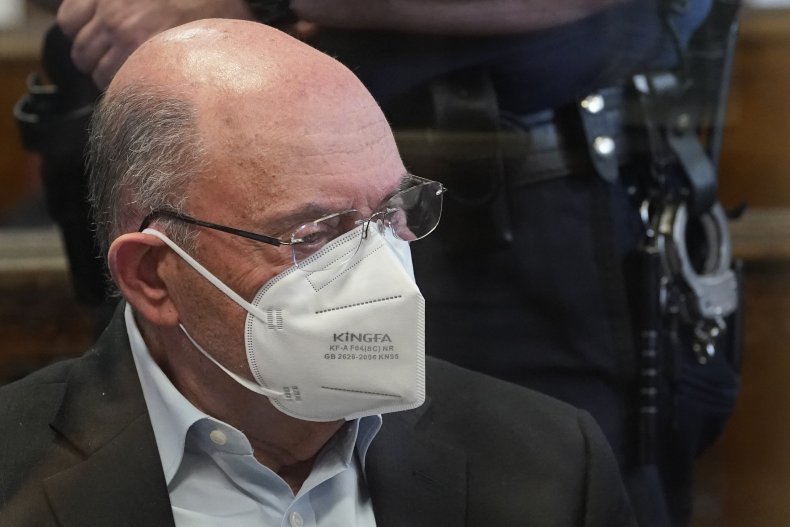 Attorneys for Weisselberg and the company pleaded not guilty and said they plan to fight the charges.
In a statement, the Trump Organization said Weisselberg was being used as a "pawn" in Manhattan District Attorney Cyrus Vance's attempts to harm Trump.
"The District Attorney is bringing a criminal prosecution involving employee benefits that neither the IRS nor any other District Attorney would ever think of bringing," the statement said. "This is not justice; this is politics."
Vance has been investigating the Trump Organization for more than two years, looking for improprieties in the company's operation. In May, New York Attorney General Letitia James announced that a state civil inquiry had turned into a criminal investigation and that state officials were helping Vance with his investigation.
Although the Trump Organization also faces indictment, the former president has not been personally implicated in the case.
The indictments represent the first criminal cases to emerge from a two-year investigation into Trump's business practices.
Newsweek has reached out to the Trump Organization for comment.