Former Defense Secretary Slams Trump for Politicizing 4th of July: 'It Is Not His Military'
Former Secretary of Defense Willam Cohen criticized President Donald Trump for attempting to politicize the 4th of July through his controversial Salute to America event to mark Independence Day on Thursday.
"The tradition in this country is for the 4th of July to be Independence Day," said Cohen, who led the Defense Department under former President Bill Clinton and also previously served as a Republican senator, in a Wednesday evening interview with CNN.
"I think what the president has done in trying to promote this as a spectacular event, he's sort of the ringmaster of the Greatest Show on Earth," he continued. "And I think it comes at a time when he's attempting to politicize the institutions in this country, which we like to think are being completely independent. He has referred to the military and to the generals as 'my generals.'"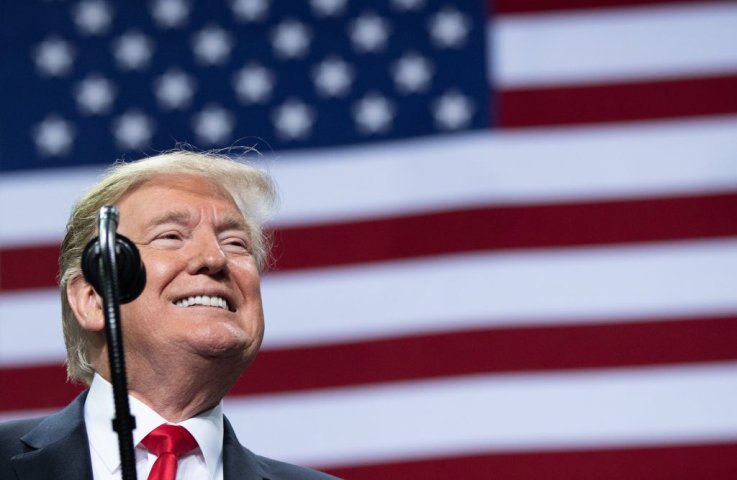 Cohen then asserted: "It is not his military. These are not his generals."
"To me, the most troubling thing is the potential politicization of the military. It is one of the last institutions in this country in which the American people see as being non-political," he pointed out. Cohen accused trump of "driving a wedge in this country" warning that it could "undermine our security."
Trump has drawn significant criticism for his decision to station tanks along the National Mall and have military jets fly over, while he also addresses the nation on the 4th of July. Sitting presidents do not traditionally participate directly in Washington, D.C. Independence Day festivities, aiming to avoid the appearance of a creating partisan rally. Parading the military so prominently is also unusual. Many have accused the president of attempting to turn the national holiday into a celebration of himself.
Others have criticized the cost of the celebration, as the National Park Service has reportedly been asked to chip in an additional $2.5 million for the event. That money would have been used for maintenance and other important needs at parks across the country.
"It's irresponsible to ask the National Park Service to absorb the costs of an additional and political event when there are so many unmet needs in the parks," Phil Francis, chair of the Coalition to Protect America's National Parks, which represents current, former and retired Park Service employees and volunteers, said in a statement to The Washington Post earlier this week.
"The men and women of the National Park Service have been asked to do more with less for too long," Francis continued. "Funds should be directed to the agency's highest needs such as the operation of the parks and the maintenance backlog and should not be directed to support political objectives."
Some military leaders reportedly have concerns about attending the 4th of July celebration as well, according to CNN. They are worried that the president will blatantly transform the event into a political rally, which would go against their professional ethics.
"Military members may not participate in political campaigns," Jordan Libowitz, communications director for Citizens for Responsibility and Ethics in Washington, told CNN. "This is likely the reason why they're hesitant to participate because the guidelines are pretty clear about what they can and cannot do. If they come to stand next to him for a political speech while in uniform, representing the military, it could become a problem."
Former Defense Secretary Slams Trump for Politicizing 4th of July: 'It Is Not His Military' | U.S.