Former DeSantis Opponent Andrew Gillum Could Face Decades in Prison
Former Tallahassee Mayor and Democratic opponent Andrew Gillum, who lost to Ron DeSantis in the gubernatorial race in 2018, was indicted in federal court on alleged fraud charges tied to his campaign, and he could be facing several decades in prison.
The Department of Justice (DOJ) released a statement on Wednesday stating that Gillum, 42, and Sharon Janet Lettman-Hicks, 53, were both charged with 19 counts of wire fraud between 2016 and 2019. Gillum was also charged with making false statements to the FBI.
In a statement following the indictment, Gillum wrote, "I have spent the last 20 years of my life in public service and continue to fight for the people. Every campaign I've run has been done with integrity. Make no mistake that this case is not legal, it is political."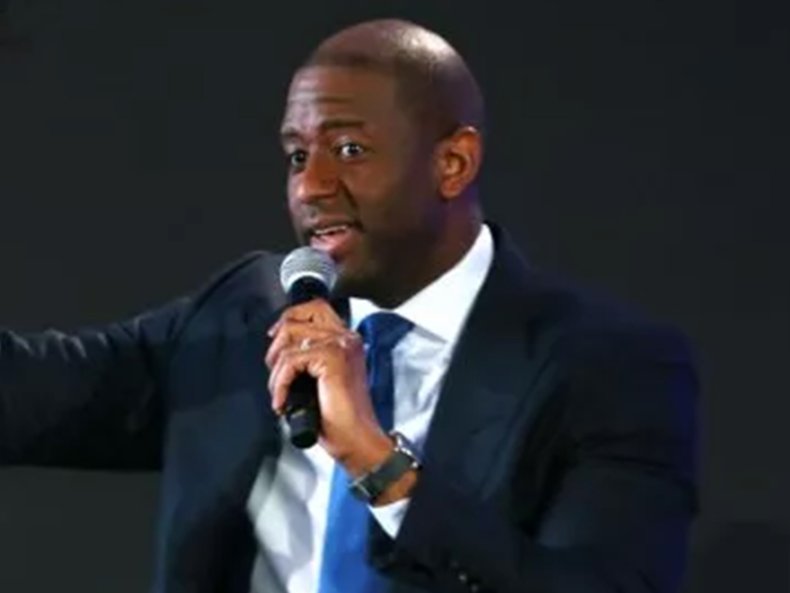 "Throughout my career I have always stood up for the people of Florida and have spoken truth to power. There's been a target on my back ever since I was the mayor of Tallahassee. They found nothing then, and I have full confidence that my legal team will prove my innocence now," Gillum added.
According to the DOJ, if found guilty of the fraud charges, Gillum could be sentenced to a maximum of 5 years for making false statements, 20 years for conspiracy to commit wire fraud, and 20 years for wire fraud.
The indictment alleges Gillum and Lettman-Hicks conspired to commit wire fraud by "unlawfully soliciting and obtaining funds from various entities and individuals through false and fraudulent promises and representations that the funds would be used for a legitimate purpose," the DOJ wrote.
It added that the two are accused of using several third parties to move money into a company owned by Lettman-Hicks, which were then given to Gillum under the guise of payroll statements.
Democratic Party Lawyer Marc Elias and criminal defense attorney David Oscar Markus wrote in a joint statement to NBC News, which was shared on Twitter by Marc Caputo, that they planned to fight for Gillum's innocence.
"The government got it wrong today," they wrote. "The evidence in this case is clear and will show that Mr. Gillum is innocent of all charges. We look forward to putting this case to rest and giving Andrew and his family peace of mind once and for all."
Gillum's official first appearance in court is scheduled for Wednesday, June 22, at 2 p.m.
Gillum has previously been under federal investigation, first when he was mayor of Tallahassee when he was elected in 2014. NBC News reported he accepted freebies from lobbyists—including one undercover FBI agent who gifted him tickets to see the Broadway musical, Hamilton, and Gillum was charged a $5,000 ethics fine for accepting them.
After losing the gubernatorial race to DeSantis in 2018, Gillum reportedly struggled with alcohol abuse and withdrew from the public eye following a 2020 sex scandal in South Beach that involved a suspected male drug overdose victim.
Newsweek reached out to Gillum for additional comment.