Former Detective Shares 'Important' Online Dating Safety Tip in Viral Video
A retired detective went viral on social media after sharing an "important" safety tip for online daters.
Posting to TikTok on Tuesday under the username Killer Bee Tactical, LLC (@purepower34), the former detective warned viewers of the dangers of photo sharing. The video has amassed more than 2 million views and thousands of comments, thanking the detective for his life-saving advice.
What's Behind Your Photos?
The video was filmed in response to another clip created by a mother by the username @persnicketybox. In that video, she shows parents how to view the location information of the iPhone photos and videos they receive from their children.
"You download the photo onto your camera roll and you click the little 'i' [icon]," she said. "That's gonna give you information—what time the actual photo was taken, where it was taken and even what camera was used...now I know right where you're at, son."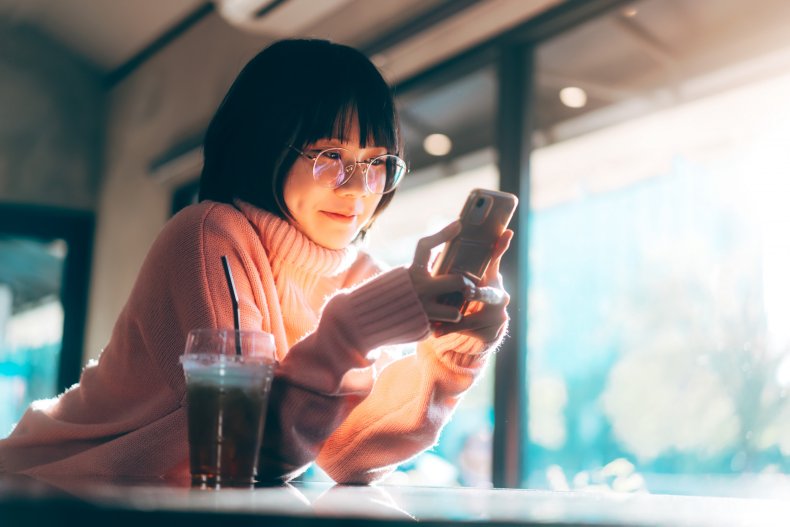 According to CNET, "nearly every photo" taken on an iPhone contains a "batch of hidden information stored within" called "metadata."
"This metadata...contains descriptive information that makes each image unique. That includes the creation date, camera information and settings and your location," CNET explained. "This information allows apps to quickly identify photos and organize them. On your iPhone, it's why you can do something like arranging your photos by date taken, or why iOS can create those personalized memories videos of you on vacation."
While this information can be extremely "useful," @purepower34 revealed it can also be very dangerous in the wrong hands.
"If you're online dating and you send photos to a stranger, you just sent them where you were. So if you're standing on your porch when you took the photo, that could be an issue," he said.
"A screenshot doesn't have that information," he continued. "Take a screenshot of the photo, send the screenshot."
TikTok Takes
Many of @purepower34's commenters thanked him for the tip, stating they had "no idea" their photos contained information on their whereabouts.
"Ugh this is so important. Boosting. Had no idea," wrote NachoMama.
"You have no idea how many lives this could save...thank you," said Vanessa Stearns.
"Out here saving lives!!!" exclaimed GotButterflies.
"Saving lives one post at a time! Love this human!!!" commented Apple 8675309.
Liam added, "As a security consultant I love that you shared this info for people's safety, as a private investigator not so much. Keep up the great work!"
Newsweek has reached out to @purepower34 for comment.
Other TikTokers to go viral for sharing safety tips include a mom who shared a "clever" hack for keeping kids safer outside the home, a "handy ma'am" who shared a trick for renters worried that someone may use a master key to enter their homes without warning, and a woman who explained how to avoid protesters when entering a Planned Parenthood location.