Former Disney Employee's 'Revenge' on Demanding Guest Delights Internet
A former Disney cast member went viral for sharing the story of the time they got "revenge" on a demanding park guest.
Posting to TikTok on Sunday under the username Macy (@marissadeanne), the former park employee explained that the guest asked her to create a "magic moment." The post has amassed more than 2 million views and thousands of comments from amused viewers who supported the former cast member's "petty revenge."
According to WDW Info, magic moments are a "spur of the moment act of kindness between cast members and the guests." Magic moments can be anything from offering a child a Mickey sticker or giving a "No Strings Attached" pass to a guest who's dropped their ice cream to allowing a family to skip a long line for an attraction.
While the idea of these magic moments may sound nice, the site warns that guests should not "expect" these acts of kindness nor should they ask for them. Unfortunately, it appears the guest in Macy's story may not have received this advice before entering the parks.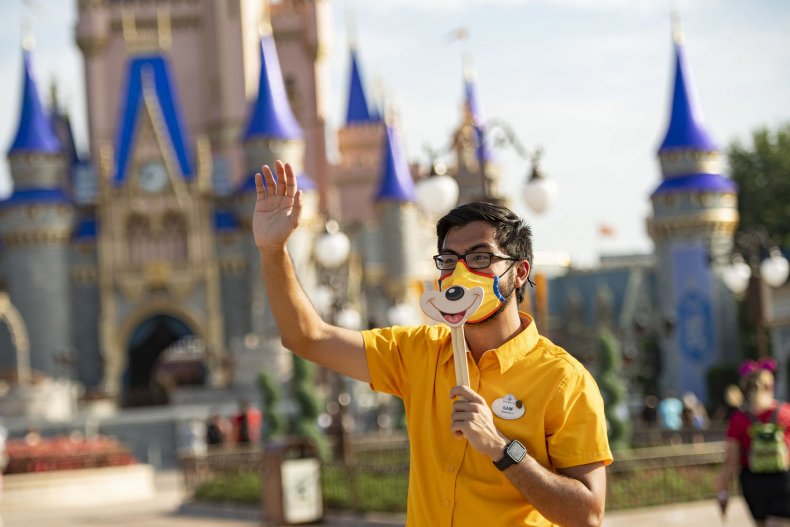 No Strings Attached
In her video, Macy said the guest brazenly asked her to fill out a No Strings Attached pass, which can be used as a fast pass or as a voucher to obtain free food or merchandise.
"I was very taken aback by this," Macy said. "I told him I'm not writing him a No Strings and he was very confused as to why I just wouldn't write him one.'"
Macy went about her work and, twenty minutes later, she met the "nicest" family from South Africa.
"[It was] their first time in the States," Macy explained. "I loved them [and] had such a good conversation with them."
After a while, the family got into Macy's line to purchase some merchandise, as did the guest from before, who asked for the No Strings pass.
"So I asked the family if they wanted a fast pass to Test Track and the [other guest] was so mad, but they didn't ask and he did, so don't ask," Macy concluded.
In her post's caption, she added: "I promise cast members want to make magic moments but they will NOT do it if you ask."
TikToker Takeaways
Commenters said they loved the story and agreed that asking for a magic moment is "tacky."
"I love this!" Sara exclaimed. "Don't ask, be nice."
"Literally cannot understand why people would do this—it's not magic if you're asking for it," wrote No Thankyou.
"If you are there having a good time the magic will find you! Asking is so tacky," commented Nicole Dreibelbeis.
Benjamin added: "I love petty revenge."
Newsweek has reached out to Macy for comment.
Macy isn't the first former Disney cast member to go viral on TikTok.
Others include a man who detailed how he once turned a "rocky" guest interaction into a wholesome moment, a woman who claimed character actors are only allowed to speak English, and a former face character who said she once made a guest cry.