Former Reagan Speechwriter Equates Fox to Soviet Union Propaganda Tool
Mona Charen, who worked as a speechwriter for former first lady Nancy Reagan, said that Fox News is being used as a propaganda tool by the right in a similar way that the Communist Party of the former Soviet Union used Pravda, a Russian newspaper, to promote its agenda.
Her remarks come in reference to the $1.6 billion defamation lawsuit filed by Dominion Voting Systems against Fox News and Fox Corporation. In an op-ed published on Thursday in The Bulwark, Charen argued that the suit shows a "full corruption of Fox News."
Plaintiffs in the lawsuit claimed that the network supported former President Donald Trump's voter fraud claims while allegedly knowing the claims were untrue. Text messages released as part of the lawsuit revealed that some Fox News hosts and executives were casting doubts about election fraud claims while the network continued to embrace them. A jury trial has been scheduled for April, according to Reuters.
Meanwhile, a court filing on Monday revealed that Fox Corporate Chairman Rupert Murdoch said during a recent deposition that specific hosts at Fox News supported the "false notion" that the 2020 presidential election was "stolen" from Trump, including Lou Dobbs, Maria Bartiromo, Jeanine Pirro and Sean Hannity.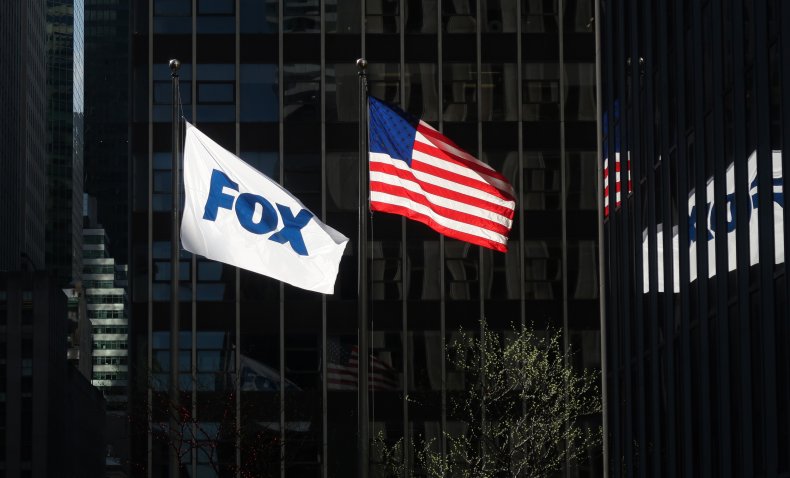 Charen on Thursday criticized the network in the wake of the lawsuit, arguing that Fox didn't maintain balanced and fair reporting.
"The revelations in the Dominion Voting Systems legal filings demonstrate the full corruption of Fox News," she wrote. "The channel that debuted with the tagline 'fair and balanced' has become completely untethered to any standard of integrity. Its own bias bears no comparison to that of the 'mainstream media.'"
Charen, who served as the associate director of the Office of Public Liaison for the Reagan administration, continued: "CNN, ABC, and USA Today have their flaws, but at least remain within the bounds of reality. Fox is not a news channel—it is the right's Pravda. Among the frank acknowledgments of what the channel had become were rebukes to reporters who attempted to tell the simple truth."
A Fox News media spokesperson told Newsweek on Thursday that Dominion's motion is centered around baseless facts and an "unsupported" view of the defamation law, and that the core of the case is about freedom of the press and freedom of speech.
"Dominion's lawsuit has always been more about what will generate headlines than what can withstand legal and factual scrutiny, as illustrated by them now being forced to slash their fanciful damages demand by more than half a billion dollars after their own expert debunked its implausible claims," the spokesperson said.
"Their summary judgment motion took an extreme, unsupported view of defamation law that would prevent journalists from basic reporting and their efforts to publicly smear FOX for covering and commenting on allegations by a sitting President of the United States should be recognized for what it is: a blatant violation of the First Amendment."
The spokesperson also said that Dominion "mischaracterized the record, cherry-picked quotes stripped of key context, and spilled considerable ink on facts that are irrelevant under black-letter principles of defamation law."
In her op-ed on Thursday, Charen claimed there were efforts to protect the Fox News brand and that those who were part of those efforts did so by "lying" and they were "rewarded" for it.
"Dominion's thorough airing of internal communications reveals executives who were total cynics, ready to serve the rubes whatever was required to maintain their market share," she added.
Though Charen and some legal experts, including attorney Lee Levine, believe that the Dominion case is powerful, it might not damage the network's reputation and popularity among its viewers, according to Poynter social media writer Tom Jones.
"My theory is that those who regularly watch Fox News aren't going to be impacted by this one way or the other," Jones wrote in a Poynter op-ed on Thursday. "Fox viewers might not even be aware of what's going on because Fox News has refused to cover the story.
"For many, if they aren't getting their news from Fox News, they aren't getting any news."