Former Russian Commander Lays Out Kremlin Generals' Repeated 'Mistakes'
Former Russian commander Igor Girkin believes his country's dubious military strategies are a result of poor leadership from the Kremlin's top officials.
Girkin, known also by the alias Igor Strelkov, voiced his feelings Friday on Telegram in the aftermath of what he has considered as widely known "defeat" in the eastern Ukrainian city of Vuhledar. He has been an outspoken critic of Russian officials for much of the war.
The British Ministry of Defense (MOD), in its daily intelligence update on Friday, wrote that Russian troops' advances around the western edge of the town was part of a relaunched offensive that began in late January. But committing "inexperienced units" is to blame for poor results.
"Russian troops likely fled and abandoned at least 30 mostly intact armored vehicles in a single incident after a failed assault," the update reads.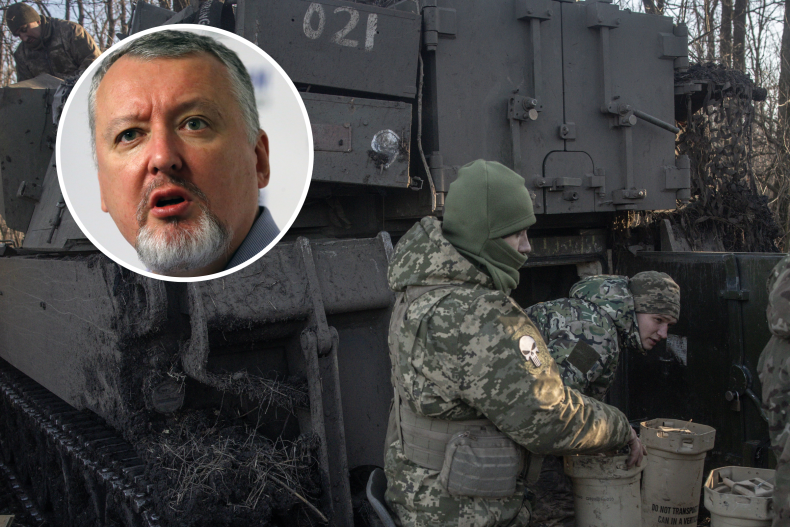 Girkin called it the end of the Russian offensive in the entire Donetsk front, part of a larger series of military ineptitude.
"It seems that all the events of the past year passed by our generals," Girkin wrote. "However, since some of them are [at least from the moment they entered military schools] complete cretins, all the mistakes that were made before were exemplarily repeated."
He said tank and motorized columns that advanced on narrow roads along rare forest plantations on flat terrain, for the avoidance of minefields, ended in defeat due to not being aided by air forces and electronic warfare.
Other Russian equipment was destroyed by anti-tank guided missiles "fired extremely accurately" by Ukrainian forces stationed in high-rise buildings in Ugledar.
"All these losses turned out to be 'one-sided,'" Girkin said. "The [Ukrainians] shot the attackers 'like in a shooting range'; our fighters could not inflict counter losses on them. The enemy again without much difficulty held his positions in the fortified area, which had already been repeatedly attempted to take in the spring and summer of last year."
Newsweek could not verify the MOD's claims, though Reuters reported that Russian military bloggers on Telegram like Moscow Calling and Grey Zone—the latter of which is partially associated with the mercenary Wagner Group—have referred to Vuhledar as a "disaster...unfolding again and again."
On Friday, the Grey Zone posted video on Telegram purportedly showing Russian tanks running over their own troops in Vuhledar. It included further criticism of Russian command.
"In Vuhledar, a complete [expletive] is happening, and it is happening over and over again, often in commanding of the same units that were trumpeting about problems previously, but the problems are not ending," the channel said in a post accompanying the videos.
"Yes, of course, we also inflict damage on the enemy, but the enemy's footage demonstrates another crisis in command and control of troops at the headquarters level."
Newsweek reached out to the Russian Defense Ministry for comment.