Former Subway Spokesman Jared Fogle Sentenced to 15 Years in Prison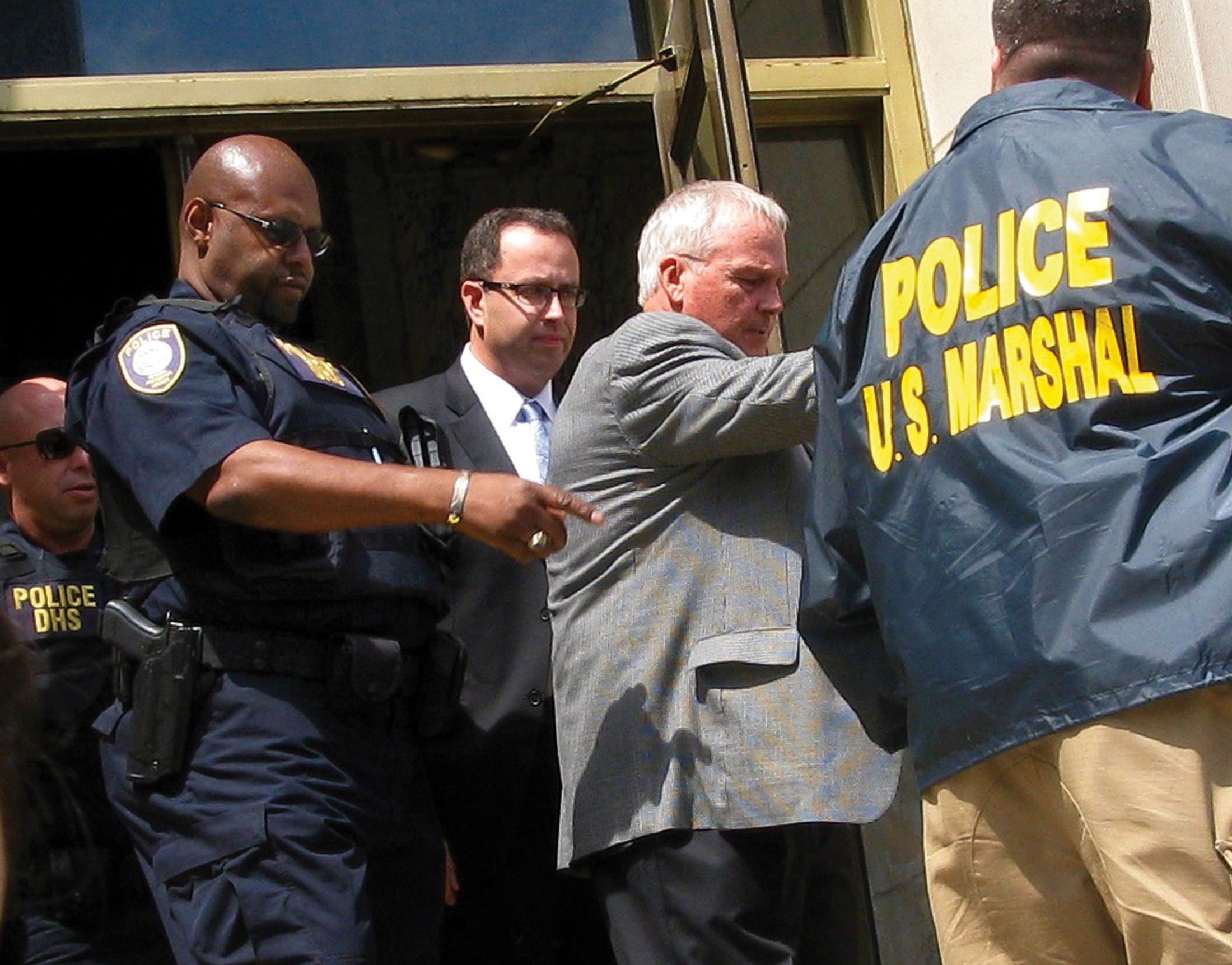 Updated | Jared Fogle, who rose to national prominence as a company pitchman after dropping hundreds of pounds on a diet of Subway sandwiches, was sentenced on Thursday to 15 years and eight months in prison for possession and distribution of child pornography and paid sex with minors.
Fogle struck a deal with prosecutors in August under which he would plead guilty in exchange for a sentence of between five and 12-and-a-half years. He has paid $100,000 in restitution to each of the 14 victims, totaling $1.4 million.
Under the agreement, he pleaded guilty Thursday in a federal Indianapolis courtroom and was sentenced to prison by a U.S. district judge.
Fogle's lawyers had John Bradford, a forensic psychiatrist from the University of Ottawa, testify that he had compulsive eating disorder, which was solved by his Subway weight loss. But once he lost the pounds, he developed compulsive hypersexuality disorder, the expert said, according to the Indy Star.
Fogle experienced his massive weight loss while attending Indiana University. His college newspaper covered his success, and the story was later picked up by Men's Health. He was hired by Subway as a spokesman in 2000. He has since been dropped from this role.
The FBI investigated Fogle with the help of his friend, Rochelle Herman, who provided investigators with recorded calls with Fogle. Herman detailed one instance at a 2007 school event in which Fogle told her he thought middle-school girls were "so hot," she said in an interview with CNN earlier this year.
"He talked about sex with underage children," she said. "It was just something he really, really enjoyed."
Herman recorded communications with Fogle for years, offering authorities ample evidence in the case.
In July, Russell Taylor, the former director of Fogle's Jared Foundation, a charity working to raise awareness about childhood obesity, was arrested and Fogle's home in Zionsville, Indiana, was raided. Fogle was soon thereafter arrested and charged. Taylor has also agreed to plead guilty to charges of child pornography and reportedly faces up to 35 years in prison.
After he serves his time, Fogle will be required to register as a sex offender and remain under government supervision.
This story has been updated to include Fogle's sentence.