Former Trump Lawyer Says Republicans 'Spinning a Fairytale' About 2020 Election
A retired attorney who previously represented former President Donald Trump in a 2016 election lawsuit said that the ongoing efforts from Trump loyalists to question the integrity of the 2020 election and overturn the results are "a fairy tale."
Trump and many of his supporters continue to baselessly claim that the 2020 election was "rigged" or "stolen" by President Joe Biden and the Democrats. These claims have been thoroughly debunked, with dozens of their election challenge lawsuits failing in state and federal courts. Audits and recounts in key battleground states have also reaffirmed Biden's victory.
"It's just spinning a fairy tale out of an event that is over with and done with," John Pirich, the retired attorney, told Michigan news site MLive for an article published on Saturday. Pirich represented Trump after the 2016 presidential election when Green Party presidential candidate Jill Stein called for a recount in Michigan.
The retired attorney said that audits, like the one being carried out by Arizona Republicans, are "nothing more than a publicity stunt." Trump and his allies have demanded similar "audits" in Pennsylvania, Georgia and other battleground states—despite the states already carrying out official audits and no credible evidence of widespread fraud.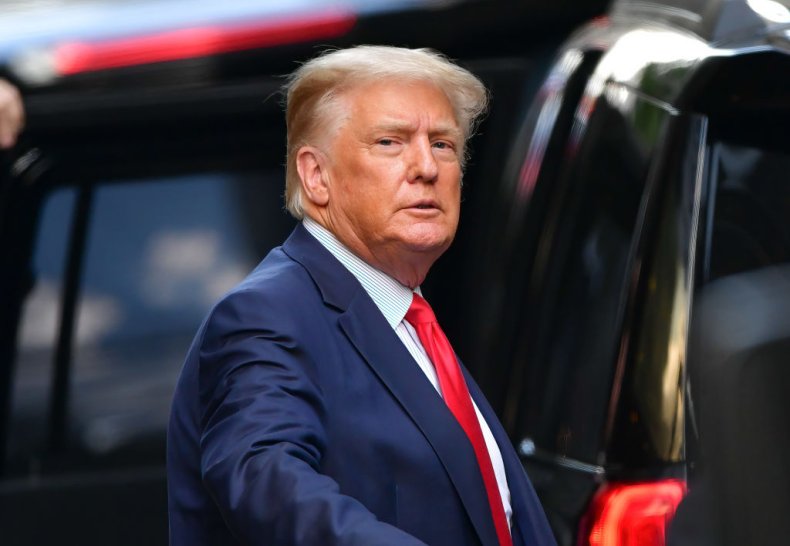 "The people who are doing them don't have the qualifications, the expertise, the background or the experience," Pirich said. "They're looking to slant things. The reality is, the election is over."
Newsweek reached out to Trump's press office for comment, but did not immediately receive a response.
Nearly all of the election lawsuits filed by Trump and his allies have been unsuccessful in state and federal courts. Even judges appointed by Trump and other Republicans have dismissed or rejected the often bizarre allegations. Furthermore, audits and recounts in key swing states, including in places where the election was overseen by pro-Trump Republicans, have reaffirmed that Trump lost.
Former U.S. Attorney General William Barr, who was widely viewed as one of Trump's most loyal Cabinet officials, said in December that there was "no evidence" of widespread voter fraud that would change the outcome of the 2020 election. Furthermore, the Cybersecurity and Infrastructure Security Agency at the Department of Homeland Security said that the 2020 election was the "most secure in American history." The agency, which was led by a Trump appointee at the time, asserted that there was "no evidence that any voting system deleted or lost votes, changed votes, or was in any way compromised."
But Trump and his allies continue to call for audits and investigations into what they claim to be widespread fraud. Some prominent Trump supporters—such as attorney Sidney Powell and MyPillow CEO Mike Lindell—have falsely claimed that Trump can simply be "reinstated" as president. Lindell has predicted this could happen in August, as he claims that he has "evidence" of China hacking the 2020 election.
Although the allegations of widespread fraud are completely false and no evidence has emerged to substantiate them, polling shows that a significant majority of Republicans appear to believe the claims. Survey results from Quinnipiac released last month showed that two-thirds (66 percent) of Republicans do not believe Biden legitimately won the election. A separate May poll by Reuters and Ipsos showed that 53 percent of GOP voters believe Trump is still the rightful commander in chief.