MyPillow CEO Mike Lindell claimed in a new video that he is "100 percent" confident that China rigged the 2020 election and that the results will be overturned by a unanimous ruling of the Supreme Court.
Like former President Donald Trump, Lindell continues to promote baseless conspiracy theories about the 2020 election. In Lindell's latest video published Thursday to his new social media platform Frank, Lindell claimed he was interviewing a cybersecurity expert—but the individual's face was hidden and their identity was not revealed. The video was entitled "Absolutely 9-0," as Lindell claimed in the video that the election will be overturned in a unanimous Supreme Court decision.
"On Jan. 9th, I received evidence of a cyberattack orchestrated by China on the 2020 election," Lindell claimed. "I took that one piece of evidence and I just went all in. This was something different, nobody had seen. This was something that came through the machines—the Dominion machines, the Smartmatic machines. This was a cyberattack."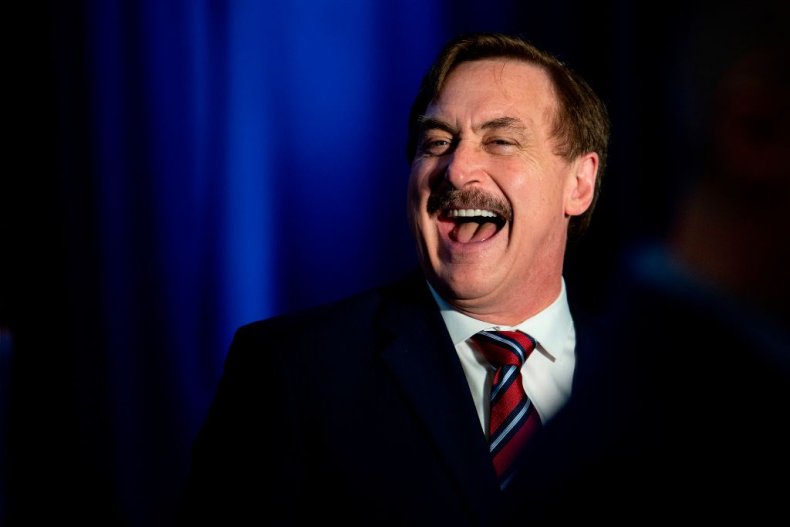 The pro-Trump businessman went on to admit that he "didn't know anything about cyberattacks," but said he "had to learn real fast." Lindell said he hired "experts" to help him "validate" the supposed evidence.
"What I'm going to show you tonight, you're all gonna know now why I've been 100 percent sure that when this gets before the Supreme Court it's gonna be 9-0," Lindell said in the video. "9-0 to pul this election down and that this was 100 percent an attack by China on our country through these machines." Lindell went on to interview his anonymous guest, who he described as "one of my cybersecurity experts" with "over 20 years of experience" working for private companies and with government law enforcement.
Lindell's claims about a cyberattack and China's involvement have not been supported in any way. Multiple audits and recounts—including hand recounts—have been carried out in key battleground states, and no irregularities have been detected. In some areas, these audits and recounts were carried out by pro-Trump Republicans.
Furthermore, the Cybersecurity and Infrastructure Security Agency at the Department of Homeland Security has debunked the possibility of voting machines being hacked. "The Nov. 3rd election was the most secure in American history," the federal agency, which was led by a Trump appointee at the time, said in a statement after Joe Biden was projected as the winner.
"There is no evidence that any voting system deleted or lost votes, changed votes, or was in any way compromised," the agency said.
Dozens of election challenge lawsuits brought by Trump and his allies have failed in state and federal courts. Even judges appointed by Trump and other Republicans have rejected the often bizarre allegations. Furthermore, former Attorney General William Barr, who was widely viewed as one of Trump's most loyal Cabinet members, said in December that there was "no evidence" of fraud that would change Biden's victory.
Meanwhile, Lindell is facing a $1.3 billion defamation lawsuit from Dominion Voting Systems for his false claims about the company's alleged involvement with rigging the 2020 election. The businessman has also claimed that he believes Trump will be "reinstated" as president by August—which Trump reportedly has said he believes as well.
Newsweek reached out to Trump's office for comment on Lindell's video and claims but did not immediately receive a response.