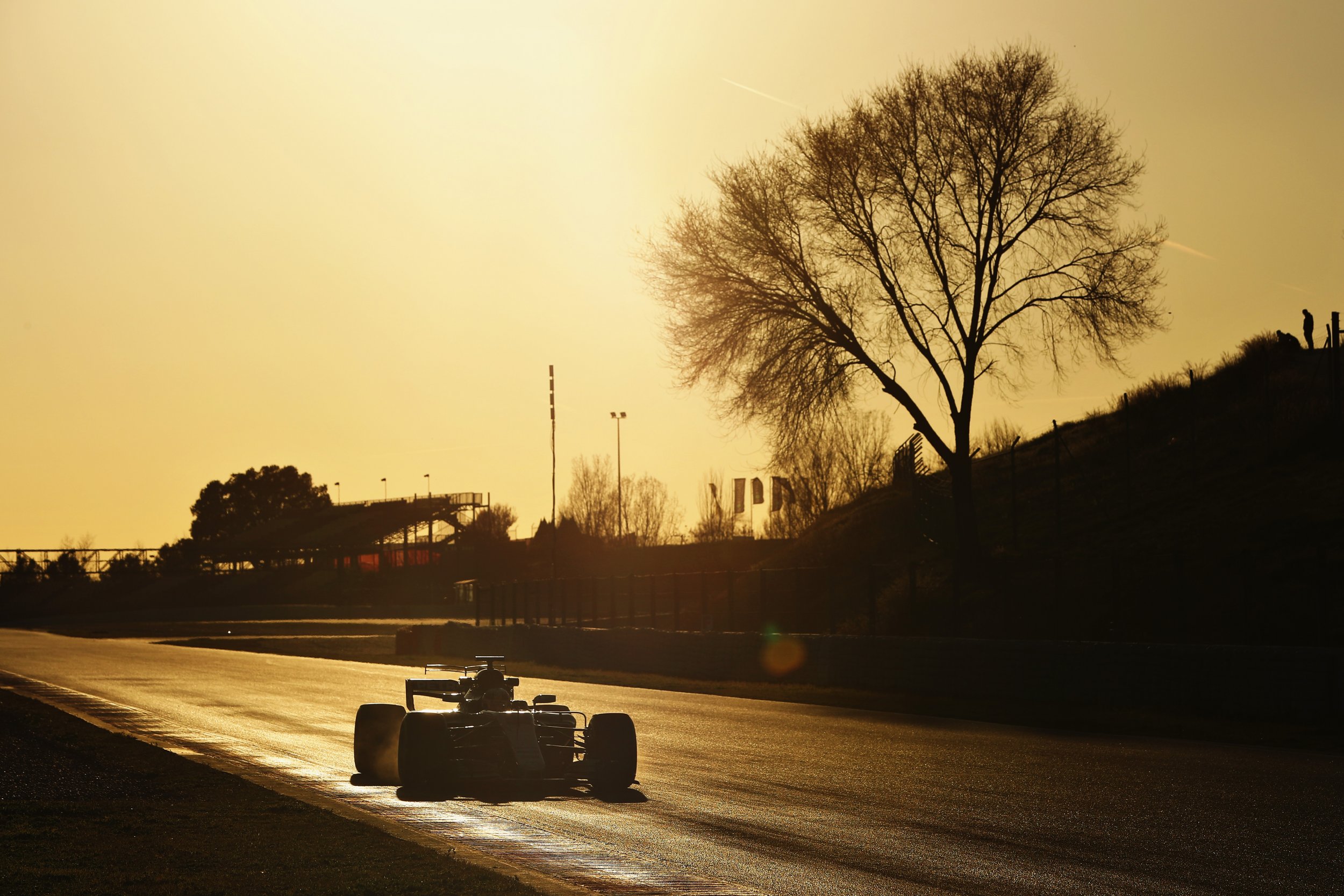 As the gravel settles around the Circuit de Catalunya following Formula One's first testing session of the 2017 season, it becomes possible to make some tentative conclusions.
Lewis Hamilton and Mercedes look powerful as ever, while Red Bull will look to improve on its conservative showing in the second phase next week.
Here, Newsweek breaks down the first four days from Barcelona.
Winners
Mercedes set the fastest lap of all on the third day at Circuit de Catalunya, with Valtteri Bottas clocking 1:19.705 on ultrasoft tires. That should give the Finn confidence as he looks to prove he can rival teammate Lewis Hamilton.
Not far behind the German team was Ferrari, which topped the timesheets on two of the four days. Kimi Raikkonen, quickest on days two and four, said the first pre-season test had been more "smoother going" than a year ago, speaking of a "good feeling" about F1's new regulations designed to increase downforce and with it cornering speed.
The rear wing of Renault's RS17 may require a redesign before the Australian Grand Prix in Melbourne March 26, with the FIA reportedly investigating a possible breach of Article 3.9.6 of its rulebook. But this was still a solid week for the twice World Champion constructor, as Englishman Jolyon Palmer set the fourth-fastest time on day three.
In the middle
Red Bull had a scare on the first day, when Daniel Ricciardo had to stop his RB13 mid-lap with with a problem identified as a sensor error. Ricciardo was third-fastest on day three, while Max Verstappen went second-fastest on day four behind Raikkonen. The Dutch teenager said Red Bull was seeking consistency over blazing lap times.
Losers
Technical Director Eric Bouiller attempted to salvage a bad week for the Surrey-based McLaren team by claiming the orange-clad MCL32 was "pretty good actually."
The new Honda engine, though, caused problems as drivers Fernando Alonso and Stoffel Vandoorne had to make frequent stops. By the end of day two, McLaren had completed just 69 laps—in contrast Mercedes surged to over 300. McLaren may be better next week when testing in Barcelona resumes, but for now it appears another tough season awaits.
Williams was forced to sit out the entirety of the final day of testing when rookie Lance Stroll crashed into the barriers on Turn 5 Wednesday. That meant Stroll's teammate Felipe Massa missed the chance of Thursday's wet-weather testing. Stroll had already crashed Tuesday, forcing Williams to bring a premature end to its session as it flew out a replacement front wing from England.
Uncommon Knowledge
Newsweek is committed to challenging conventional wisdom and finding connections in the search for common ground.
Newsweek is committed to challenging conventional wisdom and finding connections in the search for common ground.
About the writer
Sportswriter at Newsweek.