Is 'Breaking Bad' Coming to Fortnite?
Since its launch in 2017, Fortnite has seen an explosive number of crossovers. Characters from iconic pop culture like Batman, Nathan Drake from Uncharted, and countless others have made an appearance in the free-to-play battle royale. Now, as we head into October and fans of Fortnite prepare for the game's Halloween event, many are curious about whether or not the popular online game could see a crossover with one of television's biggest series, Breaking Bad.
Rumors about a crossover between Vince Gilligan's iconic television series and the popular game first popped up back in August, when leaker HYPEX shared a tweet covering characters that were mentioned in a recent Fortnite collaboration survey. Among the names listed on the survey, the likes of the Teenage Mutant Ninja Turtles, characters from Dead By Daylight and Pirates of the Caribbean, and Breaking Bad's Gustavo Fring were noted.
Since that tweet appeared in August, and with Fortnite's newest season and quests currently kicking off, many have been looking for news on a possible Breaking Bad crossover within the battle royale universe. After all, Fortnite is no stranger to unique collaborations, just finishing up a crossover event not that long ago that brought characters from popular anime Dragon Ball Z into the mix.
This wouldn't even be one of the first times that characters from more adult-oriented shows or movies had made the cut, either. Previous crossover events have included characters like Deadpool, who was most recently brought to life by actor Ryan Reynolds in two movies sporting the same moniker.
At the moment, though, Epic Games has yet to post any additional information about any sort of Breaking Bad crossover within the battle royale title. That, of course, doesn't mean that one isn't set to come—it just means you should be cautiously optimistic.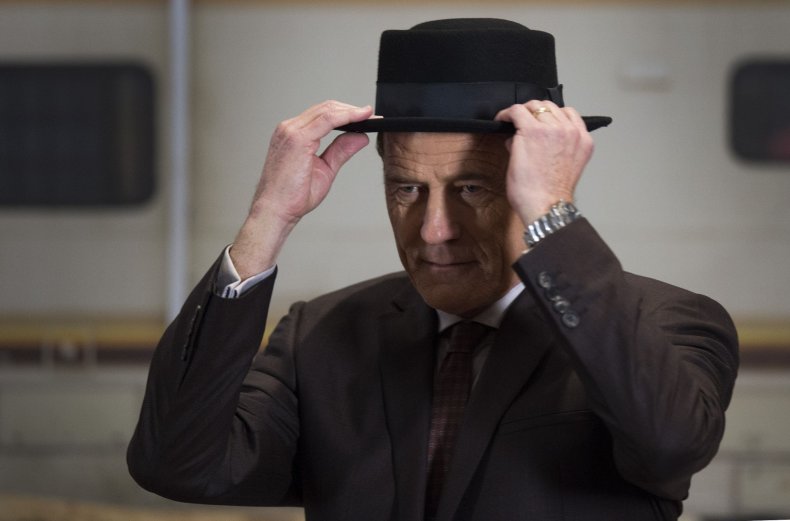 Epic has used these surveys in the past to help determine which crossovers fans are more open to. But, the characters, names, shows, or games included on the list do not guarantee that a crossover will happen.
Like most collaborations in video games or movies, bringing iconic characters like that to another medium or series requires a lot of legal work. While Epic is probably more than willing to pay what it has to in order to get the crossovers that will keep fans playing the game, it isn't necessarily going to always be a deal that the company can close.
For now, that's all we know about a Breaking Bad crossover with Fortnite. Is it possible? Absolutely. Has it been announced? No, not at all. But Newsweek will keep you informed of any changes to the possibility of this crossover in the future.