'Fortnite' Mobile: How to Add Friends & Send Invite Codes to the Beta
Fortnite mobile is taking the world by storm, and a multiplayer game like this is always best experienced with friends. In this short guide, we'll show you how to add friends on other platforms and how to invite them to the mobile test.
HOW TO ADD FRIENDS IN 'FORTNITE' MOBILE
In this case when we say "adding friends," we mean adding people from iOS or other platforms to your existing friends list. In order to enjoy cross-platform play between PC and mobile, for example, you must be friends with the other players and form a party.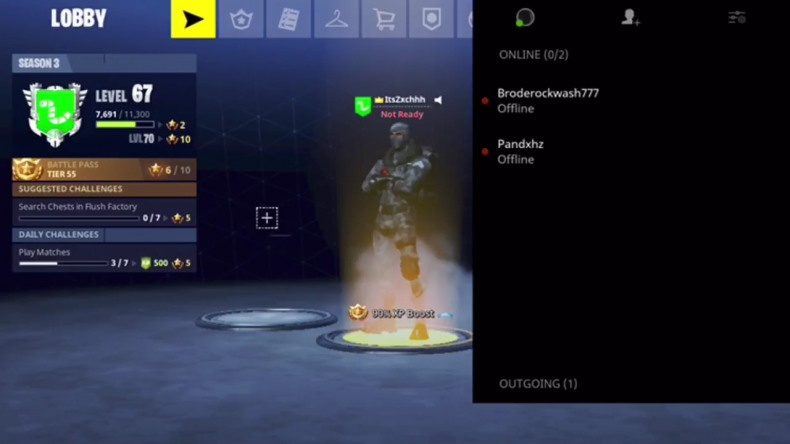 Here's how you do it:
Once you load into the lobby area, tap the human silhouette button in the top right corner of the screen.
From there, tap the silhouette icon with the "+" sign next to it.
Type the Epic username or email address of your friend in the box below and hit OK.
Assuming a result returns, tap it and the friend will be added.
To invite that friend to a party for squads, open the friends list like you did in step one and tap the desired name. Select the menu option for "Invite to Party." If they're not in a match already and able to accept, your friend will join you when matchmaking has finished.
HOW TO INVITE FRIENDS TO THE 'FORTNITE' MOBILE TEST
Once you've joined the Fortnite mobile test, you'll also receive a few codes to invite other players to join.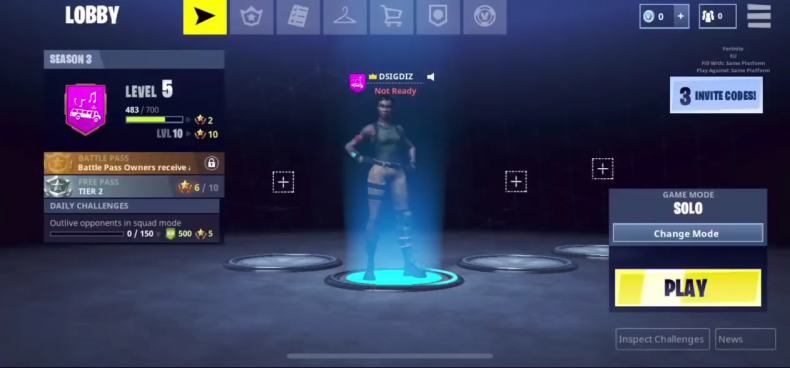 Here's how you send them out.
If you have codes available, you'll see the button for "Invite Codes" below the friends list button.
Tap it and tap the square share button next to each of the codes. Just like you would in a web browser or social media app, select the platform you'd like to share the link to. Links can be sent in pretty much any fashion across social media, email or private messages.
Once your friend gets their code, they can follow the steps in our code redemption guide.
The Fortnite mobile Invite Code feature is still rolling out, so the option may not be immediately available to all users.
Fortnite is in early access across PS4, Xbox One, PC and iOS. For more on the mobile version specifically, read our crash resolution and voice chat guides.
What are your thoughts on Fortnite mobile so far? Were you able to add and invite your friends to join a match? Tell us in the comments section!
'Fortnite' Mobile: How to Add Friends & Send Invite Codes to the Beta | Gaming