Where to Find IO Guards in 'Fortnite' Season 8
A number of quests in Fortnite Season 8 require you to track down IO guards on the island.
There are a variety of reasons you could be looking for these secret operatives. Sometimes you are tasked with defeating an entire squadron of them, while on occasions you just need to use a dance emote in their vicinity.
Regardless of why you are searching for IO guards, you might notice that their ranks have been thinned out a little since the Operation: Sky Fire event. They can now only be stationed in a handful of locations around the map (they were conversely quite prolific in Season 7), making it quite difficult to track them down, especially if other players beat you to it.
To help you find IO guards in Fortnite Season 8, Newsweek has prepared the following guide.
Where to Find IO Guards
Your best bet for finding IO guards is to visit one of their outposts or convoys on the island.
Those who are working through Charlotte's "Heist" questline will have a bit of an advantage here, as the third mission in her character punchcard actually marks these locations on the map for you. If you have already passed this point, or have yet to meet Charlotte, then the below image shows you all five locations.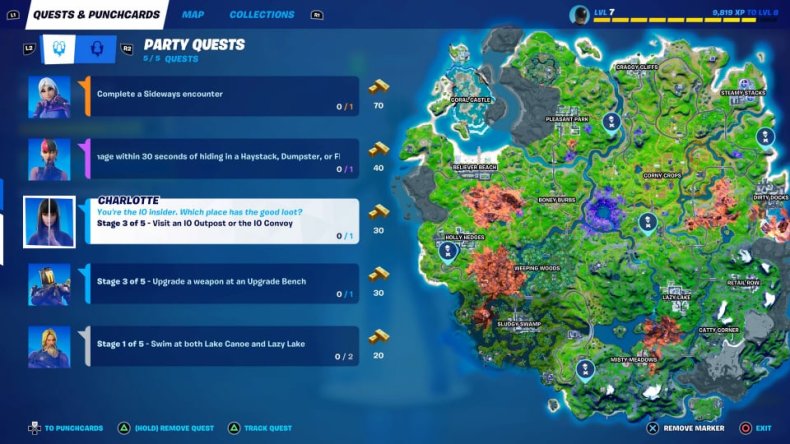 There is a base near Pleasant Park, one at the midpoint between Steamy Stacks and Dirty Docks, another to the east of the Aftermath point of interest (POI), one in the southern mountain range and a final one on the outskirts of Holly Hedges.
In our experience, not all of these outposts were staffed by IO guards. In fact, we only managed to find them in the Holly Hedges location and the one near Pleasant Park, but that does not necessarily mean that they cannot appear elsewhere.
Just in case, here is a more detailed breakdown of where to find each of the IO Outposts in Fortnite Season 8.
IO Outpost Location #1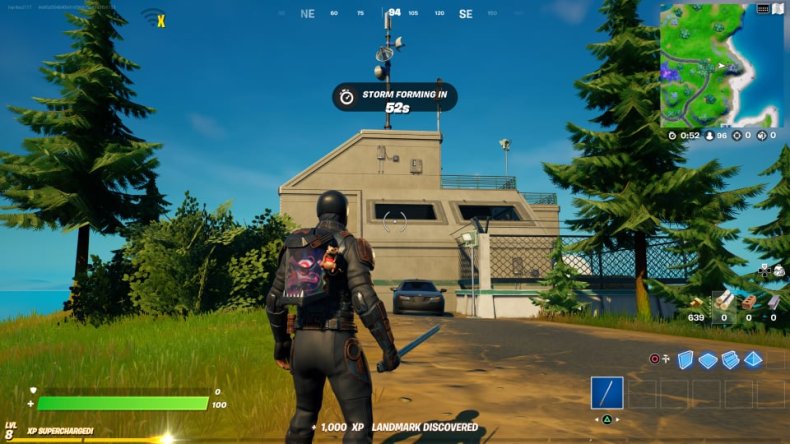 Halfway between Dirty Docks and Steamy Stacks, there is an IO outpost overlooking the coast. We didn't find any guards stationed here but there is evidence of their presence.
IO Outpost Location #2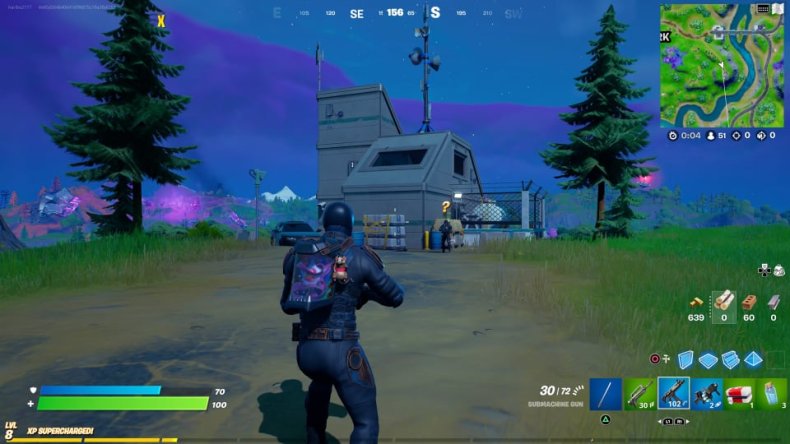 Just to the east of Pleasant Park, there is a small outpost. We did find two IO guards patrolling this particular area.
IO Outpost Location #3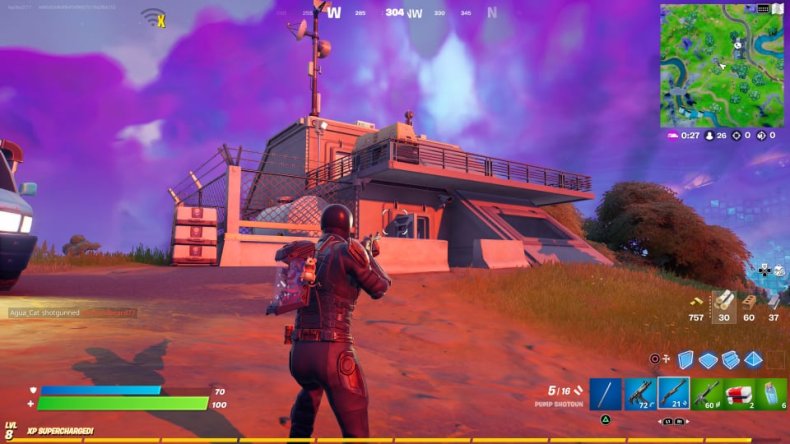 To the east of the Aftermath POI (the big purple blotch in the centre of the map), there is an IO outpost. It can be found near the s-shaped bend in the road. We didn't find any IO guards here.
IO Outpost Location #4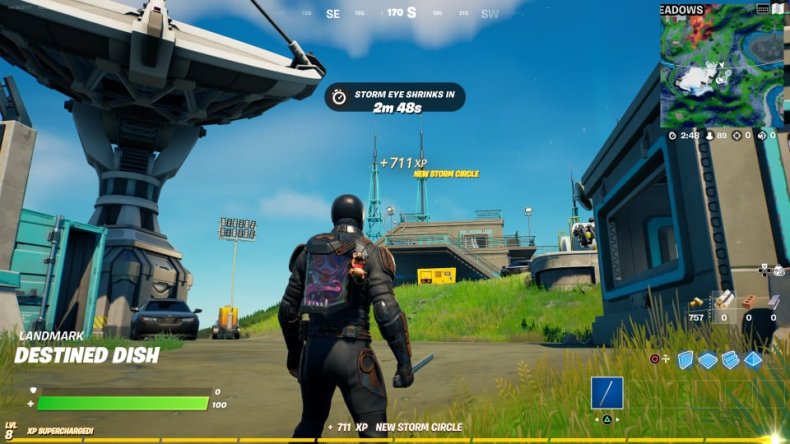 There is an IO base in the mountain range to the south of Misty Meadows. Look for the "Destined Dish" landmark and you should find it. We did not see any guards here either, but that does not mean they are never patrolling the area.
IO Outpost Location #5
Finally, the last location is guaranteed to have at least two IO guards present. We revisited the area in several different matches and each time there were a pair of soldiers wandering the grounds.
To find this outpost, head directly south of Holly Hedges.
For more help with Fortnite Season 8, check out Newsweek's guides explaining how to use shadow stones and how to complete "Sideways Encounters."