'Fortnite' Week 13 Legendary Quest Walkthrough: How to Open Mission Kit
One of Fortnite's legendary quests this week comes with rather vague directions, asking you to open a "mission kit" and to then place a jammer outside an IO base.
To help you puzzle this out, Newsweek has prepared the following guide.
Fortnite's legendary questlines are a series of weekly missions that reset every seven days. They are distinguished by their orange color coding in the mission list and will give you a substantial XP reward upon their completion.
The week 13 questline, titled "Setting Out the Bait", has you working for Marigold by laying a convoluted trap for the Kymera invaders. The initial part of her scheme requires you to place a signal jammer outside of one of the IO bases, which sounds simple enough on paper, but you have to acquire one of those devices in the first place.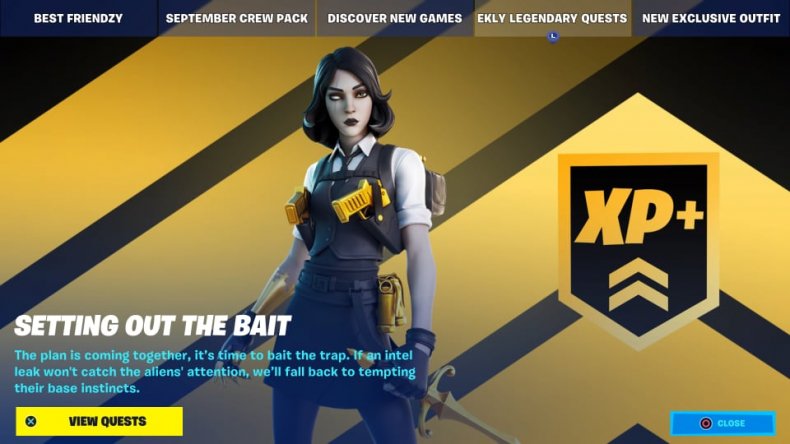 How to Open a Mission Kit in Fortnite
The issue here is that the game does not tell you where to get a signal jammer from. Instead, it only gives you the confusing instruction to "open mission kit".
Without a definite or indefinite article here, it's hard to know if there is only one of these kits, if it is something that is already in your possession, or if there are multiple jammers scattered all over the island. Looking at your map does not give you much help either, as it only indicates where the IO bases are.
To clarify, the mission kit is something that you must find in a battle royale match. There are several of them but one of the easiest to locate is conveniently situated near the IO base at Corny Complex.
If you head northwest from the farm, there is a small hill overlooking the fields. Nestled behind a tree is a container that looks a bit like a loot crate, but it is actually one of Marigold's mission kits. When you open it, the jammer device will automatically be added to your inventory and will not take up any space.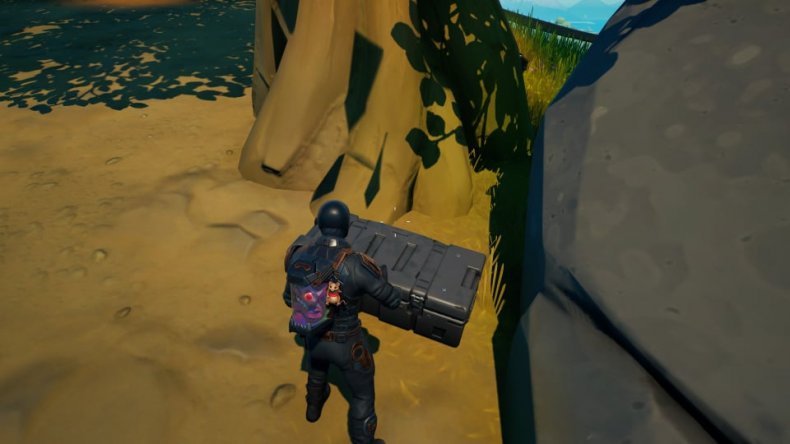 Where to Place the Jammer in Fortnite
The next step in the quest is planting the jammer outside of an IO base and you must do this in the same match without dying.
Luckily enough, you will already be in close proximity to one of these locations at Corny Complex. Head down the hill towards the farm and search for a blue outline that resembles a signal jammer (there is one near the corn silo).
This is a visual indication that tells you where to place the device down. Head over to it and hold down the interact button to deploy the jammer and finish the first mission in the "Setting Out the Bait" questline.
In other Fortnite Season 7 news, a new event has just launched which allows you to unlock cosmetics simply by playing alongside your friends.