Four Californians Found Guilty for Defrauding PPP Program With Stolen Identities
A federal jury found four California residents guilty of submitting fraudulent loan applications to obtain millions of dollars from coronavirus relief funds to buy items including luxury homes, gold, diamonds, motorcycles and designer clothing.
The U.S. Department of Justice said in a statement Tuesday that the individuals were convicted on June 25 of using fake identities to scheme over $18 million from the Paycheck Protection Program (PPP) and Economic Injury Disaster Loan (EIDL).
Three of the guilty residents were from Encino, California: Richard Ayvazyan, 42, his wife Marietta Terabelian, 37, and his brother, Artur Ayvazyan, 41.
Each was found guilty of one count of conspiracy to commit bank fraud and wire fraud, 11 counts of wire fraud, eight counts of bank fraud, and one count of conspiracy to commit money laundering, according to the Department of Justice.
Additionally, 41-year-old Vahe Dadyan of Glendale, California was found guilty of one count of conspiracy to commit bank fraud and wire fraud, six counts of wire fraud, three counts of bank fraud, one count of conspiracy to commit money laundering, and one count of money laundering.
Each of the individuals used fake, stolen or fabricated identities, including the made-up identities of "Iuliia Zhadko" and "Viktoria Kauichko," to submit the loan applications.
To corroborate the fake identities, the individuals then submitted false documents to lenders and the Small Business Administration (SBA), including fake tax documents and payroll records.
"The defendants then used the fraudulently obtained funds as down payments on luxury homes in Tarzana, Glendale, and Palm Desert. They also used the funds to buy gold coins, diamonds, jewelry, luxury watches, fine imported furnishings, designer handbags, clothing, and a Harley-Davidson motorcycle," the Department of Justice said in a press release.
Sentencing for each of the individuals is scheduled to take place on September 13, with the highest possible prison sentence being 52 years.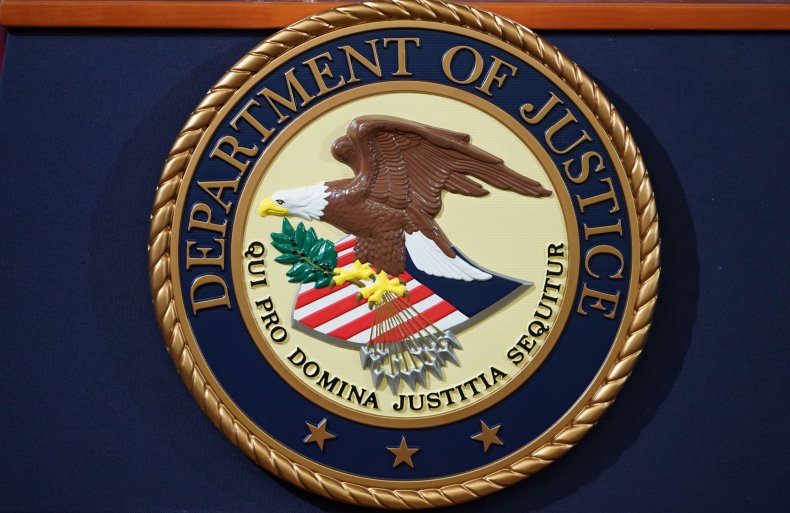 California has flagged down several instances of fraud since the creation of the PPP and additional COVID-19 relief programs. In May, a 38-year-old man from Orange County was charged with fraudulently obtaining $5 million from the PPP program to purchase luxury cars and holiday vacations.
Congress passed the PPP program as part of the CARES Act in order to give forgivable loans to small businesses so they could retain jobs and assist with payroll costs and other expenses.
But a report in March by the House Coronavirus Oversight Committee found that around $84 billion issued as part of the federal program were potentially obtained fraudulently. At that time, just 1 percent of those funds had been seized by the Justice Department or forfeited by its recipients.
An additional report in May found that up to $7 million in loans were stolen as a result of hundreds of fake business schemes across the country, with faux farming operations as one of the most commonly fabricated registrations.
To combat such fraud, a federal COVID-19 Fraud Enforcement Task Force was established in May as a means to aid the Department of Justice and other government agencies to combat and prevent additional pandemic-related schemes.
"The Task Force bolsters efforts to investigate and prosecute the most culpable domestic and international criminal actors and assists agencies tasked with administering relief programs to prevent fraud," the Department of Justice said in a statement.