Four Key Takeaways From Bob Woodward's Trump Book 'Rage'
Watergate journalist Bob Woodward is set to publish his second book peering behind the scenes of President Donald Trump's administration on September 15, and he has stirred headlines ahead of release day with tales of the commander-in-chief's pandemic response.
The Washington Post associate editor's book Rage reports that Trump was aware of the threat posed by COVID-19 in the early days of February—weeks before he publicly recognized the severity of the pandemic.
Reacting to news lines coming from the book last night, Trump launched a personal attack on Woodward, branding the veteran journalist's book "boring" and a "political hit job" before saying the author himself was "rapidly fading."
Woodward interviewed Trump 18 times for the new book, and was also provided access to top administration officials.
Here are four key takeaways:
Trump Downplayed Threat of Coronavirus
In one excerpt from Woodward's new book, the journalist reported that the president was aware COVID-19 could be passed through the air and was "more deadly" than the flu as early as February 7.
Speaking to Woodward at the time for an interview shared with CNN and the Post, Trump said: "It goes through air, Bob. That's always tougher than the touch. The touch, you don't have to touch things, right? But the air, you just breathe the air, and that's how it's passed. And so that's a very tricky one. That's a very delicate one."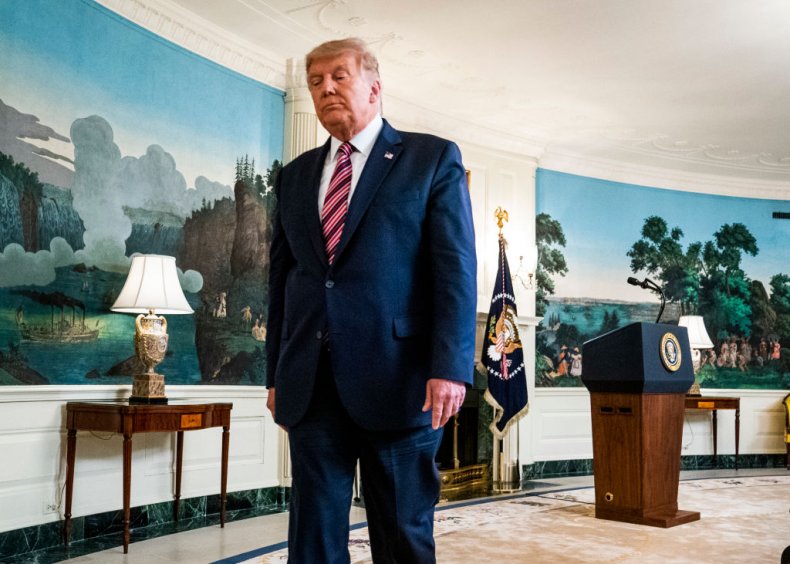 He then added that the novel coronavirus was "more deadly than your even strenuous flus" before saying people didn't realize how many died from flu every year.
Asked whether he misled the public at a press conference on Wednesday, Trump said he did not want to "create panic" at the time.
Dr. Fauci: Trump Has 'Minus Number' Attention Span
The National Institute of Allergy and Infectious Diseases (NIAID) director Dr. Anthony Fauci reportedly told White House officials that Trump had an attention span "like a minus number" and criticized the president's pandemic leadership.
Woodward reports in Rage that the top infectious disease expert on the administration's coronavirus task force labeled Trump's leadership as "rudderless" and suggested he had a singular focus on being re-elected.
The graphic below, provided by Statista, shows a Columbia University estimate of preventable COVID-19 deaths had lockdown measures been implemented earlier.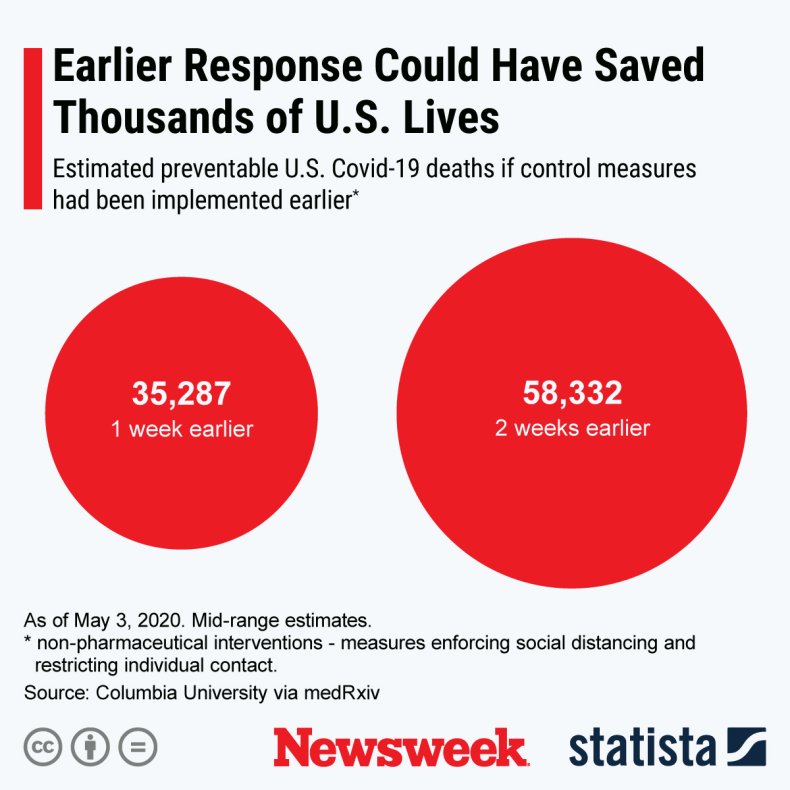 Speaking to Fox News about his reported remarks, Dr. Fauci poured cold water on the claim.
"If you notice it was others have said that, so you should ask others," the NIAID director said. "I don't recall that at all."
He later added that he didn't want to "get involved in this kind of stuff" that was "distracting" to the U.S.'s efforts to curb the spread and impact of the COVID-19 pandemic.
Trump Claims Kim Jong Un Tells Him 'Everything'
The relationship between Trump and North Korean dictator Kim Jong Un is portrayed as friendly in Woodward's new book, which reportedly covers details in a series of letters sent between Kim and the commander-in-chief.
According to Rage, Trump told Woodward that the North Korean dictator told him "everything," including details of Kim's move to have his uncle Jang Song Thaek executed in 2013.
Kim reportedly said in one letter to the president that their relationship was like something out of a "fantasy film," and addressed Trump as "excellency" in their correspondence.
Trump Called Generals A 'Bunch of P*****s'
The president has faced much scrutiny over his attitude toward service personnel after The Atlantic reported last week that Trump had dubbed fallen U.S. soldiers "losers" and "suckers."
Woodward's new book could add fuel to the fire. According to The New York Times, the Watergate journalist quoted Trump telling his trade adviser Peter Navarro that his "f****** generals" were a "bunch of p*****s" and were not concerned about trade deals.
The president also reportedly told Woodward that the U.S. military were "suckers" for paying toward South Korea's protection costs.
Update 9/10/20: This article was updated to include an infographic.