Fourth Stimulus Check Update: Petitions Near 4M Signatures as California Sends Out Payments
Online petitions urging the federal government to back additional stimulus checks are nearing a combined 4 million signatures, as California continues to send out hundreds of thousands of direct payments.
Although Congress currently looks unlikely to approve more stimulus check payments, online activists continue to gather supporters calling for additional payments or reoccurring monthly checks of $2,000.
Previously, Congress approved three rounds of stimulus checks going out to most Americans—including an initial $1,200 payment in March 2020, a $600 payment in December 2020, and a third $1,400 check as part of President Joe Biden's American Rescue Plan this past spring.
But as the negative economic fallout from the COVID-19 pandemic persists, many Americans believe the federal government should do more to support the public. A popular Change.org petition calling for $2,000 monthly payments has now garnered nearly 3 million signatures. As of the time of writing, more than 2,956,000 people had back the demand.
"I'm calling on Congress to support families with a $2,000 payment for adults and a $1,000 payment for kids immediately, and continuing regular checks for the duration of the crisis. Otherwise, laid-off workers, furloughed workers, the self-employed, and workers dealing with reduced hours will struggle to pay their rent or put food on the table," the petition read.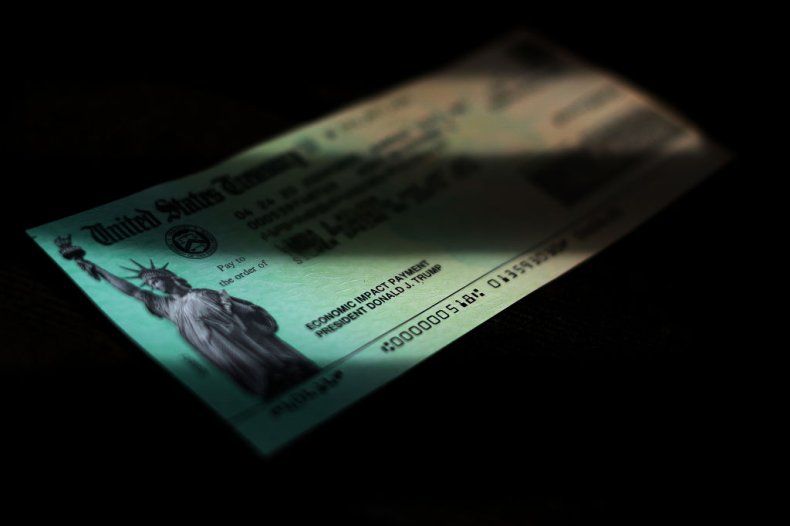 Several other online petitions have garnered substantial support from the public as well. Nearly 390,000 people have signed another Change.org campaign calling for Biden to "endorse giving everyone" $2,000 per month in universal basic income (UBI) until the COVID-19 pandemic is over.
A separate petition makes a similar demand. "Supplying Americans with monthly support ( $2,000 minimum per person) until they can get back on their feet can save our communities from financial ruin," it said. Over 225,000 people have backed that online effort.
Nearly 183,000 people have signed another petition urging the government to provide most Americans with $2,000 per month. It also demands rent and mortgage payment forgiveness "for the duration of the pandemic."
Meanwhile, California has approved two rounds of its own additional stimulus checks. Hundreds of thousands of those payments, which were approved in the summer, continue to be sent out to Californians. Nearly 800,000 more stimulus checks were direct deposited or mailed out starting Friday in the West Coast state, according to the state's Franchise Tax Board.
When the payments were approved earlier this year, California Democratic Governor Gavin Newsom's administration said that about two-thirds of Californians would be eligible for payments of $600. Additionally, the state's residents can receive another $500 for dependents.
The latest disbursement of California stimulus checks will bring the total of payments mailed out to more than 6 million in total. Earlier this year, the state provided another one-time $600 payment to lower-income California residents as well.
While there is no current plan on the federal level to send out additional stimulus checks, many lawmakers have publicly supported the idea. More than 80 members of the House and Senate have signed onto letters or proposals backing further direct payments or reoccurring monthly stimulus checks for the duration of the pandemic.