Amid rising inflation and high gas prices, federal legislation that would provide Americans with a fourth economic payment remains stalled in Congress.
In March, California Democratic Representative Mike Thompson announced that he was introducing new legislation that would send eligible Americans energy rebate checks, titled the Gas Rebate Act of 2022.
The legislation, which was co-sponsored by Representatives John Larson and Lauren Underwood, came amid rising gas prices in the U.S. following Russia's invasion of Ukraine.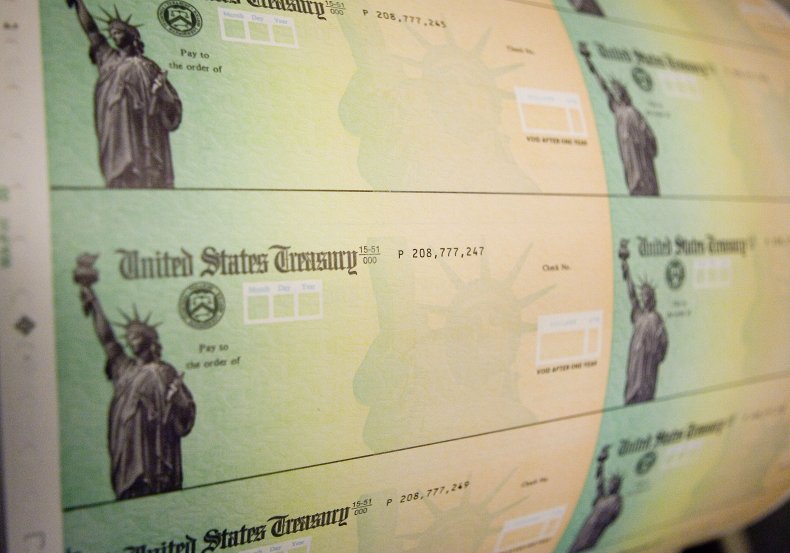 "Americans are feeling the impact at the pump of Vladimir Putin's illegal invasion of Ukraine, and right now we must work together on commonsense policy solutions to ease the financial burden that my constituents are feeling," Thompson said in a statement announcing the legislation.
According to Thompson, the legislation would send energy rebate checks worth $100 to eligible Americans "for the rest of 2022 in any month where the national average gas prices exceed $4.00 per gallon."
In a press release, Thompson's office said that the legislation would follow the same plan that many of the past Economic Impact Payments have, as it would provide "$100 for single filers earning less than $75,000 and phased out to $80,000" and "$100 for joint filers earning more less than $150,000 and phased out at $160,000."
Shortly after the bill was introduced in the House of Representatives, it was referred to the House Committee on Ways and Means, where it currently remains stalled. It is unclear when a vote will be brought up on the legislation.
In a statement sent to Newsweek, a spokesperson for Thompson's office said, "Congressman Thompson is focused on lowering costs for families, especially at the pump. The Gas Rebate Act of 2022 is an important step forward to provide families with immediate aid to address the cost of gas."
The statement continued, "He is committed to working with Congressional leadership to find a path forward to bring this bill to the House floor and take it up for a vote."
Following Russia's invasion of Ukraine on February 24, the U.S. has levied numerous sanctions on the Russian economy. In March, U.S. President Joe Biden announced an executive order banning the imports of Russian oil, which led to a spike in gas prices across the country.
"Last year, the U.S. imported nearly 700,000 barrels per day of crude oil and refined petroleum products from Russia and this step will deprive Russia of billions of dollars in revenues from U.S. drivers and consumers annually," the White House said in a statement following Biden's executive order.
According to data from the American Automobile Association (AAA), gas prices have remained higher than previous years following Russia's invasion of Ukraine and America's ban on Russian oil imports. Data from AAA shows that as of Friday, April 29, the average national gas price was $4.159.
In comparison, AAA data shows that the national average a year ago was $2.889. Data from AAA also shows that the national gas price average for a month ago was $4.244.
Update 5/2/22, 12:35 p.m. ET: This story has been updated to include a comment from Thompson's office.