Fox Hosts Slam Elon Musk Over Tesla Layoff Comment, Twitter Dealings
Multiple Fox Business hosts have criticized Elon Musk for giving mixed messages about laying off scores of Tesla employees and threatening to terminate a $44 billion deal to purchase Twitter.
This weekend, the tech billionaire and Tesla CEO walked back a controversial email he sent days earlier in which he supported cutting 10 percent of Tesla's workforce over a "super bad feeling" about the economy. Musk tweeted Saturday that rather than the making drastic job cuts, "total headcount will increase," and salaried staff will face little change.
Then, on Monday, Musk similarly raised eyebrows when he threatened to back out of a pending deal to acquire Twitter if the company fails to provide more information on how it measures fake accounts.
The quick changes in announcement drew criticisms from several business analysts and Fox hosts who noted that his language could have a negative effect on both companies.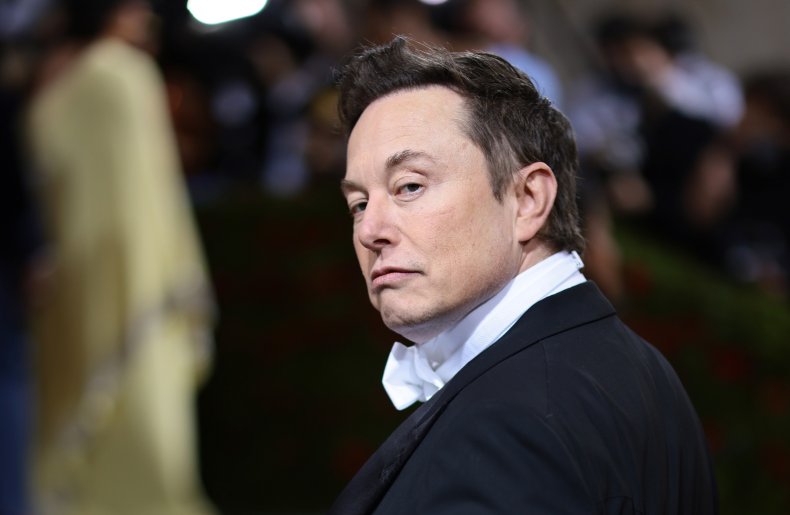 "What the heck is going on?" Fox Business host Dagen McDowell asked on Monday morning, while noting that Musk is "all over the place" with his messaging.
Fox Business host and correspondent Lauren Simonetti added that Musk has been "threatening a lot of things lately," and that Tesla workers must be constantly worried about their job security.
"If you work at Tesla—what the heck?" Simonetti said, according to Mediaite. "Particularly if you're a worker there, what do you do with all of this," she added. "And it's affecting two companies. It's affecting Twitter, which is down 5 percent because he has a deal to buy it, and it's affecting Tesla."
Fox Business host Stuart Varney added that Musk's mixed messaging is likely starting to "annoy" people.
"He's all over the place on these things," Varney said. "I think some people are getting a little annoyed at him, for these constant tweets which throw everybody into confusion."
The comments on Fox come after the tech billionaire has recently risen to prominence among conservatives for his criticisms of the left and pledges to promote free speech online. Musk has become known for making quick announcements on Twitter, and his bid to purchase the company has been met with mixed responses across the political spectrum.
On Monday, Musk claimed that Twitter is "actively resisting and thwarting his information rights" as outlined in their merger deal, and that he therefore has a "right not to consummate the transaction." It marks the most direct threat by the tech billionaire to walk away from the agreement after he first announced his bid nearly two months ago.
In response, a Twitter spokesperson told The New York Times on Monday that the company "has and will continue to cooperatively share information with Mr. Musk to consummate the transaction in accordance with the terms of the merger agreement."