Conservatives Revel in Elon Musk's Twitter Buy: 'Huge Win Against Woke Mob'
The purchase of Twitter by Elon Musk in a $44 billion deal that will transform the social media platform into a privately held company is being hailed as a win for free speech by conservatives, who advised Musk on their preferred new direction for Twitter.
"This is a huge win against the woke mob and haters of free speech! I would encourage @elonmusk to immediately: - Allow all factually true and legal content to be posted - Restore the accounts of all duly elected government officials," said Republican U.S. Congressman Jim Banks of Indiana on Twitter.
Vivek Ramaswamy, an entrepreneur and author of "Woke, Inc.," said prior to the deal it was "good for democracy," and that Twitter needs to give users back the power during an interview on Outnumbered with Fox News.
"If certain users don't want to see censored offensive speech or spam, great, they can opt into the old legacy Twitter censorship model, but at the end of the day, give the power back to the user to decide what they do and don't want to say," he said.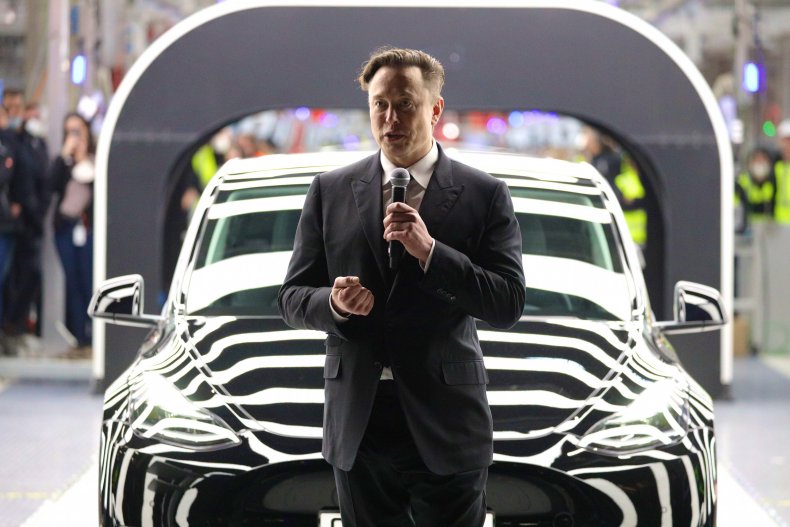 Political commentator Dinesh D'Souza called for Musk to clean house at Twitter, both on the board of directors and with employees.
"Three key steps for @elonmusk: 1. Fire the existing board 2. Welcome the exit of Twitter employees who "don't feel comfortable" working there any more 3. Institute a free speech pledge—if it's legal, you can say it," he posted.
Musk is an outspoken advocate of free speech, a topic he addressed Monday on his account.
"I hope that even my worst critics remain on Twitter, because that is what free speech means," he said.
He also cited its importance in a statement announcing the deal.
"Free speech is the bedrock of a functioning democracy, and Twitter is the digital town square where matters vital to the future of humanity are debated," he said. "I also want to make Twitter better than ever by enhancing the product with new features, making the algorithms open source to increase trust, defeating the spam bots, and authenticating all humans. Twitter has tremendous potential—I look forward to working with the company and the community of users to unlock it."
American media scholar Ethan Zuckerman discussed potential changes Monday in a tweet.
"Okay, like virtually everyone else who studies social media, I'm fascinated by @elonmusk's takeover of Twitter. Let me say upfront: I have no idea what Twitter will be like under Elon's leadership and neither do you. But that's the point."
Twitter's current rules address issues of violence, terrorism, abuse/harassment and hateful conduct, including on the basis of race, ethnicity, origin, gender, religion and more.
Violations are enforced with various levels of consequence, including permanent suspension of an account, such as those of former President Donald Trump and Georgia Republican Congresswoman Marjorie Taylor Greene.
Trump said Monday he won't be returning to Twitter even if Musk allowed it, according to CNBC. He was suspended after the Jan. 6 riot at the Capitol.
Greene, whose personal account was suspended for COVID-19 claims, believes Musk will reinstate her account.
"Prepare for blue check mark full scale meltdown after @elonmusk seals the deal and I should get my personal Twitter account restored," she posted Monday.
A second tweet she posted encouraged Musk to bring back Trump, Dr. Robert Malone, Alex Jones and more.
Newsweek has reached out to Musk for comment.