Twitter users have been declaring their intention to quit the social media platform as reports indicate a takeover by billionaire Elon Musk is imminent.
And while Twitter's stock price rose with news of the potential deal, not all users are happy with the potential of Musk owning Twitter, with many threatening to delete their accounts, a process that can take up to 30 days.
Reuters reported that Twitter is set to agree to a sale for about $43 billion in cash and an announcement could come later on Monday after Twitter's board has met and recommended the deal to its shareholders.
Earlier this month, it emerged that Musk had become Twitter's largest shareholder with a 9.2 percent stake.
Musk, the world's richest man, who boasts more than 83 million followers on Twitter, rejected an offer to join Twitter's board and announced an offer on April 14 to buy the platform for $54.20 per share, or about $43 billion, and take it private.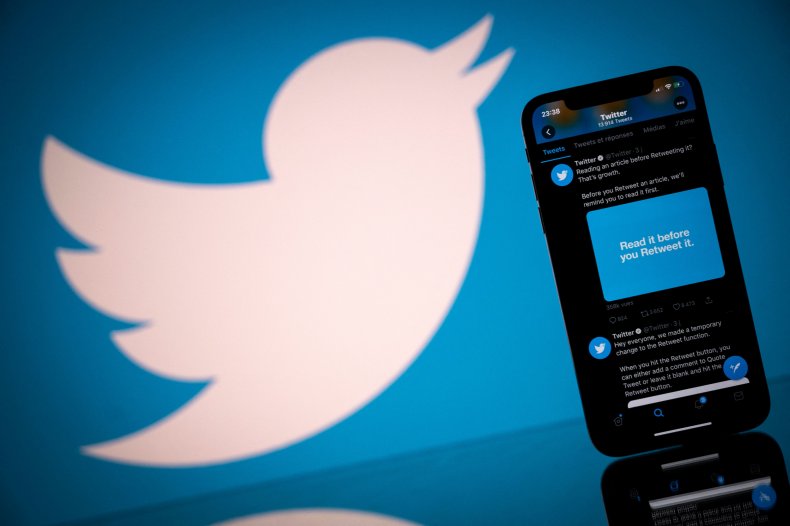 After he announced his offer to buy the company, Twitter's board adopted a measure known as a "poison pill" to prevent Musk from amassing more stock in the company.
The Wall Street Journal reported that Twitter's board decided to negotiate after Musk updated his proposal to show he had lined up $46.5 billion in financing to buy Twitter.
Twitter's board and the Tesla CEO negotiated into the early hours on Monday over his bid to buy the company, according to The New York Times.
The newspaper, citing unidentified sources with knowledge of the situation, said the two sides were discussing details, including a timeline and potential payments if a deal fell apart after being signed.
Twitter's stock surged on Monday as speculation ramped that a deal was close, and many have said they would quit the platform if Musk buys it.
How to delete your Twitter account
Deactivating your Twitter account starts the process of permanently deleting it. This step initiates a 30-day window that gives users the time to decide if they want to reactive their account.
Deactivating means your username, or "handle," will not be viewable on Twitter. If you don't log into your account during the 30-day deactivation window, your Twitter account is permanently deleted.
Once that happens, your account is no longer available on Twitter's systems and you won't be able to reactivate the account or have access to old tweets. When your account has been deleted, your username will be available for registration by other Twitter accounts.
How to deactivate your account:
In the navigation menu, tap Settings and privacy
From the Your account tab, click on Deactivate your account
Read the account deactivation information, then click Deactivate.
Enter your password when prompted and tap Deactivate account button
Twitter users who want to deactivate a suspended or locked account can submit a request by clicking here.
For more information about how to deactivate or delete your Twitter account, click here.