Twitter Blocks Elon Musk's Buyout Effort by Diluting His Ownership Stake
Twitter responded to Elon Musk's offer to buy the company for over $40 billion earlier this week by adopting a policy known in the investing world as a "poison pill," which would allow Twitter shareholders to buy additional shares at a discount, effectively diluting Musk's stake and preventing him from reaching a majority ownership status.
"The Rights Plan will reduce the likelihood that any entity, person or group gains control of Twitter through open market accumulation without paying all shareholders an appropriate control premium or without providing the Board sufficient time to make informed judgments and take actions that are in the best interests of shareholders," Twitter said in a statement.
Musk announced earlier this month that he had acquired a stake of just over 9 percent in the company, and later said he had decided not to take a seat on Twitter's board of directors, but wanted his thoughts on the company to be heard. The SpaceX and Tesla boss also revealed that he had made a $43 billion offer to buy the company, claiming it needed to be "transformed."
The "Limited Duration Shareholder Rights Plan" would take effect if Musk or another shareholder reached an ownership stake of about 15 percent or more of Twitter's current stock in a transaction that is not approved by Twitter's board of directors. If that happens, the company's other shareholders would be able to buy additional shares at a discounted price, a practice in investing that is commonly used to protect companies from hostile takeover attempts.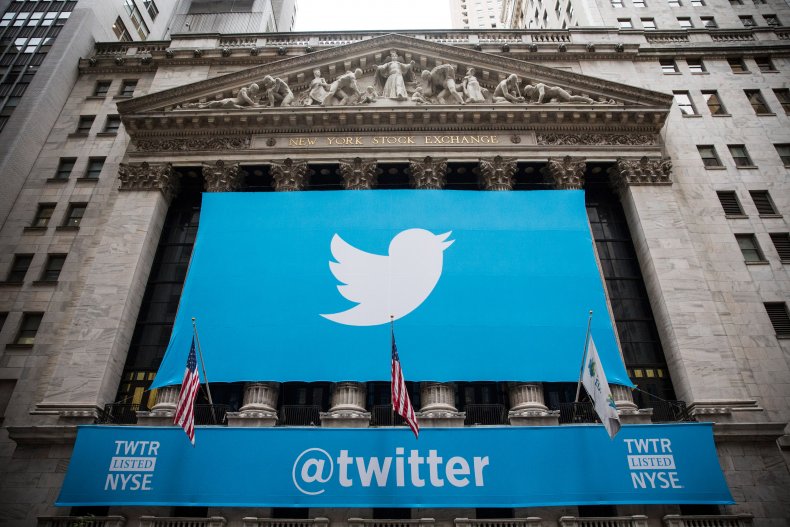 "The Rights Plan does not prevent the Board from engaging with parties or accepting an acquisition proposal if the Board believes that it is in the best interests of Twitter and its shareholders," the statement said.
The announcement of Musk's offer earlier this week divided many on the social media platform, as conservatives weighed in with their opinions that Musk could help bring "free speech" back to the platform.
Meanwhile, others expressed concerns that Musk's commitment to "free speech" could mean the reintroduction of figures like former President Donald Trump, who was banned from the platform last year in the wake of the U.S. Capitol riot, and the relaxing of rules against things like hate speech or discriminatory content.
In the days since Musk announced his purchases of Twitter stock, investment management company The Vanguard Group said it had increased its shares of the company to just over 10 percent, becoming the largest overall shareholder over Musk's 9.2 percent, Business Insider reported.
Musk is still the largest individual shareholder, followed by Twitter co-founder and former CEO Jack Dorsey. He said during a Q&A session at TED 2022 on Thursday that he has a "plan B" if his takeover attempt did not work, but did not elaborate on what that plan could be.
In response to a Thursday tweet that alleged Twitter's board would be acting in opposition to the financial interests of shareholders by refusing his offer, Musk agreed and said it would be "utterly indefensible" for his offer to not be put to a shareholder vote.
While Musk has said he can "technically afford" to buy Twitter at his previous offer, it's not currently known how much of Musk's fortune could be made liquid if he wanted to increase his offer or attempt a costly takeover.
The "poison pill" plan was agreed upon by Twitter's board to apply through April 14, 2023.
Update 4/15/22, 2:25 p.m. ET: This story was updated with additional information.
Update 4/15/22, 1:30 p.m. ET: This story was updated with additional information.