Fox News Anchor Criticizes Donald Trump's Attacks on Journalists: 'It's a Problem'
Fox News anchor Bret Baier criticized President Donald Trump's repeated attacks on journalists and the media Tuesday, saying "It's a problem," while also complaining that the president wouldn't grant him an interview.
As president, Trump has consistently attacked the media, calling negative reports "fake news" and labeling the press as "the enemy of the people." While right-leaning Fox News is viewed by many as being supportive of Trump and Republicans, the president has also criticized the network in recent months after some unfavorable coverage.
"I've been on the backend of a couple tweets," Baier pointed out in an interview with CBS This Morning, after he was asked about Trump's recent criticism of Fox News. "I've been trying to get an interview again, since Singapore—the last time I had an interview with the president," the anchor pointed out. Trump's Singapore Summit with North Korea's leader Kim Jong Un took place back in June 2018.
Baier said he has taken the president's criticism "in stride." He argued it's "part of the deal" but that he and others in the media are "just trying to call balls and strikes." The anchor said the objective was "to be fair" to Trump and "cover the news fairly to all sides."
However, he took issue with the president's "enemy of the people" rhetoric about journalists.
"I think it's a problem," Baier said. "I don't love—that's a bad phrase. I think we're all trying to do our job," he added.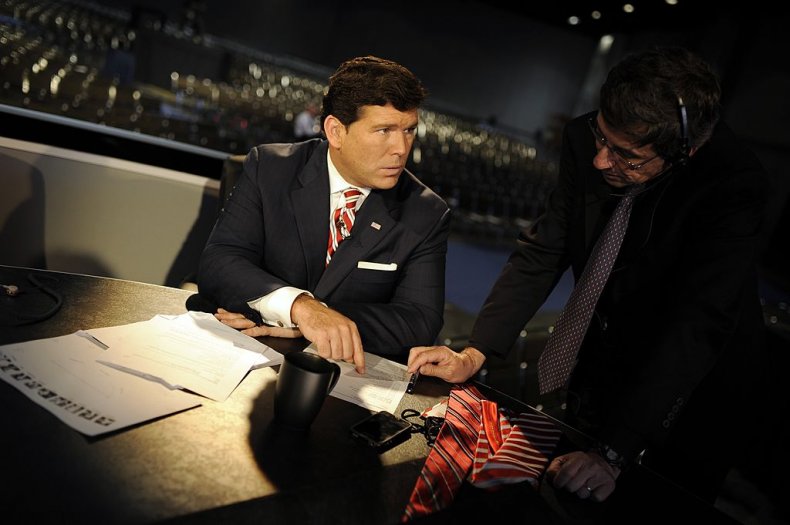 Although Trump has generally been seen to have a close and largely positive relationship with Fox News—with the network's right-wing opinion hosts being among the president's staunchest supporters—he has criticized the network multiple times in recent months. The president generally views any criticism or unfavorable coverage from the media as a problem, and has rallied his base of voters against the media.
After a Fox News poll showed earlier this month that their was growing national support for impeaching the president, Trump attacked the network on Twitter.
"From the day I announced I was running for President, I have NEVER had a good @FoxNews Poll," Trump tweeted. "Whoever their Pollster is, they suck. But @FoxNews is also much different than it used to be in the good old days."
"@FoxNews doesn't deliver for US anymore," he wrote. "It is so different than it used to be. Oh well, I'm President!"
Back in August, when a Fox News poll showed that Trump was trailing all the major Democratic candidates in one-on-one matchups for the 2020 presidential election, the president lobbed similar criticism against the network.
"Fox has changed," Trump told reporters. "There's something going on at Fox, I'll tell you right now and I'm not happy with it."
"Fox has not changed," Baier responded at the time. "We have a news side and an opinion side. Opinion folks express their opinions. We do polls."
While Fox News hosts, such as Sean Hannity, Laura Ingraham and Jeanine Pirro, generally use their shows to defend the president and his administration—while also attacking Democrats—several other prominent Fox talents have been critical of the administration. Andrew Napolitano, the senior judicial analyst for the network, has said that Trump's actions towards Ukraine are "arguably impeachable." And Fox News Sunday anchor Chris Wallace routinely pushes back in interviews with Trump administration officials, regularly confronting them with information and data that appears to contradict their statements.