Fox News Legal Expert Says Trump's Actions Towards Ukraine Are 'Arguably Impeachable'
Fox News senior judicial analyst Andrew Napolitano said on Monday that President Donald Trump's actions towards Ukraine are "arguably impeachable."
"The president has admitted to holding up nearly $400 million in aid until he got a political favor, his word – 'favor' – from the president of Ukraine," Napolitano, who previously served as a New Jersey Superior Court judge, said on America's Newsroom. "That is arguably impeachable," he pointed out.
The legal expert went on to point out that the House of Representatives had not yet taken a vote on the impeachment inquiry. "When it does, then the president loses a lot of defenses, like executive privilege, evaporates," Napolitano explained. "And whoever they subpoena must testify."
"If they have a vote to go forward with the inquiry, it strengthens their tools to extract information from the executive branch," he added.
Speaker of the House Nancy Pelosi, the top Democrat in Congress, announced the start of a formal impeachment inquiry on Tuesday, after a complaint from a whistleblower alleged that Trump had pressured the Ukrainian government to investigate his political rival, former Vice President Joe Biden. Prior to a July 25 call during which Trump raised the issue with Ukraine's President Volodymyr Zelensky – using the word "favor" – he ordered $391 million in military aid to be withheld from the Eastern European nation. Ukrainian officials have also said that they were given the impression that Trump's support for their government would be impacted by whether or not they opened the probe.
Military aid for Ukraine enjoys strong bipartisan support among lawmakers, who see Ukraine as vital to confronting Russia's malign activity. Since 2015, the Eastern European nation has been embroiled in a civil war against Russian-backed separartist rebels. Republicans and Democrats were concerned about the aid being withheld prior to the whistleblower's revelations, and pressured Trump into releasing the funds.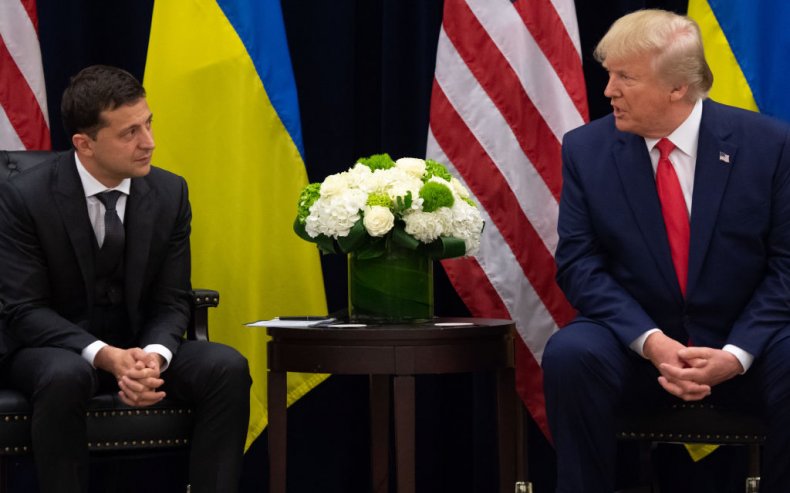 Although Trump and his loyal supporters have dismissed the investigation as overtly "partisan" and a "witch hunt," several prominent Republicans have raised concerns.
Despite being a prominent commentator on right-wing Fox News, Napolitano has repeatedly pointed to examples of Trump violating the Constitution. Last week, he criticized the president's actions towards Ukraine as well.
"When the president asks a foreign government—the head of a foreign government—to do something to help his campaign, when the president adds a condition to the receipt of foreign funds that Congress didn't add and when that condition benefits the president's campaign and not American foreign policy, the president has arguably walked into the area of bribery," Napolitano explained on the Wednesday episode of his Fox News Digital show Judge Napolitano's Chambers.
"And that is an impeachable offense," he added.