Fox News Host Confronts Guiliani, Asks If It Was 'Appropriate' to Look for 'Dirt' on Biden in Ukraine
Fox News White House correspondent John Roberts confronted President Donald Trump's personal lawyer Rudy Guiliani over his travel to Ukraine, questioning whether it was "appropriate" for him to look for "dirt" on Democratic presidential candidate Joe Biden in the foreign country.
"When did this morph into an investigation of Joe Biden and [his son] Hunter Biden? And is it appropriate for you as a representative of the president to be going to Ukraine and finding dirt on Joe Biden and/or his son to use politically in 2020?" Roberts, who was guest hosting Fox News Sunday, asked.
"That's the way you characterize it," Guiliani, the former mayor of New York City, pushed back.
Responding, Roberts pointed out: "That's the way it appears to line up."
"No it doesn't," Guiliani shot back.
"You went there for one thing, you found out something else and that's what you've been..." Roberts attempted to continue. But Trump's lawyer began shouting over him.
"That is the way the pro-Biden media lines it up," he insisted.
Trump and Giuliani allegedly pressured Ukrainian leaders to open an investigation into the business dealings of former Vice President Biden's son. After Ukrainian leaders declined to open the investigation, $250 million in military aide to Ukraine was temporarily withheld, until members of both parties in Congress succeeded in lobbying for its release. Although it has not been established that the aid to Ukraine was withheld due to the leaders' refusal to open the probe, officials in Ukraine reportedly had the impression that Trump's support for their government was connected to their willingness to pursue the investigation.
Giuliani and Trump have argued that Biden's son's business dealings in Ukraine should be investigated, because the former vice president had pressured Ukraine to fire the country's top prosecutor, who was reportedly investigating Burisma Holdings, an oil company where Hunter Biden was a board member. According to an investigation by PolitiFact, Biden's position against the prosecutor was widely supported by the U.S. government and other Western leaders, as the justice official was seen as exceptionally lax in tackling corruption. Ethics experts have said that the optics looked poor for Biden however, arguing that Hunter Biden should not have accepted the board position while his father served as vice president.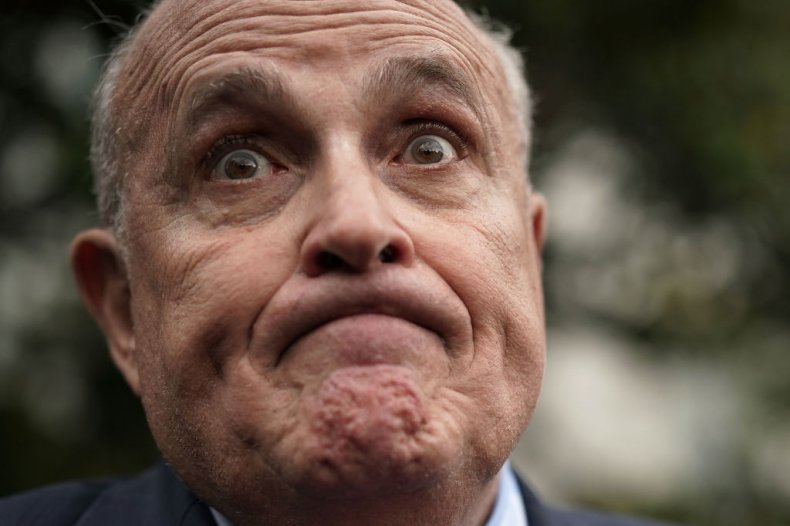 An unidentified whistleblower was allegedly so concerned about a particular call between Trump and Ukraine's president, reportedly connected to pressuring the leader over the investigation, that they filed an official complaint. Currently, Trump's acting director of national intelligence is attempting to withhold that complaint from congressional leaders.
Also speaking to Roberts on Fox News Sunday, Secretary of State Mike Pompeo defended Trump, insisting that his decisions regarding Ukraine have always been in the best interest of the American people.
"I've watched this president evaluate how and when and to the extent we should provide support to Ukraine ... those conversations have always been 100 percent appropriate," Pompeo said.
As for Biden, he has urged Congress to investigate the allegations against Trump. "I know Trump deserves to be investigated. He is violating every basic norm of a president," Biden said Saturday while campaigning in Iowa.
Correction: A previous version of this article incorrectly stated that Ukrainian officials believed Trump withholding military aid was linked to their government declining to pursue the investigation into Biden. It should have said they had the impression that Trump's willingness to support their government was based on their willingness to pursue the probe.
This article was updated to note that John Roberts was guest hosting Fox News Sunday.