Fox News Contributor Suggests Trump's 'Best Skill' Is Making Opponents 'So Crazy That They Do Really Stupid Things'
Fox News contributor Michael Goodwin has suggested that President Donald Trump's "best skill" may be riling up his opponents and getting them to do "really stupid things."
"The president, one of his skills – maybe his best skill – is making his opponents so crazy that they do really stupid things," Goodwin, who is also a columnist for the New York Post, said Tuesday on Fox News America's Newsroom. He argued that Democrats bringing former special counsel Robert Mueller to testify before Congress and critics constantly slamming Trump as "racist" will backfire for the president's opponents.
"I think most people in the country are gonna say: 'but what about those unemployment rates. What about the opportunity that's being created for generations of African-Americans, who have not prospered,'" he said.
Democratic lawmakers and other critics of the president have been blasting the president as racist in recent weeks, after a series of attacks on several Democratic Representatives, all of whom are people of color. Earlier this month, Trump levied a Twitter attack against Congresswomen Alexandria Ocasio-Cortez of New York, Ayanna Pressley of Massachusetts, Ilhan Omar of Minnesota and Rashida Tlaib of Michigan. He told the representatives that they should "go back" to the countries "from which they came."
Many analysts pointed to the long racist history of people in the U.S. telling non-white citizens to return to their countries, even after their families have been in the U.S. for many generations. Three of the four congresswomen were also born in the U.S. as American citizens. Omar was the lone exception, having been born in war-torn Somalia and immigrating as a refugee when she was a young girl. She became a naturalized U.S. citizen nearly two decades ago.
Despite the backlash, Trump doubled down on his attacks, saying he didn't like criticism and that the women should "leave" if they are unhappy. He also claimed that the congresswomen hate America, ignoring the fact that they regularly voice of their love and pride for their country.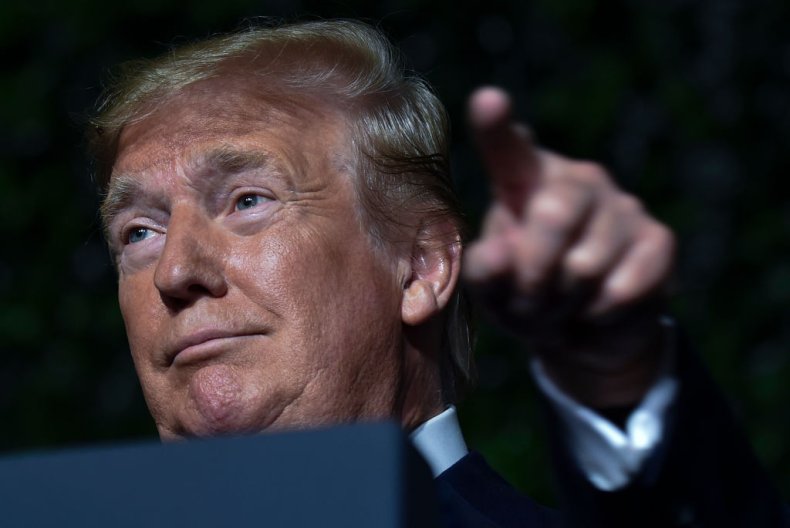 On Saturday, Trump then took aim at Representative Elijah Cummings of Maryland's 7th District, which includes over half of Baltimore. "Cumming [sic] District is a disgusting, rat and rodent infested mess. If he spent more time in Baltimore, maybe he could help clean up this very dangerous & filthy place," the president wrote on Twitter. "No human being would want to live there," he added.
Again, Democrats and other critics called out the attack as racist, pointing out that the president was attacking a prominent black politician and civil rights leader. The Baltimore area represented by Cummings is also a largely black community, leading many to argue that Trump was attempting to dehumanize the minority community with his rhetoric. Trump once again has doubled down on the backlash, even saying Cummings was a "racist."