Fox News Cuts Away From Trump's Press Secretary, Says It Can't Air 'False Claims' in Good Conscience
On Monday evening Fox News cut off Press Secretary Kayleigh McEnany and people noticed. "Fox News just cut away from @PressSec, saying the network could not in good conscience continue to air her false claims, for which she has provided no supporting evidence," Ashley Parker, the White House reporter for the Washington Post shared on Twitter.
"You take these positions because you are welcoming fraud and you are welcoming illegal voting," McEnany said before being cut off.
In a clip shared to Twitter, McEnany said that they want "every legal vote to be counted" and before she could finish her sentence about "illegal votes," Fox News' Neil Cavuto abruptly cut her feed off. "Whoa whoa whoa," he began.
"I just think we have to be very clear that she's charging [that] the other side is welcoming fraud and welcoming illegal voting. Unless she has more details to back that up, I can't in good countenance continue showing you this," Cavuto continued.
Adding: "I want to make sure that maybe they do have something to back that up, but that's an explosive charge to make that the other side is effectively rigging and cheating. If she does bring proof of that, of course, we'll take you back."
On Thursday evening, Fox News, along with several other news stations cut off Donald Trump while he gave a press conference, making unsupported claims over how the ballots were being counted.
"They're trying to rig an election. They're trying to steal an election," the president told reporters at the time. "If you count the legal votes, I easily win. If you count the illegal votes, they can try to steal the election from us, if you could the votes that came in late," Trump added.
Trump also called the mail-in ballots "so one-sided," after actively discouraging folks from voting via mail. Several of his tweets were labeled of misleading leading up to and after Election Day.], including him prematurely declaring victory.
"THE OBSERVERS WERE NOT ALLOWED INTO THE COUNTING ROOMS," he wrote on Saturday, after the election was called, naming Joe Biden president-elect. "I WON THE ELECTION, GOT 71,000,000 LEGAL VOTES. BAD THINGS HAPPENED WHICH OUR OBSERVERS WERE NOT ALLOWED TO SEE. NEVER HAPPENED BEFORE. MILLIONS OF MAIL-IN BALLOTS WERE SENT TO PEOPLE WHO NEVER ASKED FOR THEM!"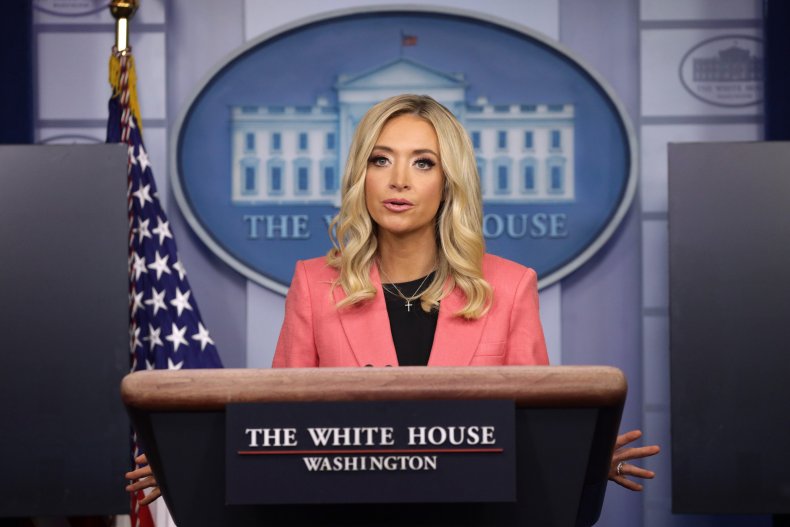 Updated 11/9/2020 5:40 p.m. EST: This article has been updated to provide further context.