Fox News' Hannity, Carlson, Ingraham Attack Mueller: He's a 'Sleazy and Dishonest' 'Mean Girl' Who's 'Full of Crap'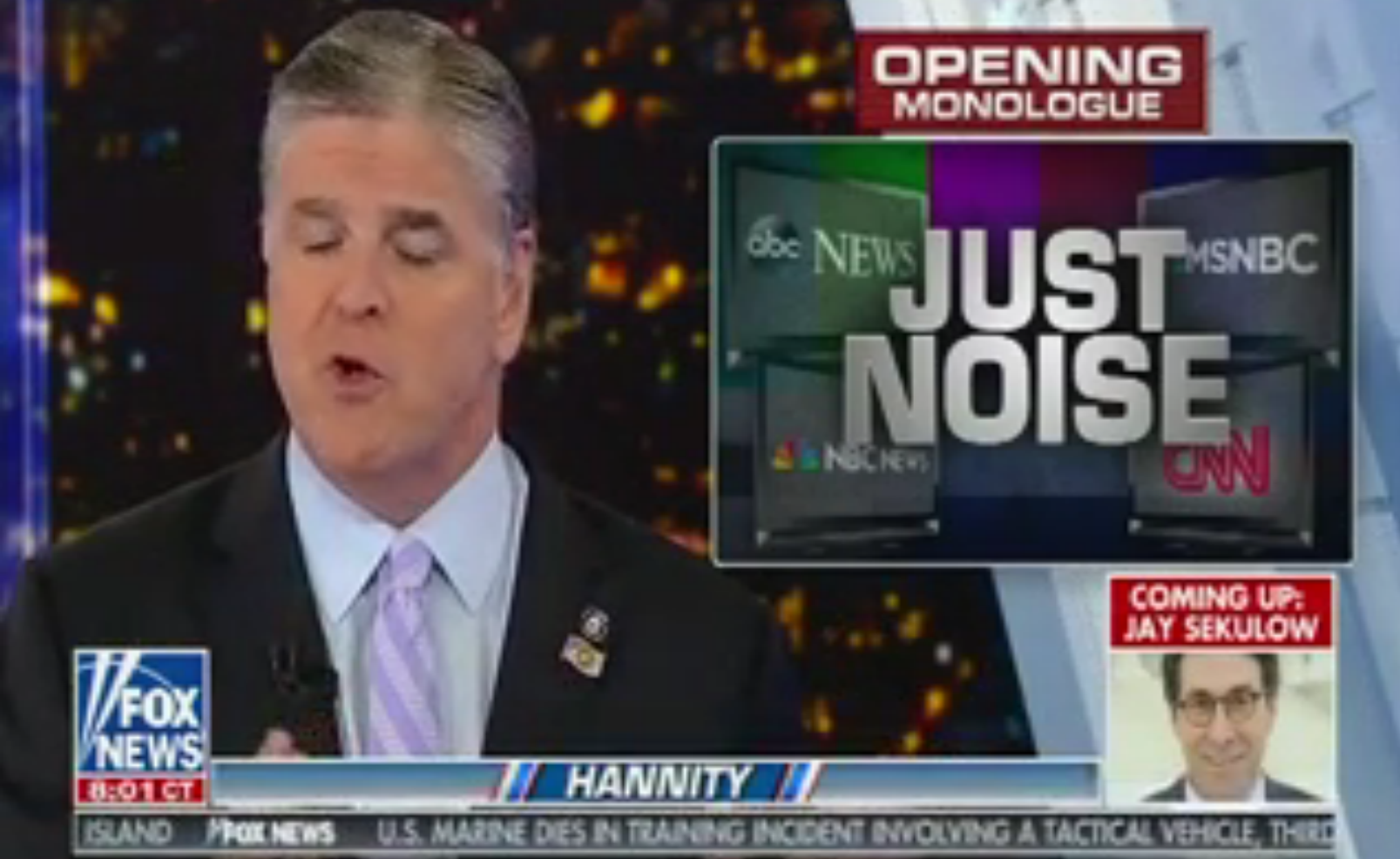 Sean Hannity, Laura Ingraham and Tucker Carlson lashed out at Robert Mueller during their respective Fox News shows on Wednesday evening after the special counsel spoke publicly for the first time since beginning the Russia probe in 2017.
During Mueller's press conference at the Department of Justice on Wednesday, Mueller reiterated that he would have stated if the evidence collected during his 22-month-long probe into Russian interference in the 2016 presidential election cleared President Donald Trump of any criminal wrongdoing, but he didn't.
"When the subject of an investigation obstructs that investigation or lies to investigators it strikes at the core of the government's efforts to find the truth and hold wrongdoers accountable," the special counsel said. "If we had had confidence that the president clearly did not commit a crime, we would have said so."
Mueller revealed that charging Trump with obstruction of justice was "not an option" available to his team as long-standing department guidelines prohibited a sitting president from being charged with a federal crime.
"The Special Counsel's Office is part of the Department of Justice and by regulation, it was bound by that department policy," he said. "Charging the president with a crime was, therefore, not an option we could consider."
The special counsel also announced he will be resigning from his post at the Department of Justice.
Wednesday night, Fox News' three most-watched hosts weighed in on Mueller's comments. During Tucker Carlson Tonight's opening monologue on Wednesday, which began at 8 p.m. (ET), the titular host denounced Mueller, calling him "sleazy and dishonest."
"You know the saddest thing about this moment is all the people you sort of admire from afar and then the more you learn it turns out that they are sleazy and dishonest," Carlson said. "I hate to say Robert Mueller winds up in that category. And it pains me to say that."
Roughly an hour later, Fox News' Sean Hannity contributed his own criticisms of the special counsel. Hannity on Wednesday opened with the show's host declaring that Mueller's investigation was nothing but "two years of lies and hoaxes and conspiracy theories."
"Today he officially resigned from the Office of Special Counsel but not before showing the world, of course, what we already knew on this program, his partisan hackery true colors if you will," Hannity said. "You have a career bureaucrat, nothing more than a Trump hating partisan, who is now all but cheering for impeachment based on nothing."
"Mr. Mueller doesn't know the law, he's basically full of crap. And the special counsel's regulations they are very clear," he added.
During The Ingraham Angle, which follows Hannity on Fox News, Ingraham called Mueller a "mean girl."
"That's convenient, drop a little bomb. If I wanted to clear him of a crime, I would have said so — it's like a girl thing — I don't mean a girl thing, I said a mean girl thing. I don't like that," she said.
Fox News Channel (FNC) ended 2018 as the most-watched cable network in America for the third year running, with Hannity, Tucker Carlson Tonight and The Ingraham Angle all occupying slots in the top five most-viewed programs on cable news.
Mueller's 448-page redacted report, released in April, has resulted in 199 criminal charges and 34 individual indictments, including six former Trump associates and three Russian companies. Although the special counsel was unable to charge the president with a federal crime, the report detailed ample evidence of wrongdoing by Trump and his inner circle, dating from his 2016 campaign to present day.
"The president's efforts to influence the investigation were mostly unsuccessful, but that is largely because the persons who surrounded the president declined to carry out orders or accede to his requests," the report stated. "While this report does not conclude that the president committed a crime, it also does not exonerate him."