Fox News Host Calls Trump's Cancelled Plan to Meet Taliban Leaders at Camp David 'Bad Idea'
Monday, Jesse Watters, co-host of The Five on Fox News, said that it was a "bad idea" for President Donald Trump to have even invited Taliban leaders to Camp David for peace talks.
During Monday's episode of The Five, Watters praised Trump for cancelling the peace talks that were scheduled to happen at Camp David shortly before the anniversary of the September 11, 2001 attacks.
"I don't like the symbolism of the Taliban coming to Camp David," Jesse Watters said. "It's hallowed ground for American diplomacy and the American presidency. These people are barbaric, they make Kim Jong Un look refined. Let's remember, Kim Jong Un's a barbarian too, but he has his henchmen do his dirty work for him. The Taliban personally stone women, they personally commit atrocities, they personally do horrible, horrible things you can't even say here on television."
"So, to give them that Camp David platform, I think, was a bad idea, and I'm glad the president cancelled it," Watters added. "We have had bad guys at Camp David before — we've had Soviet leaders, we've had Yassir Arafat — but not to this level."
Get your unlimited Newsweek trial >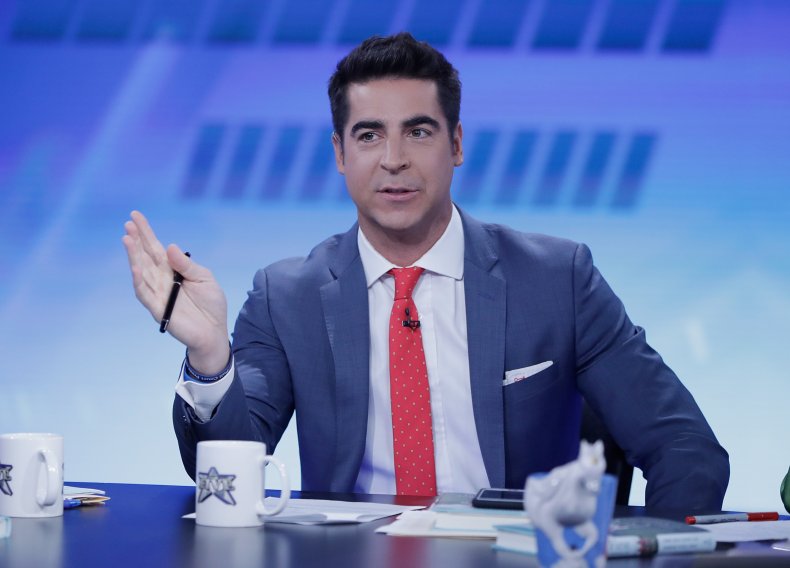 Trump tweeted Saturday evening that he cancelled a planned meeting with both Taliban and Afghanistan leaders at Camp David that was due to take place Sunday. The president said he cancelled the meeting due to the Taliban taking credit for an attack in Kabul that killed an American soldier.
Trump accused the Taliban of carrying out the attack in an attempt to "build false leverage."
"What kind of people would kill so many in order to seemingly strengthen their bargaining position? They didn't, they only made it worse! If they cannot agree to a ceasefire during these very important peace talks, and would even kill 12 innocent people, then they probably don't have the power to negotiate a meaningful agreement anyway," Trump wrote.
Get your unlimited Newsweek trial >
In response to his tweets, Taliban spokesman Suhail Shaheen tweeted that an agreement had been finalized with American negotiators, and would be announced by the government of Qatar — but now that agreement appears to be no longer on the table. Shaheen said the tweets were "unbelievable" and "certainly damaged his credibility."
The deal would have seen the U.S. withdraw 5,400 troops from Afghanistan over 20 weeks, while the Taliban would guarantee that it would no longer use Afghanistan as a base for terrorist groups to plan and carry out attacks.
Though the Camp David meeting was secret and only revealed when Trump announced it was cancelled, the president was criticized from both sides of the aisle for the meeting ever having been planned. The hashtag #TalibanTraitorTrump trended Monday morning, buoyed by both conservative and liberal Americans. The meeting was also reportedly opposed by both National Security Adviser John Bolton and Vice President Mike Pence.
Fox News Host Calls Trump's Cancelled Plan to Meet Taliban Leaders at Camp David 'Bad Idea' | News