Fox News Host: We 'Kowtow' to Saudi Arabia and They Want the 'Death of Freedom'
Political commentator Lisa Kennedy slammed the United States relationship with Saudi Arabia on Tuesday, arguing that the kingdom is not a true ally.
Appearing as part of a panel on Outnumbered on Fox News, the pundit, who also hosts her own show on the Fox Business Network, expressed her passionate criticism of the decision by successive U.S. administrations to maintain close ties with Riyadh. The panel was discussing President Donald Trump's decision to stand by the kingdom despite intelligence reports saying Crown Prince Mohammed bin Salman was linked to the killing of journalist Jamal Khashoggi.
"We are so far up in the Saudi's business that we do what every administration has done, which is kowtow to this regime—which is so inappropriate given not only what happened with Khashoggi but also what happened on 9/11," Kennedy argued.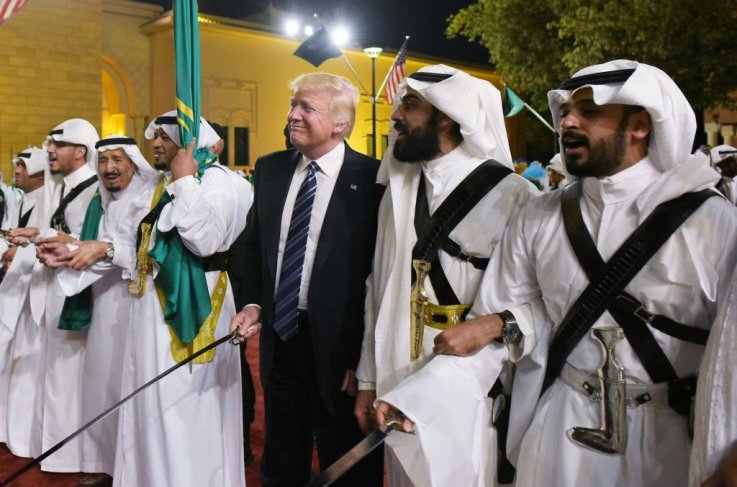 "Saudi Arabia exports a form of Islamism that is toxic to the West, and they want to see the death of freedom," she continued. "Saudi Arabia makes billions and billions of dollars off of oil. They can defend themselves. There's no reason we should be giving them weapons."
Suggesting that Washington should "freeze out" the crown prince, Kennedy said, "We should not be investing in foreign wars, like the one in Yemen that is killing civilians." She added that Israel and Jordan are the only real U.S. allies in the Middle East.
The Trump administration has called Saudi Arabia a "great ally" and defended Washington's relationship with Riyadh, despite a significant backlash from the political right to Khashoggi's killing. The Saudi journalist, who was a U.S. resident and a contributor to The Washington Post, was killed in early October by a gang of Saudi agents allegedly directed by the crown prince. Although Khashoggi's body has not been recovered, it is said his corpse was hacked into pieces with a bone saw after the premeditated hit.
Republican and Democratic senators have strongly criticized the Trump administration's stance, demanding that they be fully briefed on U.S. intelligence conclusions about the killing. Although the White House initially pushed back against the request, CIA Director Gina Haspel briefed lawmakers on her agency's findings during a Tuesday closed-door session.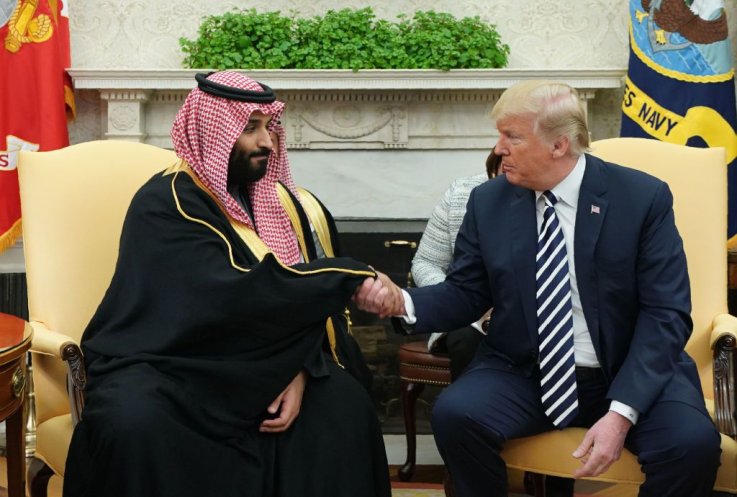 GOP Senator Lindsey Graham, who has been one of the loudest critics of Saudi Arabia in the wake of the killing, said that the briefing only served to affirm his position against the crown prince.
"I cannot support arms sales to Saudi Arabia as long as he's in charge of this country," Graham told reporters. "There's not a smoking gun, there's a smoking saw." He added, "I left the briefing with high confidence that my initial confidence is correct."
GOP Senator Bob Corker shared Graham's view. "Let me just put it this way: I think if [the crown prince] was in front of a jury, he would have a unanimous verdict in about 30 minutes," he said. "Guilty. A guilty verdict."
Fox News Host: We 'Kowtow' to Saudi Arabia and They Want the 'Death of Freedom' | World