Fox News Not Airing Jan. 6 Hearing Is 'Suppression of Truth': Ex-FBI Head
A former high-ranking official at the FBI has criticized Fox News for its decision not to provide live coverage on Fox News Channel of the first hearing of the House select committee investigating the January 6, 2021, attack on the U.S. Capitol.
On Tuesday morning, Frank Figliuzzi, a former assistant director for counterintelligence at the FBI, called out Fox News, saying the news outlet was attempting to suppress the truth surrounding the January 6 riot.
Figliuzzi posted an article on Twitter about Fox News' plans not to provide continuous prime-time coverage of the hearing. He commented, "Radicalization includes suppression of truth: Fox News to Skip Coverage of Jan. 6 Committee Hearings."
His comments came after Fox News posted on its website on Monday night that instead of carrying coverage of the first January 6 committee hearing live on Fox News Channel, it will be shown on Fox Business Network, which will be anchored by Martha MacCallum and Bret Baier beginning at 8 p.m. on Thursday.
Figliuzzi was not the only notable person to comment on Fox News' planned coverage of Thursday's hearing. Illinois Representative and January 6 committee member Adam Kinzinger, a vocal anti-Trump Republican, also criticized the network's decision.
On Twitter, Kinzinger urged those who "work for @FoxNews and want to maintain your credibility as a journalist" to "speak out" or "quit" over the decision, writing that "enough is enough."
Kinzinger has previously criticized Fox News decisions on Twitter. In April, he called on Fox host Tucker Carlson to "answer" for his "support" of Russia's invasion of Ukraine after evidence of "atrocities" carried out by Moscow's troops had emerged.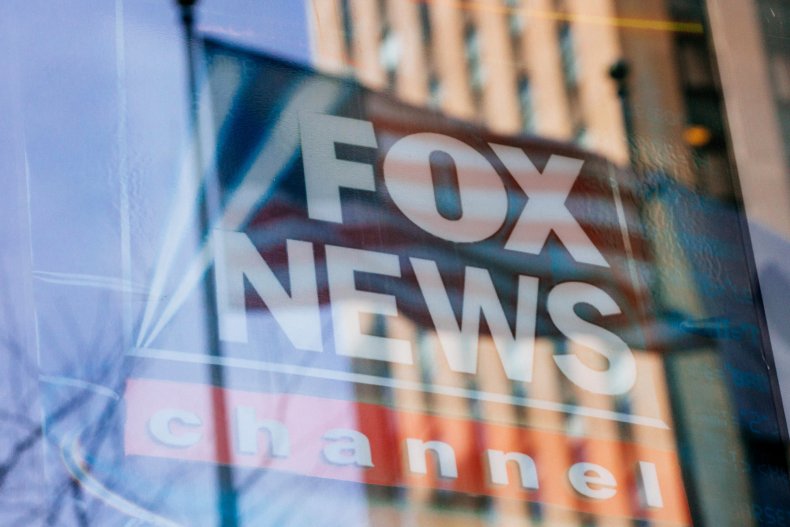 Fox News will air its regularly scheduled prime-time programs—Tucker Carlson Tonight and Hannity—at the same time as the hearing on Thursday. The network said that those programs will "cover the hearings as news warrants," according to a press release posted on its website.
Beginning at 11 p.m. on Fox News Channel, Fox News @ Night anchor and chief legal correspondent Shannon Bream will present a two-hour live special alongside Baier and MacCallum of news analysis of the hearings through 1 a.m., the press release added.
Also, the network will carry the Thursday hearing live on both Fox Nation and FoxNews.com.
Figliuzzi told Newsweek that "the radicalization process isn't limited to feeding false narratives to people" but involves other actions as well.
That radicalization process "includes the suppression of anything contrary to the fabricated belief system." He said Fox's decision regarding its coverage of the hearings reflects its "fear that facts will threaten their false narrative" and its desire to "preclude their viewers from exposure to anything that might help counter violent radicalization."
Newsweek reached out to Fox News for comment.