Fox News Judge Says Republicans' Latest Defense of 'Bedfellow' Trump Is 'Legally Absurd'
Fox News senior judicial analyst Andrew Napolitano took aim at Donald Trump and Republicans, slamming GOP lawmakers' latest argument in defense of the president as "legally absurd."
Republicans "have seen the transcripts [of witness depositions] and have dropped their 'no quid pro quo' argument, and now make the legally absurd contention that all evidence derived from witness interviews conducted in secret—with Republican House members present and participating—is somehow tainted and should be thrown out," Napolitano wrote in an op-ed published Wednesday by Fox News. "Even [former Presidents] Nixon and Clinton made no such arguments [when they faced impeachment inquiries]," he pointed out.
Napolitano, who previously served as a New Jersey Superior Court judge, also pointed to Republican double standards, highlighting their past criticism of Clinton compared to their defense of Trump now.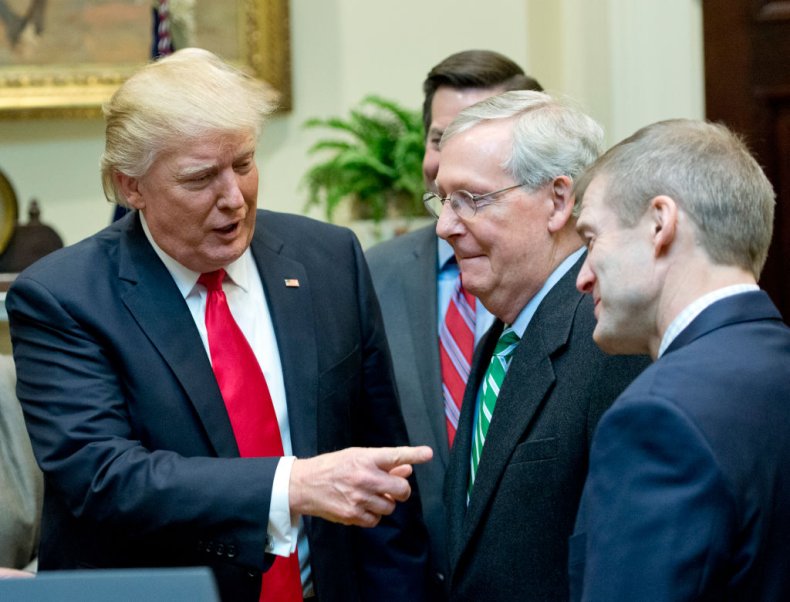 "These congressional Republicans and Trump are strange but tenacious bedfellows. Three years ago, they were shouting about law and order over Hillary Clinton's emails," he wrote. "Today, they are shouting to let Trump be Trump. That's what happens when the facts and the law are against them."
In the piece, Napolitano argued that Trump should have been aware that this actions towards Ukraine, which are at the center of the fast-moving impeachment inquiry, were "a crime." The legal expert explained how Trump's and Republicans' defense has steadily shifted as more evidence against the president has come to light. He pointed out that GOP supporters of Trump are now simply trying to undermine the credibility of witnesses.
"In another pivot, congressional Republicans have argued that witnesses against Trump are secret or overt Democrats and cannot be trusted. Oy, that's why we have cross-examination," the former judge wrote. Several of the key witnesses were appointed by the Trump administration, and U.S. Ambassador to the European Union Gordon Sondland, who explicitly confirmed the quid pro quo, even donated $1 million to Trump's inaugural committee.
During an interview with Fox News on Thursday morning, Napolitano asserted that Republican arguments that the impeachment process is somehow improper or unlawful don't hold water. "The impeachment process is not only lawful it's constitutional," he stated. Napolitano added later, "under the Constitution the Democrats have a case."
Although Fox News is generally seen as supportive of Republicans and the president, Napolitano has been a significant voice on the network pushing back against the administration's and its supporter's claims regarding the impeachment probe. GOP lawmakers and Trump have repeatedly criticized the Democratic-led process, but Napolitano has explained that it has been carried out in compliance with the Constitution and House rules.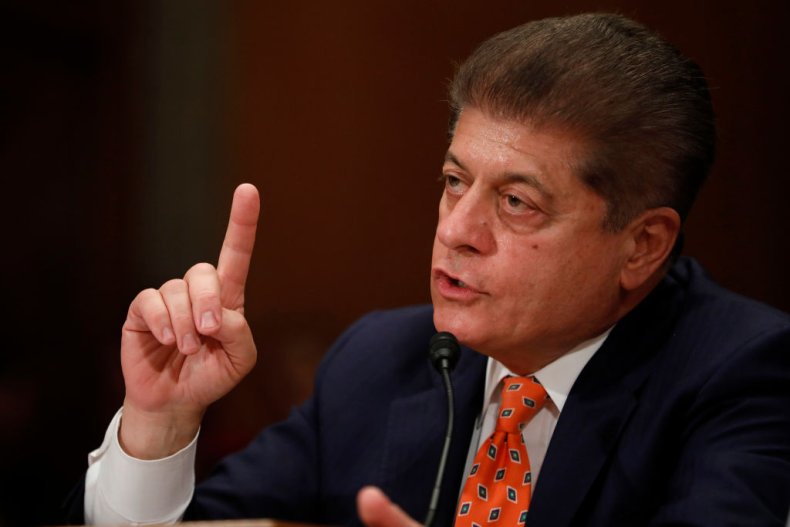 "It is consistent with the Constitution and consistent with the House rules. It's like prosecutors investigating somebody," he explained in mid-October, as Republican lawmakers and the president complained that witness depositions were happening behind closed doors.
Toward the end of October, Napolitano again pushed back against the Republican criticism. He explained that the House rules GOP lawmakers complained were unfair, were actually written and approved when the lower chamber of Congress was controlled by Republicans.
"When were the rules written last?" the legal expert asked. "In January of 2015. And who signed them? John Boehner [the Republican speaker of the House]. And who enacted them? A Republican majority," he asserted.
The impeachment inquiry against Trump centers around allegations the president pressured Ukrainian leaders to open corruption investigations in an apparent effort to harm his domestic political rivals. The president also temporarily withheld nearly $400 million in military aid in connection to the pressure campaign, according to the sworn testimony of multiple credible witnesses. Democrats, and some Republicans, argue that Trump not only abused his office, but also undermined U.S. national security by these actions, as Ukraine is seen as a key ally against Russia.