Fox News Judge Shuts Down Republicans' Impeachment Complaint, Says Inquiry 'Consistent With the Constitution and House Rules'
Fox News senior judicial analyst Andrew Napolitano debunked Republican talking points regarding the fast-moving impeachment inquiry engulfing President Donald Trump's administration, explaining that the process has been "consistent with the Constitution and House rules."
Trump and some Republican lawmakers have repeatedly called the impeachment inquiry unfair. "Republicans are totally deprived of their rights in this Impeachment Witch Hunt. No lawyers, no questions, no transparency!" the president tweeted on Wednesday.
But Napolitano emphasized that these complaints are unfounded. "Republicans are complaining: Why are these interrogations taking place in secret and why isn't a transcript being revealed?" the former judge said during a segment of the Fox News morning show Fox & Friends on Thursday.
"We have a mindset that this is a trial, and a trial is public, and the defendant is there, and the defendant has his or her lawyers and they are challenging what the government is doing. This is not a trial," asserted Napolitano, who previously served as a New Jersey Superior Court judge. "This is the prosecutors interviewing their witnesses, and that procedure never takes place in public because you want privacy and you want candor."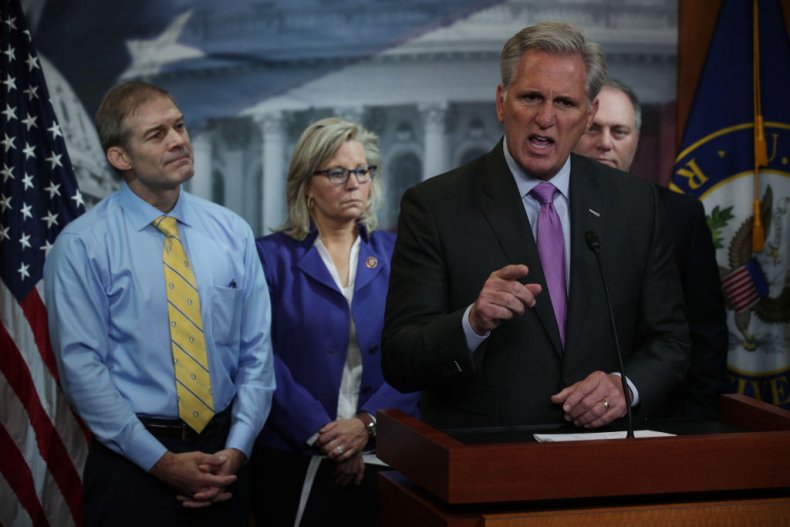 Napolitano explained that the investigation phase is necessary for lawmakers to determine whether there is actually a firm case to bring against the president. The House members also need to decide which information should be brought forward publicly to formally make the case for impeachment at a later time
"So can secret testimony be introduced against the president? Of course not," he said. "But the committee, the Intelligence Committee, can decide in secret what to present in public, and then, in there, it can be challenged."
The former judge did acknowledge that the process may at times seem unfair to some. "But it is consistent with the Constitution and consistent with the House rules. It's like prosecutors investigating somebody," he said. "They really think that person is guilty. They don't announce it. They're looking for evidence to support that idea or if there is any evidence contrary to it."
Separately, in an op-ed about the impeachment inquiry published on Fox News' website, Napolitano pointed out that Congress has broad legal powers to pursue impeachment. "Impeachment is always constitutional if it originates in the House and if its basis is arguably for treason, bribery or other high crimes and misdemeanors," he wrote.
Concluding his op-ed, Napolitano reiterated the allegations against Trump.
"The president refused to deliver congressionally authorized and ordered military and financial aid to an ally threatened with Russian invasion until the ally's government performed a presidentially requested favor for his re-election campaign—a favor that is unlawful to ask for," he wrote. "Is it an impeachable offense?"
"Under the Constitution, it is if the House says it is," the judicial expert wrote.
Napolitano has often been at odds with other prominent Fox News personalities, who are among Trump's strongest defenders, and regularly points out that the president has done things that violate the Constitution. After the Democratic-led impeachment inquiry began, the legal expert said Trump's pressure campaign on Ukraine appeared to be "an impeachable offense." He also suggested that Trump "arguably walked into the area of bribery" by withholding military aid to Ukraine and then asking the Eastern European country's president to investigate a political rival.
Trump and his supporters have argued that the impeachment inquiry is overtly "partisan," but several prominent Republicans have been highly critical of Trump's actions toward Ukraine. Additionally, the majority of Americans now believe Trump should be impeached and removed from office, according to a Gallup poll released Wednesday. It showed that 52 percent of respondents want Trump impeached and forced out of the White House, a jump of 7 percentage points since a similar survey was conducted in June.